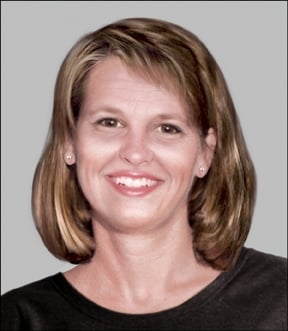 Dan and Jean Dinwiddie are hoping a new photo will generate a new lead or clue about what happened to their daughter Dail, who disappeared from Columbia's Five Points area almost 20 years ago. 
She had gone to the U2 concert at Williams-Brice stadium on September 23, 1992, then went to a bar called Jungle Jim's in Five Points, near the USC campus. She was last seen leaving the bar around 2 a.m. on September 24th. 
"Today, 20 years after the abduction of my child, I still cannot rest easy because I don't know where she is," says Jean Dinwiddie. 
Columbia Police released an age-progression photo Monday that shows what Dail might look like today. South Carolina Law Enforcement Division forensic artist Debbie Goff used photos of Dail and studied photos of her parents and brother to see how the family members age, then used software to "age" Dail. 
"I think that's probably exactly how Dail would look," Dan Dinwiddie says. He says as soon as he saw the photo, he thought, "That's Dail!" 
Columbia Police Chief Randy Scott says his department has followed hundreds of leads in the case, including traveling to North Carolina and Georgia, but has never found anything that would prove what happened to Dail. He says it's not considered a cold case because they work on it every day, with the most recent lead coming in last Saturday after a local TV station had done a story on the case. 
"Every time this case is aired on the news it generates a number of tips, and we're hoping that's what will happen today: Tips from Columbia, across South Carolina and across the nation," Chief Scott says. 
He says advances in crime-solving technology will help, if investigators ever get any physical evidence. Since she was last seen walking away from the bar, there is no crime scene from which police could gather DNA, hair samples, fingerprints or any other evidence. 
Jean Dinwiddie says many of the people who were there that night are now parents themselves, so they should have a better understanding of how difficult it is to lose a child. 
"Rethink," she says of those who were there. "Anything you saw that didn't seem unusual at that time but may now, looking back on it, be a little unusual. Would you please talk to your friends and friends of friends who were there on that night? Maybe someone will remember something that could help us find Dail." 
Anyone with information is asked to call Crimestoppers at 1-888-CRIME-SC. Mrs. Dinwiddie says if someone has information and would feel more comfortable calling them instead of police, they can be reached at (803)254-1690. 
Richland County Sheriff Leon Lott says his department is offering a reward of $20,000 for anyone with information that leads to solving the case.