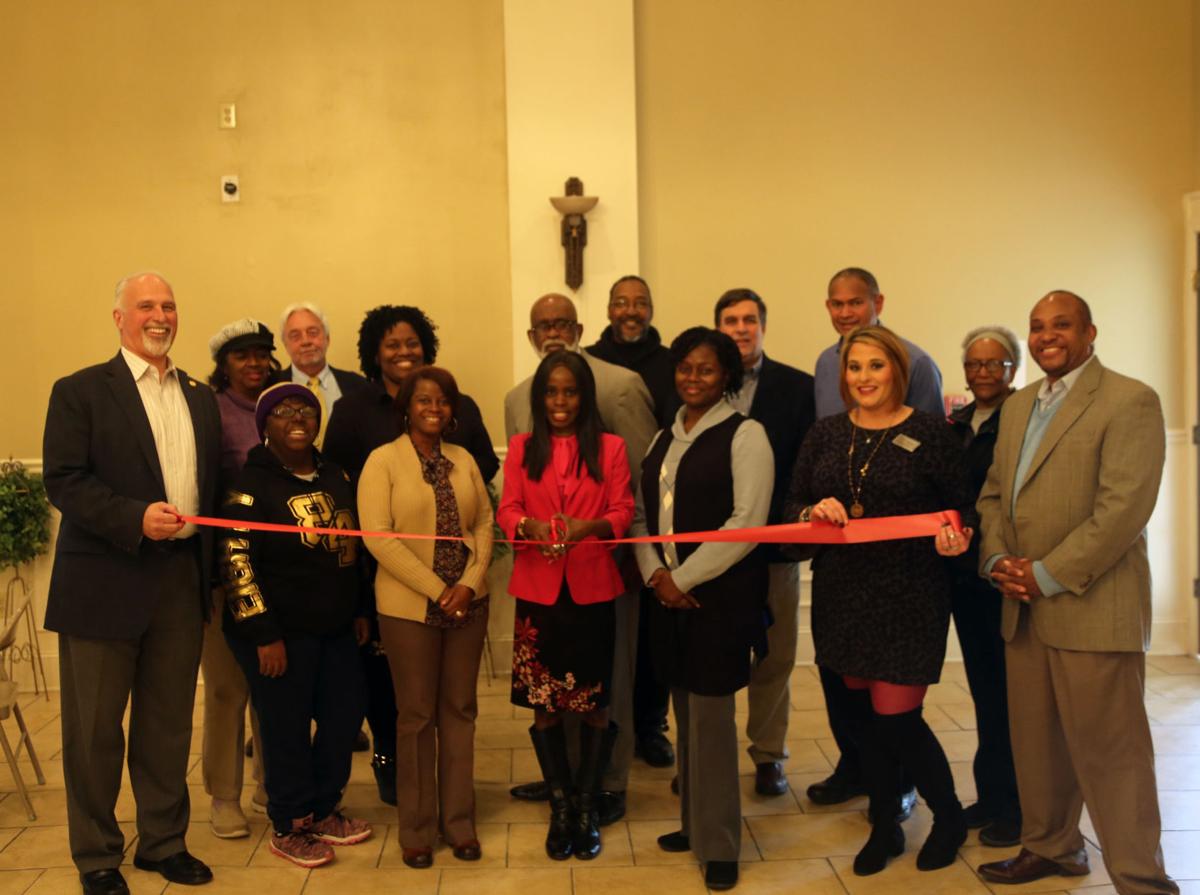 EFFINGHAM, S.C. — Nanaefua Eshun believes investing in the lives of youth today will result in stronger and better leadership tomorrow.
Eshun, the president and chief executive officer of Future Entrepreneurs Foundation, joined ambassadors from the Greater Florence Chamber of Commerce to hold a ribbon cutting for the organization on Tuesday at Savannah Grove Baptist Church in Effingham.
Eshun said the Future Entrepreneurs Foundation was started with the goal of helping teenagers become better businessmen and women.
"I'm very proud to be a part of the Greater Florence Chamber of Commerce," Eshun said. "I'm excited to be a part of a community that exemplifies diversity first and entrepreneurship, and I love how they promote those things within our community."
The organization provides opportunities for students to have one-on-one mentorships, chances to ask questions to business professionals and be involved in the community through service.
"I work with students within the Florence school district, and we help them hone skills and gain resources in the field of entrepreneurship," Eshun said. "I believe our youth are our future leaders, and it's up to us to empower them and invest in their future."
Eshun said the foundation will hold a fundraiser on Sept. 21 at the Southeastern Institute of Manufacturing and Technology Center on the Florence-Darlington Technical College campus.
Celebrity Christopher Gardner and Florence City Councilwoman Teresa Myers Ervin will be the speakers for the night. Gardner was portrayed by actor Will Smith in the movie "Pursuit of Happyness" in 2006.
"The fundraiser will go toward educational field trips for the kids," Eshun said. "This will give us the opportunity to help the youth even more to fulfill their dreams and become the best leaders they can be within the community."
Eshun said being involved in the growing process and seeing youth succeed is what makes it all worthwhile.
"Whatever vision they have, they have can achieve it," Eshun said. "I can be right there beside them, coaching them and getting them to focus on their future. We want to give them all the resources that we can to help them succeed. I believe that it takes a village to raise a child."