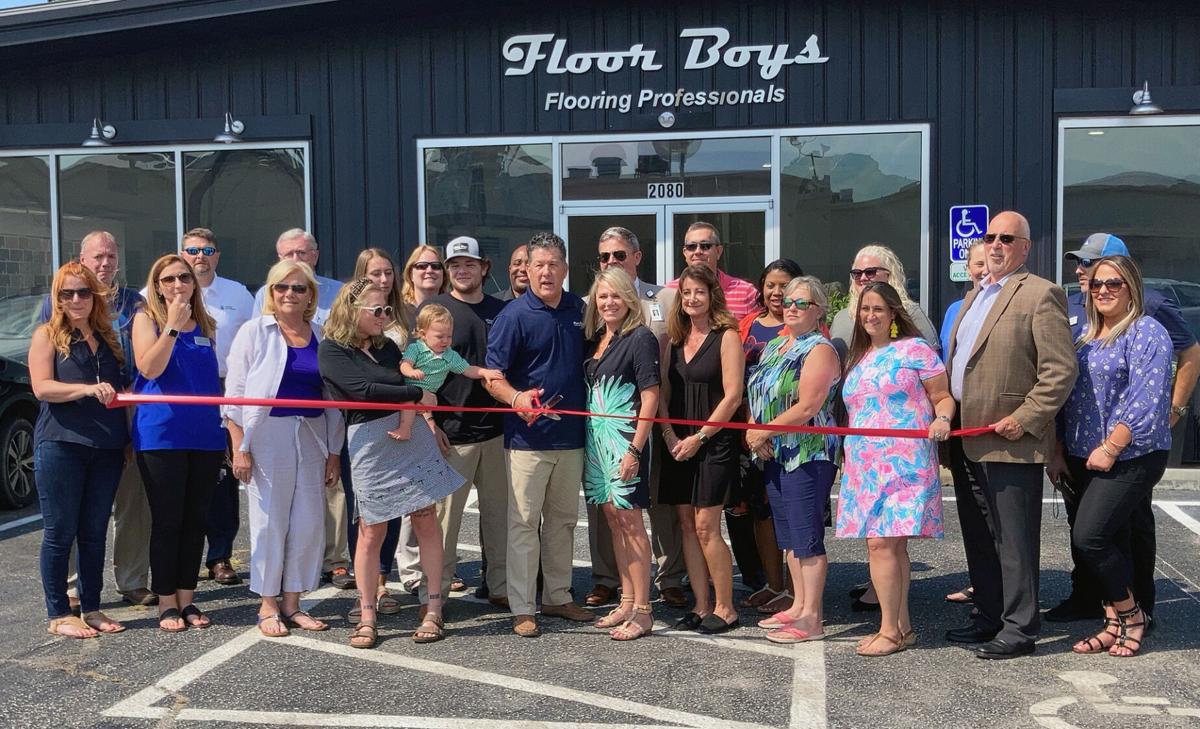 FLORENCE, S.C. – Floor Boys held an official opening and ribbon-cutting ceremony on Tuesday afternoon at its Florence location, 2001 Elijah Ludd Road (next to Schofield's).
The Greater Florence Chamber of Commerce assisted in the ribbon cutting, along with its ambassadors.
"We do all types of flooring – hardwood, carpeting, vinyl, anything you put on floors," co-owner Robbie Norris said.
Norris said the Florence store opened approximately two weeks ago.
Floor Boys was started roughly 13 years ago in Lexington, Norris said.
Brian Peed is the CEO/Founder of Floor Boys Flooring Professionals. He is also the owner of Floors Boys of Lexington, Floor Boys of Greenville and co-owner of Floor Boys of White Knoll and Floor Boys of Florence.
The Lexington store is 14,000 square feet of warehouse and showroom and one of the largest in that area, Norris said.
Prior to this endeavor, Norris was in sales and construction. He said he worked for Gilbert & Fields Construction Co. before joining Floor Boys.
"I have been in the Florence area for 30-plus years," he said.
He hopes to bring new life to the flooring business in this area.
He has a staff of four: his wife, Wendi Norris, interior designer and sales; his son, Cole Norris; and Kim Smith, who floats between the Lexington, Greenville and Florence stores in sales. He said Smith has 20-plus years of experience.
He said the two women are the "rock stars" of the business.
Floor Boys carries a broad range of carpets, including Stanton and Shaw and other quality brands of flooring.
Norris said they have their own installers.
"We do installation as part of our pricing," he said. "If there is an issue, it falls back on us."
He said they pride themselves on their expertise and professionalism.
"We stand behind our Floor Boys professionals," he said.
Norris said joining the chamber of commerce was a "no brainer" for him. He has been involved in the Florence chamber for a long time.
"I love the chamber and really want to be involved," he said. "When I worked for Gilbert Construction, I did a lot with the chamber. I did Leadership Florence."
He said he also helps with the chamber golf tournament.
He said the chamber is a wonderful organization.