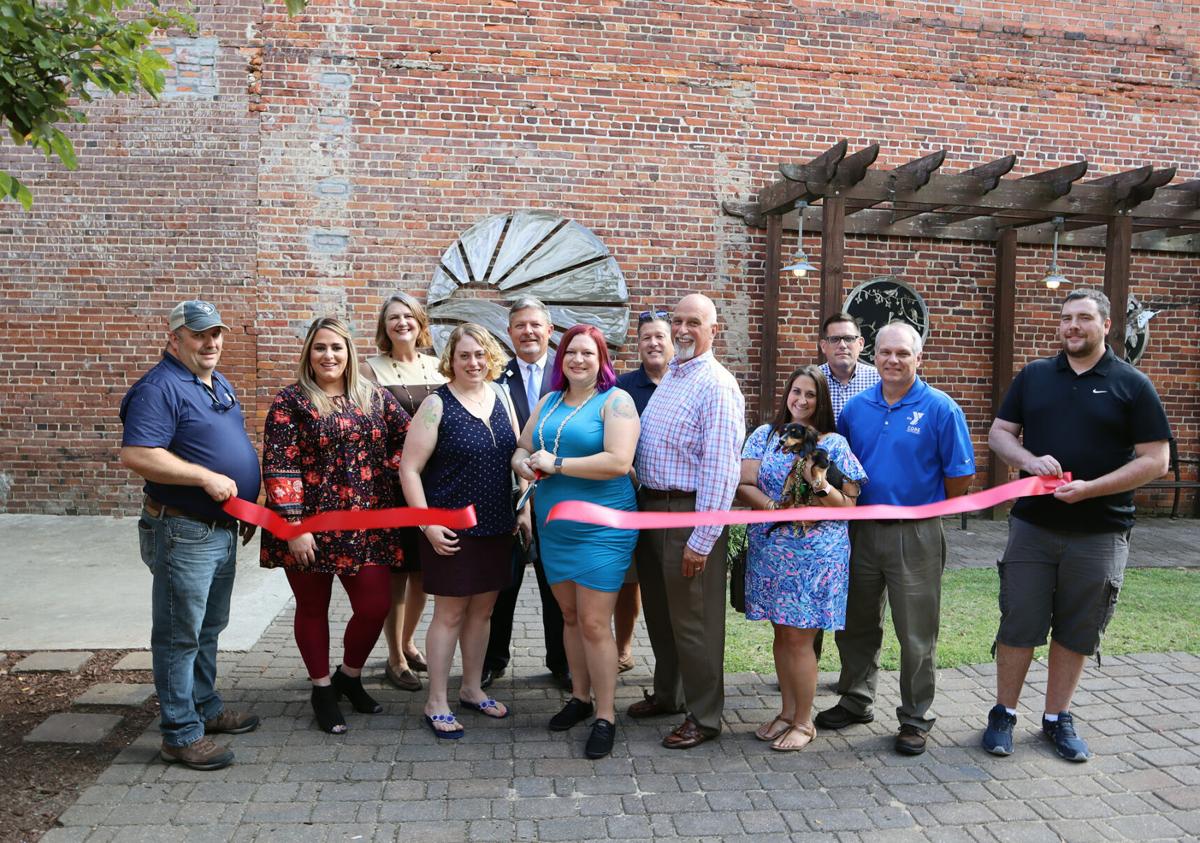 FLORENCE – Lauren Piner, a Realtor with eXp Realty, celebrated the opening of her business and joining the Greater Florence Chamber of Commerce on Tuesday with a ribbon cutting at the James Allen Plaza behind the chamber office. She was joined by chamber staff and ambassadors.
Piner started in July with eXp Realty and works from her home. She specializes in residential properties.
Piner moved to Florence in May from Colorado.
"It is a big change," she said. "I am looking forward to the fall."
Piner said she chose real estate because she likes helping people see the potential in a house, especially older homes. She said it is like a painting that you keep painting over to create a new piece of artwork, where you build on what is already there and put your own stamp on it.
Piner said her base office is in Charleston, and as a Realtor with eXp she has a sponsor and mentor.
"I chose eXp because it is one of the more tech-savvy companies," Piner said.
She said it is a fast-growing real estate brokerage and when COVID hit the company already had in place eXp World, a virtual environment. She said eXp wasn't scrambling to change how it operates during COVID.
While living in Denver, Colorado, Piner was an active member of the Denver chamber for about eight years.
"It was an important part of building my business," Piner said.
She owned a dog-walking company in Colorado for about 11 years.
Through the chamber, Piner said, she was able to network and get referrals for her business.
Piner hopes to become involved in the many programs and projects of the Florence Chamber and network with other businesses and professionals.
"I want to become a chamber ambassador," she said. "And I want to do Leadership Florence soon."
Piner said she will be attending the chamber Business After Hours, which is a great networking opportunity, this week.
"I grew up in New England," Piner said. "That is where I fell in love with animals. I didn't get into real estate until the end of my time in Denver."
Piner said she moved to South Carolina because she wanted to slow her life down. She wanted to be in a place where people know each other yet big enough to have fun events and other amenities found in larger cities. Piner said her best friend lived here in Florence, and that is one reason she chose to come to Florence.
"I am looking for scuba diving community to do day trips with," Piner said. "I love a good cup of coffee, playing board games and am always looking for people to play with."
Piner said her favorite board game changes all the time.
"Every month it is a different one," she said.
Piner said she is available most hours.