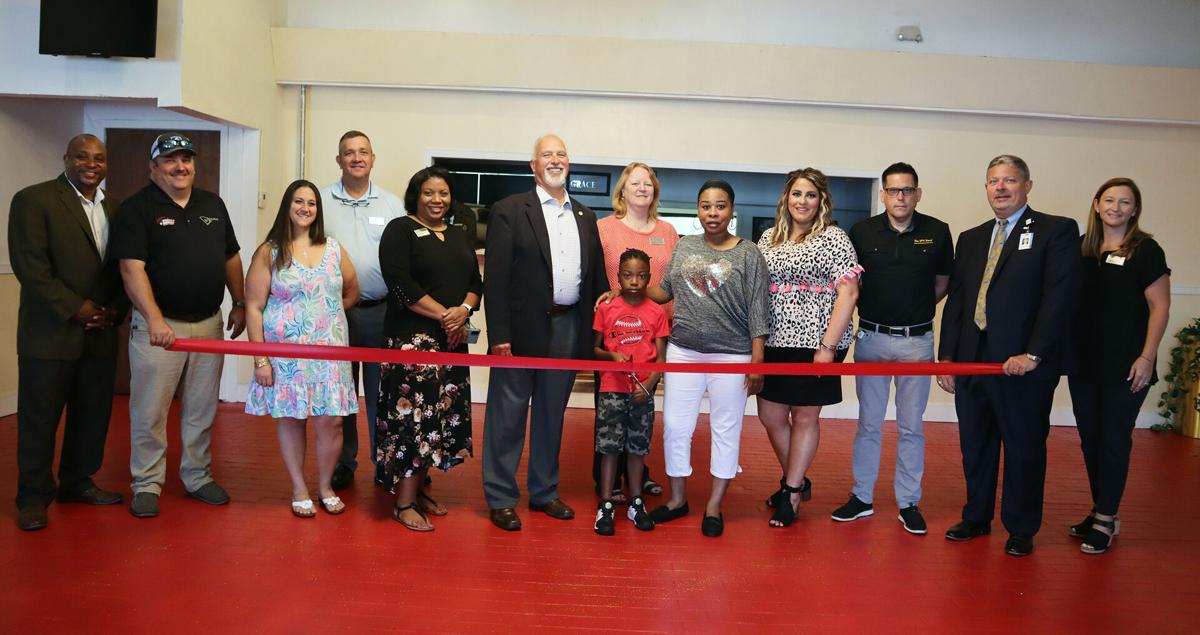 FLORENCE, S.C. – Missy's restaurant held a ribbon cutting on Wednesday at its new location, 300 Whitman Ave.
Owner Susan Missy Gillespie has combined her two businesses, Missy's and The Venue, at one location. The Greater Florence Chamber of Commerce and its ambassadors participated in the celebration.
Wednesday also marked Gillespie's 25th year in business.
Gillespie said she is excited to offer people in the area another place to hold events as well as enjoy good soul food.
Missy's was previously located at 257 N. Coit St. and The Venue at 1210 W. Evans St. in Florence. The new location was the former Golden Crown Chinese Restaurant.
One side of the building will be used for restaurant dining. Tables are spaced out for social distancing in the restaurant. Takeout is also available, Gillespie said.
Gillespie said on the other side is space for events such as wedding receptions, office parties, anniversaries and other types of social gatherings. She provides catering and table decorations. She said this large room can be rented or the entire building.
"I've been catering so much lately and having to travel from one to the other, I thought it was time to have both businesses in the same place," Gillespie said.