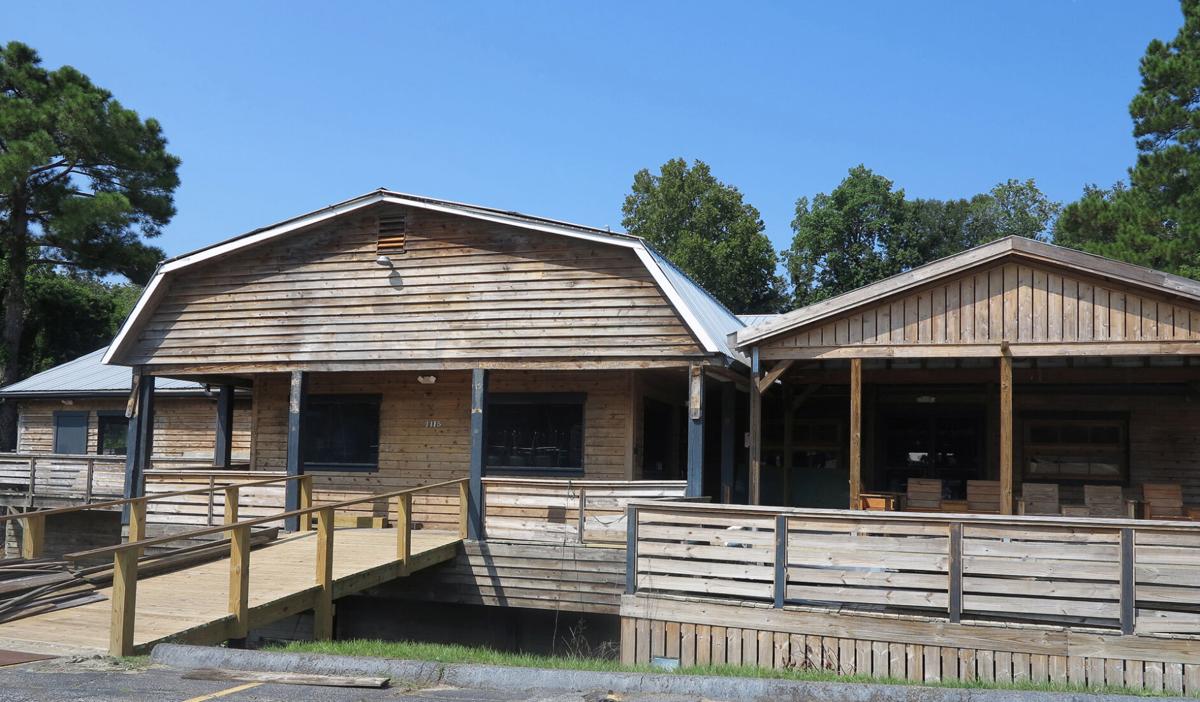 FLORENCE, S.C. – A new restaurant and lounge is coming to Florence.
Owners of the new seafood and steak restaurant hope to open in September. Creekside will be located at 1115 S. Irby St.
Owners Denelle and Levon "Rambo" Rambo said COVID-19 has slowed the opening from August to September.
"We have been working on it since July 4, 2019," Danelle said.
The couple, along with Rambo's brother and sister-in-law, Rickey and Bobbie Teal, has purchased the former Gang Plank restaurant and property from Mt. Hope Cemetery.
The Rambos said the property had been in the hands of Mt. Hope Cemetery for 120 years, since it was part of Darlington County. Rambo said the Gang Plank was the first restaurant on the property, built in 1965. There have been several restaurants at the location since the Gang Plank closed, and there have been other offers to purchase the property that were turned down, Rambo said.
"I'm glad they decided to sell to us," Rambo said.
Rambo also owns a construction company, and he and his brother are doing most of the remodeling work themselves.
The Teals work at the Robinson Nuclear Plant in Hartsville, and Danelle is the supervisor of the water department for the city of Florence.
She said juggling work and opening a restaurant during COVID-19 has been a challenge for most of them.
"I am my own boss," Rambo said. So his hours are flexible.
The couple also owns 4Deuces, a lounge on Alligator Road in Florence.
"My sister-in-law has 25 years of experience in the restaurant business, and I have that many in the bar business," Rambo said.
Danelle said each member of the team complements each other, and there is a person for every area of the business.
Danelle said they started work on their restaurant long before COVID-19 appeared and are optimistic for its future.
"It is a dream we have had for a long time," Rambo said.
Rambo said they will have a chef lined up for the new restaurant, but they want to incorporate some of their own recipes. One of their signature dishes will be Lowcountry boil, Rambo said. Shrimp and grits will be another of their recipes, Danelle said.
There will be live entertainment, dart boards, pool table and other fun things to do. There is a bandstand outside and a huge deck for dining and entertainment.
The building is approximately 7,500 sq. ft. on approximately 3½ acres of land, Rambo said.
Danelle said the large grassy area in back and huge parking lot in the front will be great for hosting benefits and other activities.
The couple said at one time a haunted house was held on the property, and they hope to bring that back. Danelle said probably not this year.
Their property extends to Jefferies Creek behind the restaurant, and Rambo said he hopes to make a path to the creek in the future for guests to be able to walk down. He said it is a beautiful view.
"We are extremely excited," Danelle said. "We can't wait to open up something like Florence hasn't had and to serve the Florence community."
Rambo said there has been a lot of interest in what they are doing.
Danelle said it will be a family restaurant, but after 9 p.m. patrons must be 21 or over to enter. She said they want people to be able to have a drink and enjoy the entertainment later in the evening.
Danelle said they are now hiring for all positions, including management, chefs, prep cooks, hostesses and wait staff. To find out more about the available positions, go to creeksideofflorence@yahoo.com.