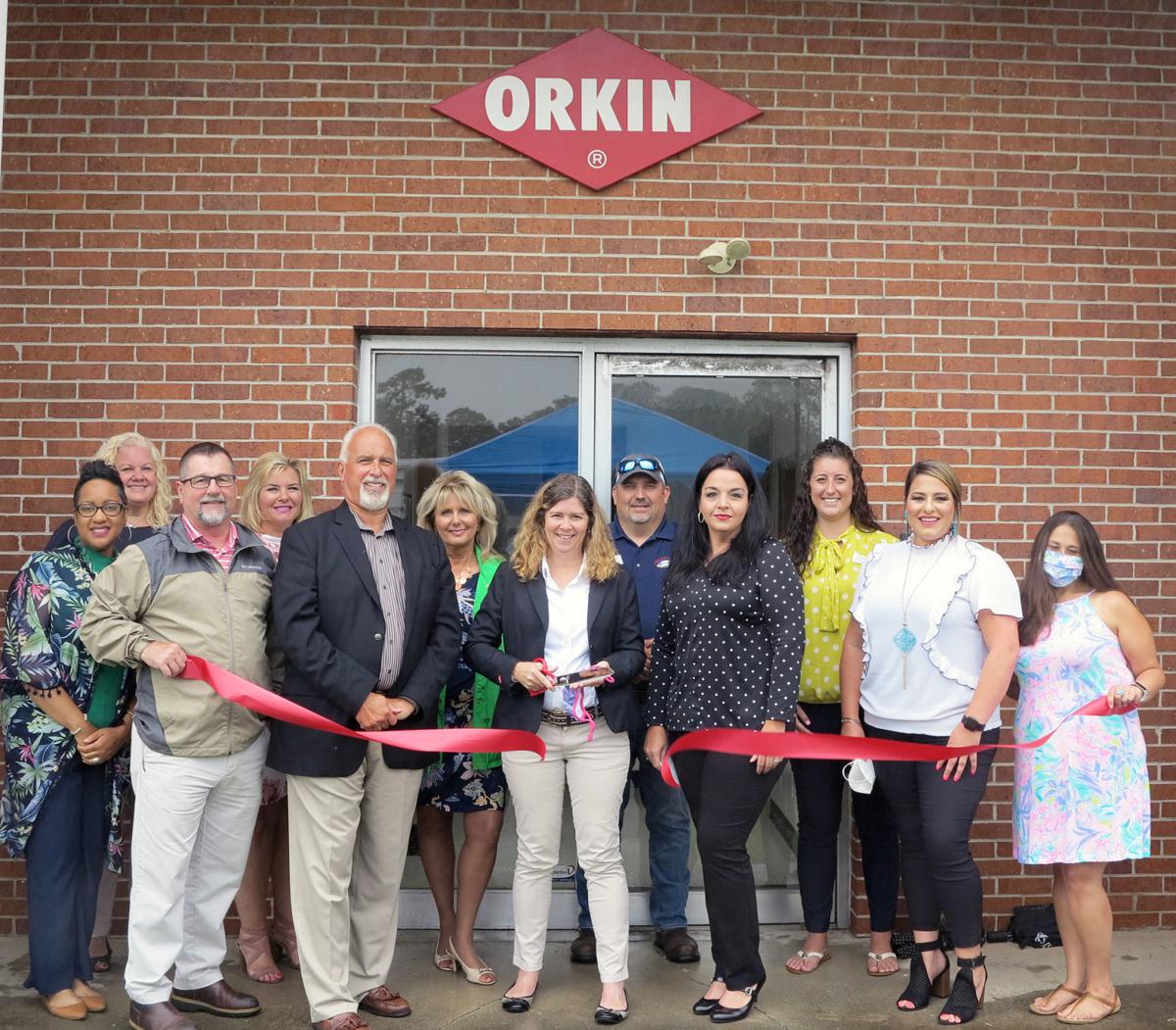 FLORENCE — Orkin Pest Control in Florence has joined the Greater Florence Chamber of Commerce and celebrated on Wednesday with a ribbon-cutting ceremony at its location on West Evans Street. Chamber ambassadors joined in the celebrating.
Orkin has been in the pest control business for more than 100 years.
Debra Burros, the branch manager in Florence, said although the local branch isa part of a larger company, each is locally managed and hires from within the community. Orkin has been at the same location in Florence for more than 20 years, Burros said. It has a staff of 18.
While Burros has been on the job as manager for only three months, she realizes the importance of becoming a chamber member. She said networking with the chamber is a great way to get the word out about Orkin and its services, especially its commercial services.
"We just want to get the word out better," she said.
Burros said Orkin is trained for compliance for DHEC audits, which businesses might not be aware of. She said in the midst of COVID-19, Orkin has a new product for disinfecting homes and businesses called Vital Clean. She said the local branch just had its first customer and has another already on the books.
She said Orkin is complying with COVID-19 guidelines, and its technicians wear masks and gloves.
All Orkin service plans include close monitoring of homes and property to stop pest problems before they begin. In addition to treating for termites, ants, roaches, mosquitoes and other pests, Orkin offers bed bug services with ongoing monitoring.
Burros said many people don't know that Orkin also provides insulation services, solar panel installation in attics and moisture control under homes.
Burros said what sets Orkin apart from other pest control companies are its training program and its ability to take care of their customers.
"We offer 100 percent customer satisfaction at no extra charge until the customer is satisfied with the service provided," Burros said. "We have some really good customers who have been with us for a long time — customers we love, appreciate and take care of."
Orkin is located at 1715 W. Evans St. in Florence. Hours are from 8 a.m. to 5 p.m. Monday through Friday and from 8 a.m. to noon Saturday.
For more information, call 843-622-2436.