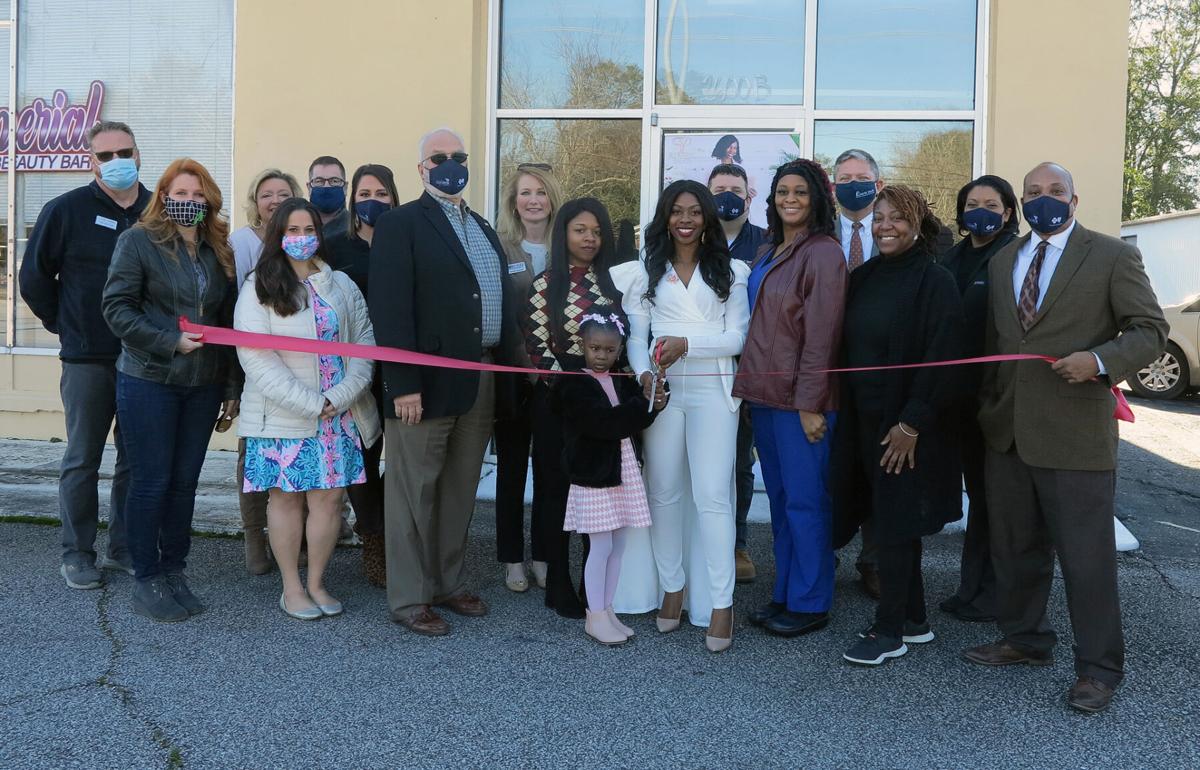 FLORENCE, S.C. – Price Professional Services held a ribbon-cutting ceremony on Tuesday morning celebrating its membership in the Greater Florence Chamber of Commerce.
The business is located at 2600 W. Palmetto St. in Florence.
Owner Shakeita Price cut the ribbon. Joining in the celebration and showing their support were chamber ambassadors, family and friends.
Price said she joined the chamber of commerce to take her business to the next level. She said the chamber is a source of networking in the community and a way she can introduce others to her services.
In 2016, Price officially launched Price Professional Services LLC. Her business offers a variety of services. Her hidden passion for helping others led her to establish her business to improve the lives of others.
Price Professional Services provides credit consultations, resume building, notary services, career coaching, small business start-up, business credit, 501 C3 applications and more.
Price said she started out writing resumes to supplement her income while in graduate school. As she added other services, Price decided to open her own business.
Price also is a licensed mental health counselor with a private practice, and she is a mortgage loan officer.
She is a veteran of the United States Armed Forces. She served six years in the Army National Guard.
A native of Lamar, Price is an honor graduate of Wilson High School. She obtained her Bachelor's degree in political science from Coastal Carolina University. She furthered her education and pursued her Master's degree in social work from the University of South Carolina.
Her passion for youth motivated her to start a nonprofit organization, "Ladies Divine To Shine," which is a mentoring program that offers guidance to young girls between the ages of 12 and 18.
The organization has been actively engaging the youth in the Pee Dee area for the past five years. Price said her ultimate goal is to help youth cultivate their leadership skills, reach positive academic and career goals and promote societal change within their communities.
Price said her daughter, Amina, is her motivation to continue to move forward.
For more information, contact Price at 843-617-3709 or on Facebook at Price Professional Services LLC.