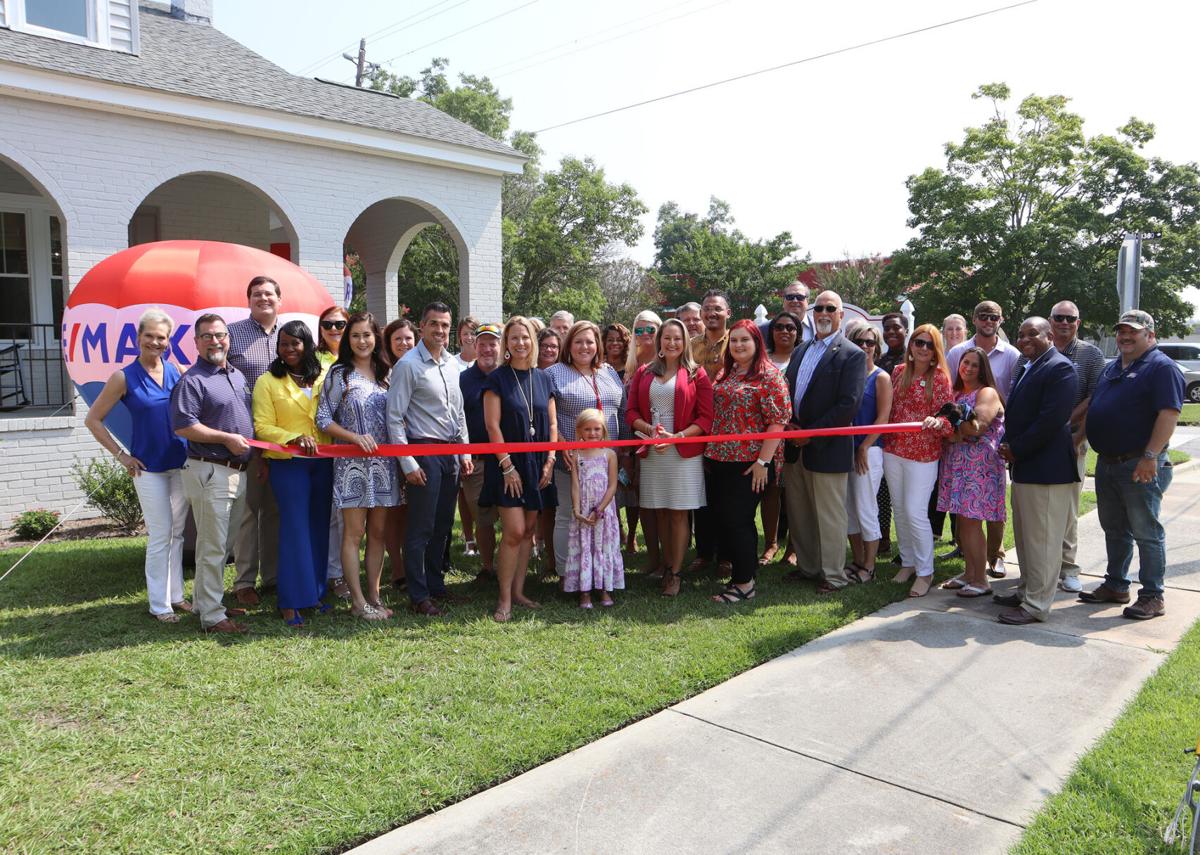 FLORENCE, S.C. – RE/Max Professionals in Florence held a ribbon cutting on Thursday morning at its new location, 601 W. Palmetto St., celebrating joining the Greater Florence Chamber of Commerce. Chamber ambassadors joined RE/MAX agents, staff and friends for the celebration.
Owner/CEO Mandy Fulford acquired the Florence franchise Jan. 1. She owns six RE/MAX offices, including ones in Charleston and the Grand Strand area.
Fulford said she employs 15 agents in Florence and 189 total and 20 employees.
Fulford has been in the real estate business for 16 years with all but six months, where she worked with Century 21, with RE/MAX. She is from Murrells Inlet.
"I got in the business at the suggestion of a friend," she said.
Fulford said she came out of college and decided to go in a different direction that what she studied to do.
After working in real estate for a few months, Fulford said, she realized she loved working with the agents better than selling houses and decided to open her own franchise. She enjoys coaching, training and mentoring others.
Fulford said she also has a mortgage company, insurance company and property management company which are operated out of the same office.
The franchise has been open at its new location about two months, she said.
"The opportunity came up to get in the Florence market," Fulford said.
She said the previous owner decided to go with another brand.
After purchasing it, Fulford said, she started looking for a new location.
"It was a natural fit," she said.
She joined the chamber at the urging of Ken Jackson, who works at RE/MAX. Fulford said he talked highly of the Florence chamber and what it does for its members. She said she is a member of the chamber at the beach.
Fulford said their RE/MAX is a Children's Miracle Network Office, which means that their agents make a donation to the Children's Miracle Network from every closing.
"It wasn't until we took over that it became one," she said.
"It is part of our company culture," Fulford said. "We do this at the beach and Charleston."
Fulford said the office had about 3,000 closings last year and contributed about $50,000 to McLeod.
"This came out of our agents' pockets," she said. "Our company is a vehicle for positive change in our communities. Our agents are the pillars of the community. This is more than about selling houses."
Fulford said even with three young children, 5, 4, and 2, she does a lot of volunteering. She and her husband, Tad Fulford, who also works with RE/MAX, have five children in all. He has a 25-year-old and a 19-year-old.
RE/MAX is open Monday through Friday from 9 a.m. to 5 p.m. Contact them at 843-474-0260 or at searchflorencehomes.com