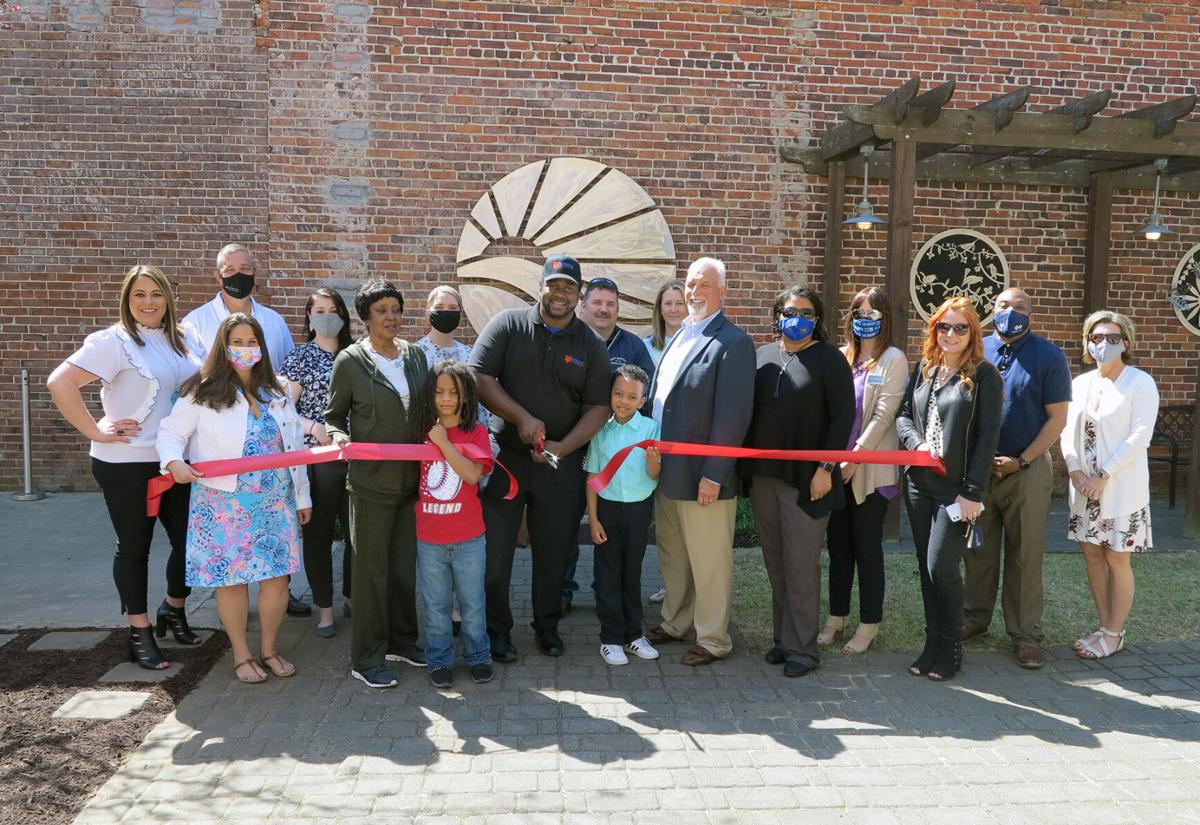 FLORENCE – Restaurant Heroes Darlington joined the Greater Florence Chamber of Commerce and celebrated with a ribbon-cutting ceremony on Monday at the chamber.
Cutting the ribbon was chief executive officer Damon Taylor of the Restaurant Heroes in Darlington. Chamber ambassadors joined in the celebration, along family members.
Restaurant Heroes offers consultations services to restaurants.
Taylor said his goal is help restaurants succeed. Some of the services he helps with are employee management, online ordering, document storage, merchant processing, shift scheduling and E-gift cards.
As a restaurant advisor, Taylor, a certified advisor serving the Darlington and Florence area, has been through the rigorous Restaurant Heroes training program.
Taylor said he started his business last year in June. He works from his home in Darlington.
Taylor said he was working to expand his own catering business and was not able to do so during COVID. He thought about the services and help he could have used in the food and beverage industry and pivoted to help others.
He said Restaurant Heroes was the perfect fit to give him the tools he needed to help "mom and pop" restaurants looking to update their technology and improve their business.
"I am looking to be of service to the local community and businesses," he said. "I want to help them transition into the future and to help the community."
Taylor said he joined the Florence chamber for several reasons but mainly for its networking possibilities.
"I know the value of networking and the Florence chamber is one of the best organizations for networking in the whole region," Taylor said.
Taylor said he is anxious to become involved with the chamber through its projects and programs.
Taylor is originally from New York. His father was raised in Darlington. He and his wife, Kelly, have two children, Joshua and Kemmy. Kelly works with community outreach at CareSouth in Hartsville and owns her own tax service. In addition to Restaurant Heroes, Taylor is involved with the Snow Hill Cemetery Association's efforts.