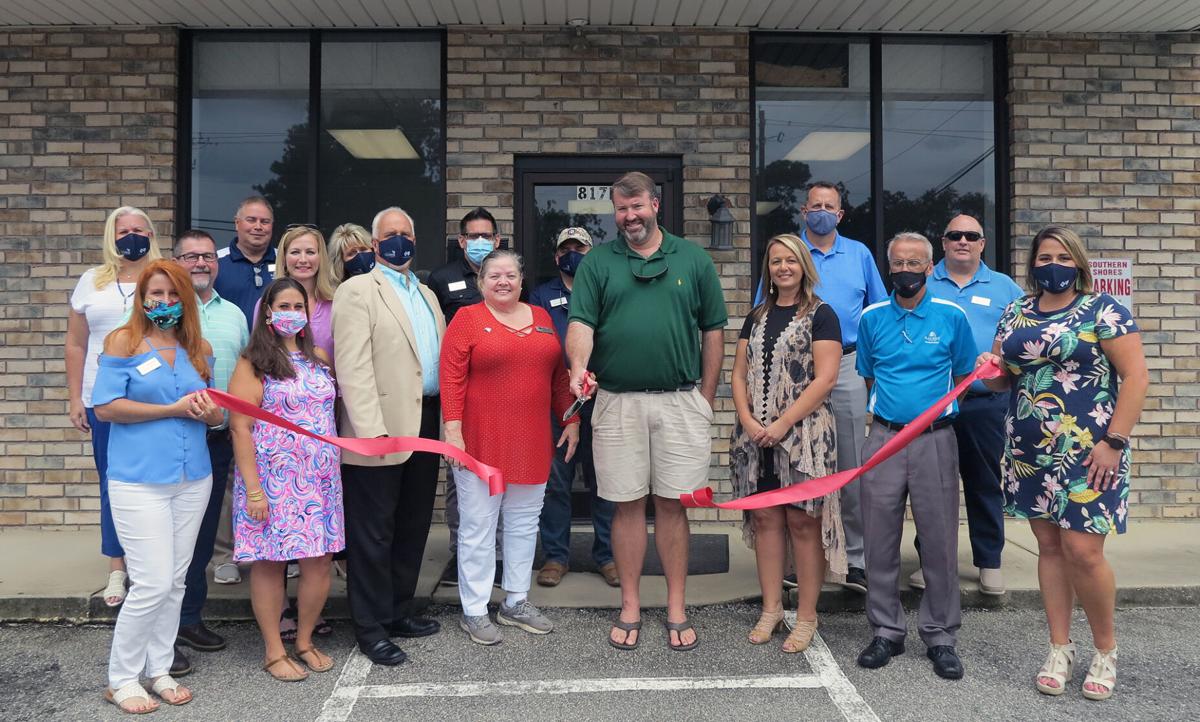 FLORENCE, S.C. – Southern Shores Real Estate Group celebrated joining the Greater Florence Chamber of Commerce with a ribbon cutting on Tuesday morning. Chamber staff and ambassadors joined the celebration.
Linda Strauss opened the first Southern Shores in Florence in 2017. The company is based in Charleston and has been in business since 2006.
Strauss said she had owned her own environmental company and decided on a new career path as a real estate agent.
Strauss said she started out in a warehouse she owned on Floyd Circle for approximately two years, establishing herself and acquainting the Florence Community with Southern Shores.
Strauss said the Pee Dee Realtors Association and Lin Ziskoski have been instrumental in helping her move forward with her business.
Strauss said she is in the process of recruiting three new agents. She has a broker, Chris Barnette and Holly Gray working with her now.
Starting in September, Strauss is beginning a real estate pre-licensing class. It will take place from 9 a.m. to 5:30 p.m. from Sept. 8 through Sept. 18. After that class is completed, Strauss said she wants to help people study for their licensing exam.
Strauss said she hasn't been impacted by COVID-19 in a negative way. In fact, she says she has gotten more listings.
"I wear gloves and masks and carry hand sanitizer and disinfectant spray with me," she said.
"I have amazing clients," Strauss said. "I love what I do. I have fun. It gets crazy at times, but it is worth it to see the smiles on the faces of the buyers and the sellers."
Strauss said she had always wanted to join the chamber.
"They have a lot of cool things," she said. "I love their networking and promoting of Florence and Florence businesses, and I want to be a part of that."
For additional information about Southern Shores, contact Strauss at 843-472-7798.