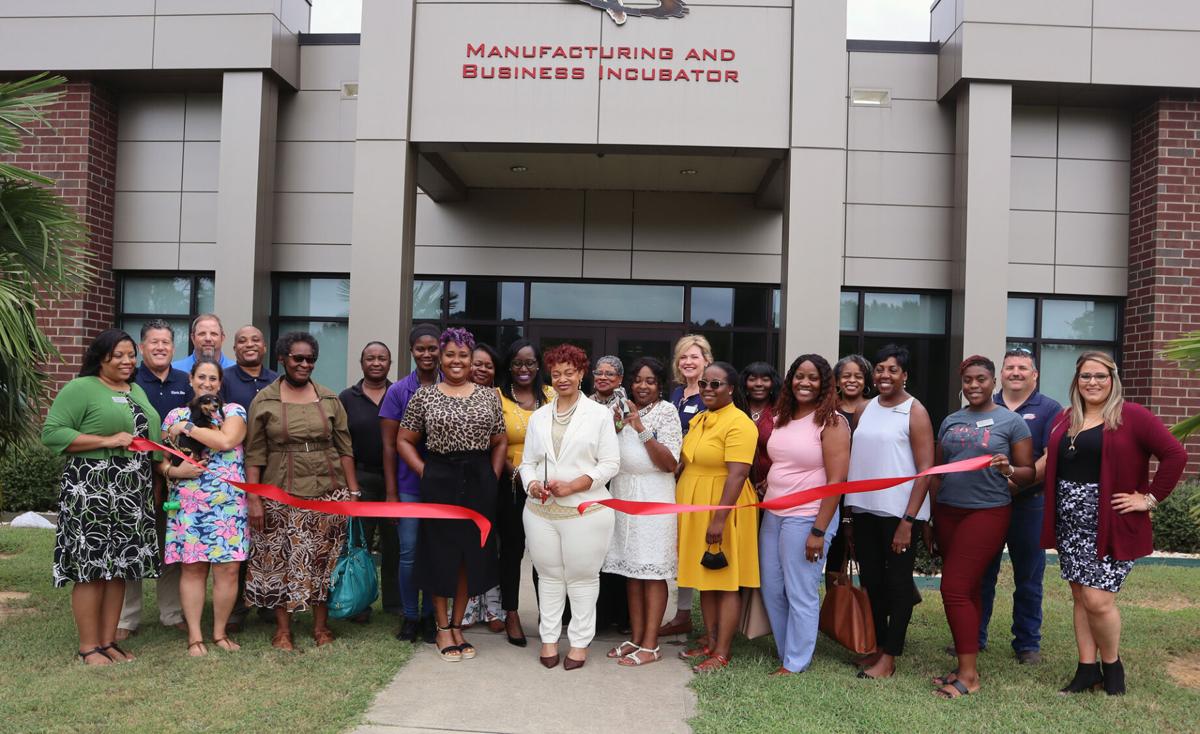 FLORENCE – Egi Oakman-Black with Southwestern Coaching held a ribbon-cutting ceremony Monday at the Florence-Darlington Technical College Manufacturing and Business Incubator, celebrating her membership in the Greater Florence Chamber of Commerce.
Members of the chamber staff and ambassadors joined Oakman-Black for the celebration.
Oakman-Black is an independent consultant for sales professionals and in professional development. She said Southwestern Coach has been in existence for more than 160 years.
"I have been a coach for about a year and half," she said. "I've been in sales and sales leadership for more than 25 years."
Her experience is primarily within the advertising and recruitment marketing industries.
Oakman-Black she likes to help people, to help them grow and see their vision.
"I like the one-on-one contact," she said.
She enjoys mentoring her team members.
Oakman-Black said during COVID people have been working from home. She said she needed a place where she could meet people out said of the home so she moved her business to FDTC's Business Incubator approximately six months ago.
She said this is her first venture as a full business owner.
"It is awesome," she said. "I have received so much support."
She helps clients reset and refocus their goals.
Oakman-Black said she has always been affiliated with the chamber through the other companies that she worked with.
"I needed a way to connect with others and to network," she said.
She said the chamber is one of the best ways to do so.
Originally from Aiken, Oakman-Black attended Francis Marion University, majoring in political science. She received her masters from the University of Phoenix in global management.
"I loved Florence and stayed," she said.
She has been here for more than 20 years.
She is vice president of the FMU Alumni Association and vice president of Sigma Gamma Rho sorority.
Oakman-Black has a 16-year-old son, Terren, who attends West Florence High School and plays on the JV football team.
To reach Oakman-Black, call 615-549-7564.