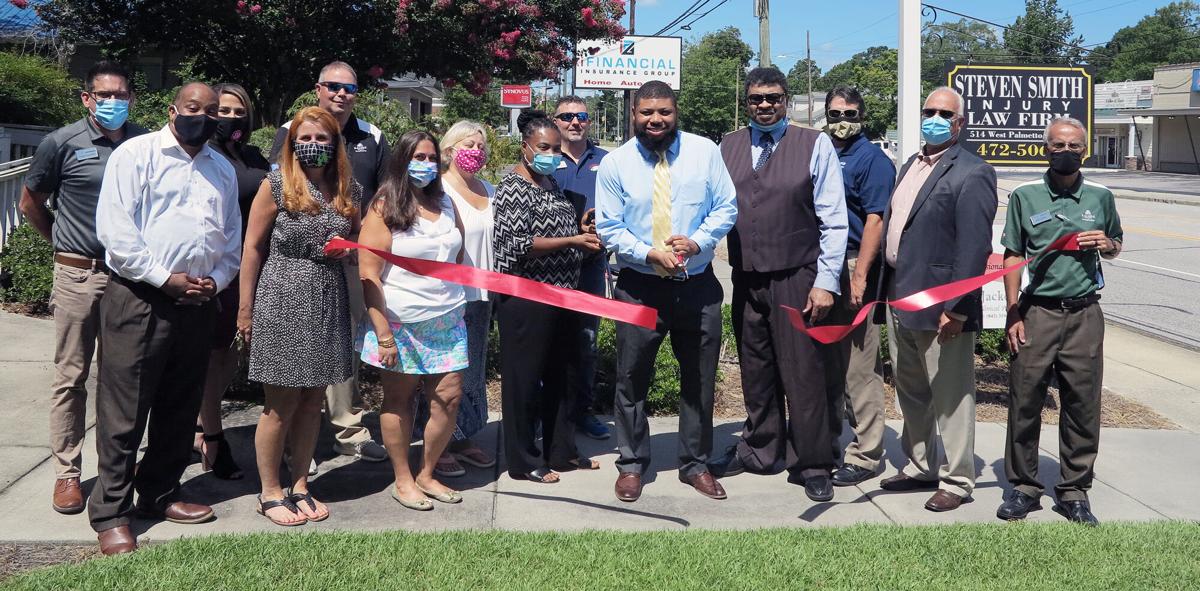 FLORENCE, S.C. — The Steven Smith Injury Law Firm celebrated membership in the Greater Florence Chamber of Commerce with a ribbon cutting Thursday. Chamber ambassadors joined the celebration.
Steven Smith said he has been practicing law for approximately 2½ years. Prior to opening his office roughly one month ago in Florence, Smith worked for a large law firm in Charleston, Shelly Leeke Law Firm. In that job he handled hundreds of cases.
He specializes in injury cases: car accidents, slips and falls, dog bites and other injuries.
Smith, a native of Mullins, said he chose Florence because it is the hub for this area. He said he wants to be able to reach clients from his hometown as well as other parts of the Pee Dee.
"It was very eye-opening," Smith Said.
Smith said he joined the chamber because it is a great marketing tool and a way to network.
"I want to be a part of the community and to give back," Smith said. "I plan to get involved in the chamber and its activities."
Due to COVID-19, Smith said, he is not seeing clients in the office at this time.
He said he is trying to build his client base while working from home.
"I am available 24/7," Smith said. "I answer my calls in and out of the office.
"I like to be hands-on. Rest assured you are in good hands with me. Injury cases are my business."
Smith said he welcomes all clients.
Smith said he wanted to be closer to family while having an opportunity to manage a smaller firm.
He is a 2008 graduate of Mullins High School, where he was valedictorian of his class. He is a 2012 graduate of Francis Marion University. He received his law degree from North Carolina Central University in Durham, North Carolina, in 2015.
Smith said he is single, likes spending time with family, traveling and golfing.