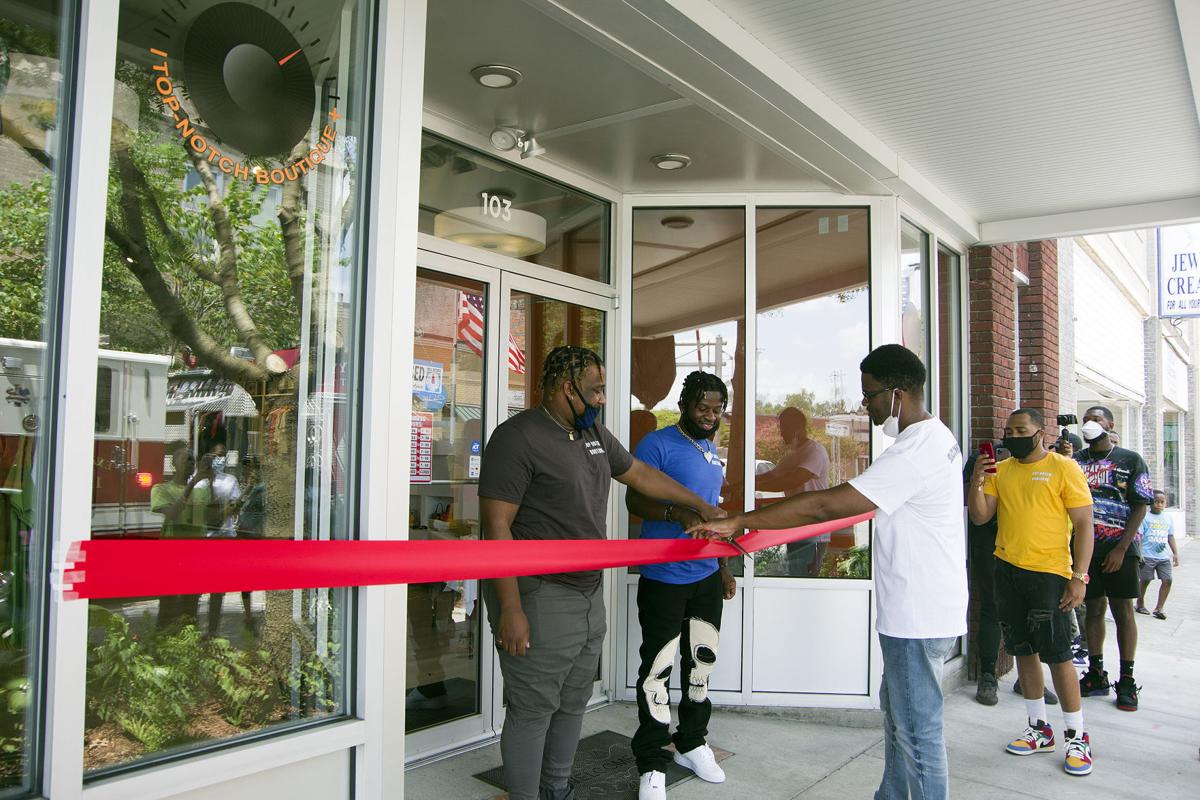 LAKE CITY, S.C. — A new business opened in Lake City on Saturday. Top Notch Boutique celebrated its opening on Main Street.
Co-owners are Daniel Pinckney and Tyrus Ceo and winners of the Second Annual Lake City Launchpad competition in April 2019.
They have been selling clothing online for about a year but now have their own brick-and-mortar store.
"We were supposed to open in May but due to COVID-19 we held off," Ceo said.
Ceo said they had a lot of setbacks in trying to open up due to the coronavirus outbreak.
Top Notch Boutique sells vintage clothes, resale sneakers, consignment clothing and accessories for men, women and children.
Pinckney and Ceo are first-time business owners. Their dream to own a business was made easier when they won the Launchpad competition.
Pinckney, a Lake City native, and Ceo, a Mullins native, were both seniors at Coastal Carolina University in Conway when they won the competition. As winners of the Greater Lake City Community Foundation's Lake City Launchpad competition, they received a $20,000 cash incentive (forgivable over a four-year period), plus $35,000 for upfit and renovations and other assistance with obtaining required licenses and permits to open and operate a business.
To win the competition, Ceo said, they had to apply, submit a business plan and give a presentation to representatives of the Greater Lake City Community Development Office.
They started selling clothing online in December, but are ready to showcase their merchandise in a brick-and-mortar store.
"This is something we are passionate about," Ceo said. "We met in college and both had the same interest in fashion."
Coe said they sell vintage clothing, resale sneakers and consignment clothing and accessories for men, women and children.
He said millennials had to travel to other places to find the style of clothing that appeals to them, but now they won't have to leave Lake City.
"It will be the first of its kind in the city," Pinckney said. "We will focus on millennials. They will have a place to shop without having to go too far."
The store is at 103 W. Main St. in Lake City. Hours are Monday through Saturday from 11 a.m. to 7 p.m. During COVID-19, they are limiting entry into the store to six people at the time for social distancing.
The business news you need
With a weekly newsletter looking back at local history.