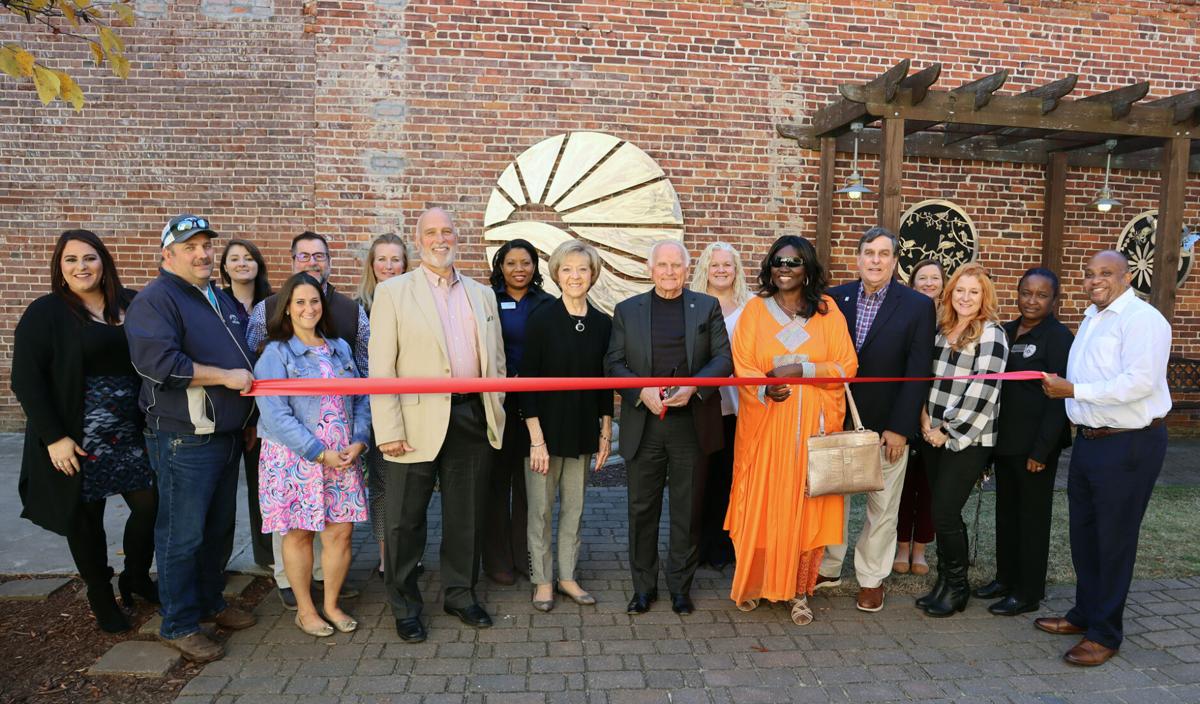 FLORENCE, S.C. – Winning America held a ribbon cutting on Tuesday morning in the James Allen Plaza on Dargan Street, hosted by the Greater Florence Chamber of Commerce, to celebrate its membership in the chamber. Chamber staff and ambassadors joined Bob Skelton in the celebration. Skelton cut the ribbon with his wife, Sue, by his side.
The mission statement of the Winning America project is "to create a pathway for change as to how we see, treat and value others." Skelton said this is accomplished by encouragement, building up and uniting.
Skelton is based out of his home in Florence. For this project, Skelton sets up video screens with positive messages of encouragement and encouraging others to be encouragers. He said the screens are placed in gyms and other places where people will see them. Skelton said he would like to see them placed in city buildings and has spoken with the mayor.
"There were 10,000 more people dying on purpose than by accident in 2020," Skelton said.
Skelton said he decided to be an encourager, because at one time he was on the brink of suicide. He said he had checked into a hotel in Columbia for the purpose of committing suicide. Skelton said it was his wife's encouragement that kept him from doing it. That is when he learned the power of encouragement, he said.
Skelton said he turned things around, restructured his business and became very prosperous. He said he no longer has the business and is devoting his time to the mission of creating change and making a difference in the lives of others.
"I was very successful at making money, but now I want to make a difference," he said.
In 2019, Skelton wrote a book called "The Amazing Power of an Encourager."
He said the book is sold on Amazon, and when released in 2019, it was the Book of the Month.
He said speaking engagements were set up, but then, COVID came and changed all that.
"Everything shut down," he said. "We are now beginning to crank back up. I feel like we are getting ready to explode."
He said he is available for speaking engagements at civic club meetings, corporate meetings and churches. Skelton said his wife works with him on this project, and they have volunteers networking with them all over the country, people who see the need for a change.
On his website, Skelton said, "We, as a country, are at a crossroads and a decision has to be made. When you have this much division in a country, nothing else matters, and we cannot continue on this course. There has to be a change. Now this change has begun with Winning America. No one can change anyone else. That has to be their choice. Let this start with me."
Skelton has been living in Florence for about 40 years. He said he felt like joining the Greater Florence Chamber of Commerce would be a great way to network.
"It is a group of people who are business-minded, who want to make a difference and want to be a part of the change," he said.