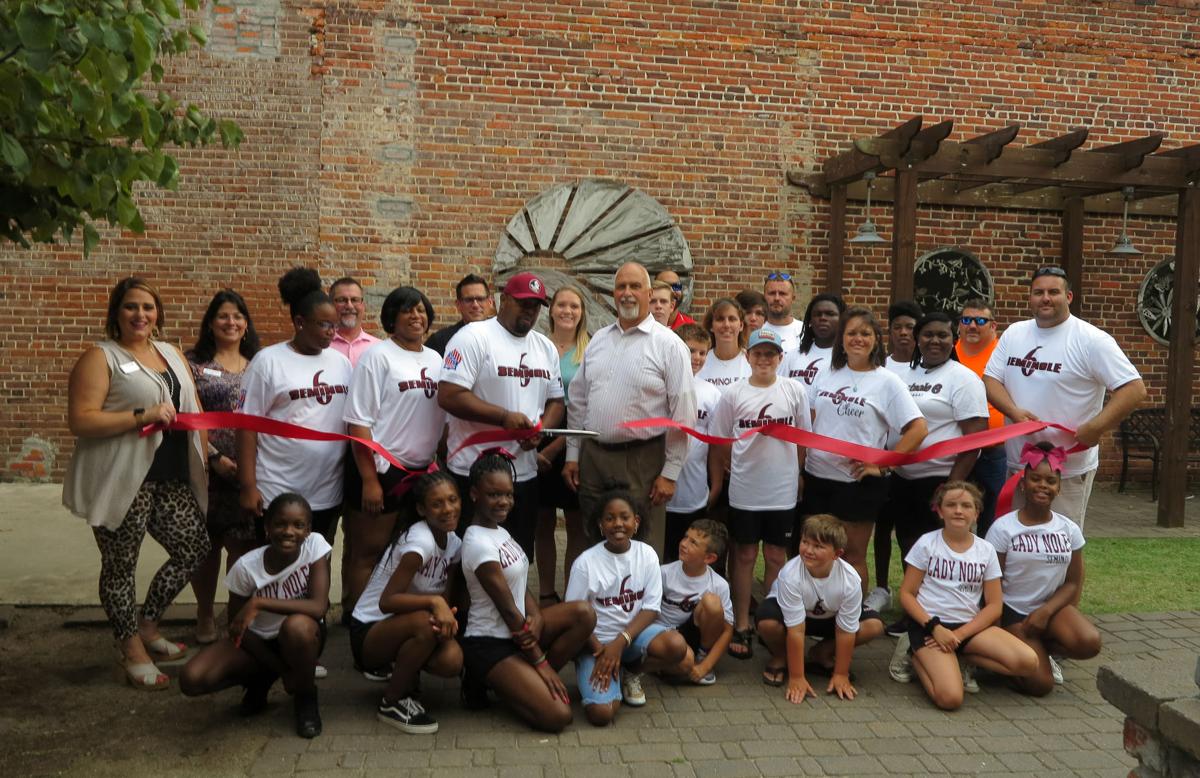 FLORENCE, S.C. – Seminole 6 Sports held a ribbon cutting on Wednesday afternoon to celebrate its membership in the Greater Florence Chamber of Commerce Chamber. Chamber ambassadors were there to help celebrate.
Michael "Mike" Goodman, coach, cut the ribbon while team members, cheerleaders and other coaches watched.
Seminole 6 Sports is a member of the AAU football program and the first in Florence County, Goodman said.
They have about 100 children participating this first year of the program. There are 8U, 10U, 12U and 14U age brackets, he said.
"We haven't had any games yet," Goodman said.
The travelling football team's first game will be on Sept. 7 in West Columbia.
Goodman said he wanted to give the kids a choice. He said there are traveling baseball and basketball teams in the area, but there were no traveling football teams.
"I wanted the kids to see this as an option," he said.
He said he wanted to thank Beedy Waddell, state coordinator of the AAU program, for making this possible.
He said the middle-school-age children have a choice to play on the traveling team and or their school's junior varsity team.
"They can do both," he said. "There is still time to join."
The players are in training Tuesday and Thursday nights from 6:30 to 8:15 at West Florence High School.
Head coaches include Jackie Foxe, Doug Gamble, Steven Thayer, Candace Hampton and Kelvin Burnette.
"I want to thank Ben Oates, principal of Sneed Middle School, because his was the only school that allowed us to use their field for our kids to practice and for our games," Goodman said.
He said Walt Parker, whose son is on the team, has been indispensable thus far with helping the team get started. He said he also has to thank his wife, Samantha Goodman, who has been a tremendous help.
For more information about the football program, visit seminolesports.com or visit its Facebook page.