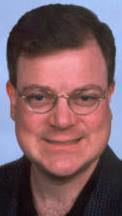 We hope you're not expecting to get the honeymoon treatment that most New Years have gotten throughout history.
You see, 2022, most of us are very cranky here in the USA and we have our eyes on you.
It's nothing personal, 2022.
It's just that our hopes for the last two New Year's have fallen far short of our expectations.
Now, following two years of draconian government lockdowns, closed schools and an ever-changing array of often arbitrary or politically driven mandates, we've piled up a troubling number of economic and social problems.
Because of the stress and depression the lockdowns caused, the number of suicides and drug overdoses in 2020 and 2021 spiked around the country. So did crime rates and the homicide totals in our riot-torn cities.
Meanwhile, the federal government has been pumping so many dollars into our collapsed economy that inflation is running its fastest pace in decades.
For the last two years our governments and their public health experts have failed in virtually every way to meet the challenge of the pandemic or communicate clearly.
Based on the way the people in charge and the national media are responding now to the soaring number of positive cases of the Omicron variant, which reportedly is more like a bad cold than a lethal virus, the coming year is already looking unpleasant, 2022.
If you want to be helpful, help us to chill. Help us to become wiser under your watch.
Help us take a more nuanced and thoughtful approach to addressing our country's many challenges — and our individual challenges.
Help us be courageous, hopeful and graceful as we power forward.
The hope is that this coming December, we can look back to a year in which we finally got ahold of ourselves and began again realizing our incredible potential to solve problems and flourish.
What's it going to be, 2022?
Remember, we've got our eyes on you!
Tom Purcell is an author and humor columnist for the Pittsburgh Tribune-Review. Email him at Tom@TomPurcell.com.