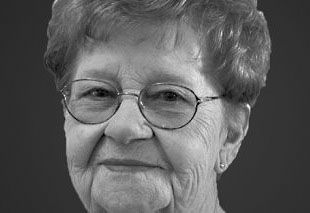 George Eliot, an English writer, said of this season we now find ourselves in: "Delicious autumn! My very soul is wedded to it, and if I were a bird, I would fly about the earth seeking the successive autumns."
Right on, Mr. Eliot! My own heart beats for autumn.
Some folks like spring, when everything is coming to life, while others enjoy the Thanksgiving and Christmas holiday season most of all. Don't get me wrong. I love all seasons, but I think I have to give precedence to the fall.
When I was secretary for District Five Schools a hundred years ago, it was my duty to take up tickets at the lunch room door. At this time of year, I enjoyed seeing the little elementary school children, especially girls, with their new school shoes all polished and shinning, along with their new sweaters.
Tonight, however, I am reminded of a few years back when the powers that be hosted a scare crow contest on the front lawn of the school's district office. For some reason, we weren't having service at our church on the evening of the first day the scare crows were allowed to be set up. I had to go out for some reason and decided to circle by the office to see if anyone had set one up.
Sure enough, there was one, only one, out by the street right in the front corner where the front walk ends on the side toward the railroad. I observed it closely and noting certain characteristics about it, I thought, "I wonder if someone has made a likeness of me into a scare crow?" Low and behold, precious granddaughter had done just that, complete with her reading the Weekly Observer and holding a cup of coffee. I loved it!
There is no scare crow competition this year, but members of the Chamber of Commerce and others are asking anyone who will to decorate a light pole. Businesses and individuals are beginning to brighten the city with their own decorative ideas. Just keep looking as you drive through town.
I'm going to petition my neighbor, Tamara, for some help in decorating the common light pole at the front corner of our property.
Keep tuned. There is no telling just what might turn up along the streets to further brighten the autumn season and make shopping locally a bit more fun!