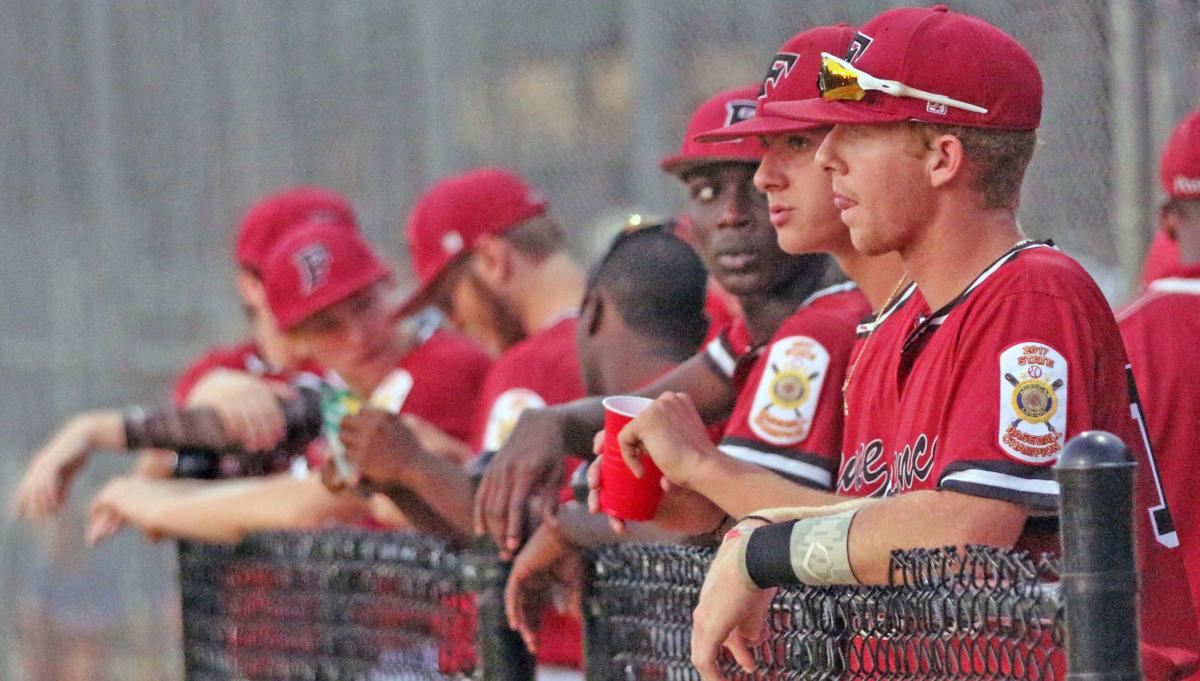 Morning News
FLORENCE, S.C. — With South Carolina Gov. Henry McMaster's announcement of youth and adult sports leagues being allowed to restart, it was only a matter of time before players began to hear the magic words.
And for Florence's senior S.C. American Summer League baseball team, those words came Saturday as Post 1 coach Derick Urquhart announced that his squad would begin practice the first of June.
But as with everything involving the COVID-19 pandemic, the normal routine probably won't be in place for a while.
"We're going in the right direction, and as far as Florence goes, we'll start practice on June 1," Urquhart said. "It's going to be a little bit different. We're not going to start with full-team practices — we're going to space out into groups. Certain guys will come certain days and certain hours so that we practice social distancing."
Urquhart said the plan is likely to have different hitting groups come different days as well as different pitching groups. A possible idea is to have outfielders come at one time, leave, and then have infielders come in to round out the day. Pitchers and catchers would come on a different day.
"It will probably be a while before we have a first full-squad workout together where we all see each other," Urquhart said. "We want to make sure we're following all of the safety precautions."
Even though McMaster stated that regular seasons can begin on June 15, Urquhart said it's looking more and more likely that actual league games won't begin until the first of July.
Access to fields is the main problem at the moment as more than half of the regular senior legion teams — and the vast majority of the junior legion squads — play on high school fields.
"That's going to be the next really big hurdle — are they going to be allowed access to their facilities that they normally use?" Urquhart said. "Once they do get clearance, it's probably going to come down to a team by team basis."
Some teams will not be cleared until July 1, so a July 6 or July 7 start date would allow for everyone to get in a few non-league games or scrimmages beforehand, Urquhart said. Teams with access to their facilities, like Florence, will be able to play non-league at their discretion on June 15, he added.
In the meantime, Urquhart and Post 1 athletic director Mike Richey are already working on safety measures for the upcoming season at American Legion Field.
"We've already started the process of setting things up for social distancing measures," Urquhart said. "We're working on getting some kind of hand sanitizer stations — I'd guess you'd call them pump stations — throughout the place. We've added about 200 plastic chairs we've added around the stadium from bullpen to bullpen so fans can spread out a little bit more and won't have to be confined to the bleachers if they don't want."
With that in mind, Urquhart said he also wanted to reach out to the local community for help with acquiring some of the needed safety measures that he plans to have in place when the season starts.
"We are still looking for those gallon pumps that we can use to sanitize, and some tents for shade because we're going to have players and fans spread out and we don't want them sitting in the sun," he said. "So we're looking for anybody that's willing to donate some of those tents that we can leave out there permanently for fans to use."
Urquhart is also actively searching for a safe way to broadcast games to older fans that might not be comfortable attending them in person.
"We would love to have a radio station get involved, or at least be able to provide an outlet for those fans who are 65 or older to listen to our games," he said. "Or if someone is familiar with Facebook live or YouTube broadcasting of games — that would be something that our fans would really appreciate."