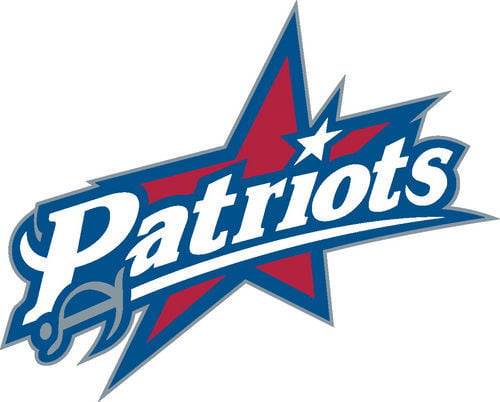 FLORENCE, S.C. — Francis Marion University men's soccer coach Luis Rincon has announced the signings of midfielders Sebastian "Seba" Garcia of Asunción, Paraguay, and Kimo Rolf Eckhard Lemke of Hamburg, Germany, to national letters of intent to attend FMU this fall and play for the Patriots.
Garcia (6-foot-2, 176 pounds) comes to Francis Marion from the Catholic University of Asunción and will have three years of eligibility with the Patriots. He is a product of Goethe High School.
"Seba is a defensive midfielder with good size," Rincon said. "I have seen him play live in Paraguay. He will provide us with different options in the midfield while also being a good defender. He has experience playing with a very prestigious youth academy."
Lemke (5-11, 161) is a product of Walddörfer Gymnasium and he will enter FMU as a freshman. He has most recently played with the Eimsbütteler TV Hamburg program, where he has appeared in 36 matches over the past three seasons.
"Even though he is young, Kimo has played at a very high youth level in the Bundesliga. He is a very technical player, has good vision on the field, and will help us a lot in the midfield."
Rincon lost only two seniors off last season's 16-5-1 squad that won the Peach Belt Conference Tournament title and advanced to the second round of the NCAA Division II national tournament. Francis Marion finished the season ranked 22nd nationally.
FMU names 170 student-athletes to Swamp Fox Honor Roll
FLORENCE, S.C. — A record total of 170 student-athletes at Francis Marion University, who earned 3.0 or higher grade point average during the 2020 spring semester, have been named to the university's Swamp Fox Honor Roll.
Each academic year, approximately 240 students compete in intercollegiate athletics at Francis Marion. Again this semester, every sport (14 squads) and the cheerleading squad was represented on the honor roll.
Forty student-athletes, representing 10 different sports and cheerleading, posted perfect 4.0 GPAs for the semester: J.D. Baily (baseball), Tanner Epps (baseball), Noah Henderson (baseball), Evan Jackson (baseball), Austin Moody (baseball), Zaria Woods (women's basketball), Emma Driggers (women's cross country/track & field), Sarah Driggers (women's cross country/track & field), Angela Kasitz (women's cross country/track & field), London Richardson (women's track and field), John Burghardt (golf), Mark Goodall (golf), Casper Kennedy (golf), Justin Prozzi (golf), and Mitchell Vance (golf).
Also, Carlos Alonso Martinez (men's soccer), Ben Davison (men's soccer), David Galic (men's soccer), Gadiel Santiago (men's soccer), Sidney Warden (men's soccer), Alvaro Zamora (men's soccer), Anna Capra (women's soccer), Sierra Cartano (women's soccer), Carli Gauthier (women's soccer), Rachael Hennenkamp (women's soccer), Brooke Kennedy (women's soccer), Kailey Varney (women's soccer), Jordan Carlson (softball), Taylor Lutian (softball), Ashtyn Patterson (softball), Liberty Schultz (softball), Fredrika Regner (women's tennis), Eva Zannier (women's tennis), Alyssa Hansen (volleyball), Finn Millians (volleyball), Lily Walton (volleyball), Alexis Watts (volleyball), Madeline Winning (volleyball), Mallory Baxley (cheerleading), and Elizabeth Cox (cheerleading).