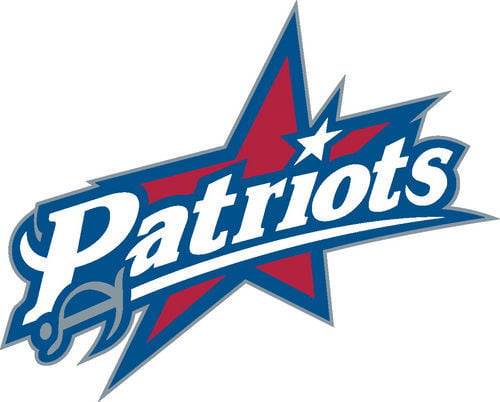 FLORENCE, S.C. — Francis Marion University men's basketball coach Gary Edwards has announced the addition of a pair of NCAA Division I transfers in point guard Kevin Holston (6-foot-1, 185 pounds) of Washington, D.C., and shooting guard Holden Pedparth (6-5, 215) of Rockville, Md.
Holston played his freshman year at Baltimore City Community College and then two seasons at NCAA Division I Alabama State University. At BCCC, he averaged 8.0 points, 2.9 rebounds and 2.6 assists per game while helping lead the Panthers to an 18-11 mark and the program's first appearance in the NJCAA Division I national tournament.
After transferring to Alabama State, he tallied 3.3 points and 2.5 assists per game in 2018-19 while starting 23 contests. He played in 29 games last season, making seven starts, and averaged 4.9 points and 1.5 assists per game. He shot 41 percent from the floor, including 40 percent from behind the three-point arc, and made 60 percent of his free throw attempts. He was third on the Hornets in steals with 22.
"Kevin fills a need that we had for a point guard who can distribute the ball," Edwards said. "He has good size and possesses collegiate experience, two other needs we had in the backcourt. He can also play defense, in addition to getting the ball where it needs to be, and he will provide maturity to our roster."
Redparth comes to FMU after playing the 2019-20 season at the University of North Alabama. He appeared in nine contests last season.
As a sophomore, he garnered first-team NJCAA All-America honors after averaging 18.8 points and 7.4 rebounds per game at Highland Community College. He drained 111 three-point baskets and shot a school-record 88.4 percent at the charity stripe while helping the Scotties to a 26-9 mark (most wins in more than 50 seasons) and the program's second-ever berth in the NJCAA Division II national tournament.
He was selected to play in the 2018 NJCAA Coaches Association All-Star Game where he registered 13 points and five rebounds, and earned the Leon Spencer Sportsmanship Award.
He played his freshman year at Monroe Community College, averaging 9.4 ppg and 4.5 rpg with more assists than turnovers.
"Holden is a former junior college All-American that is looking for a new beginning," Edwards said. "A proven scorer, he is acquainted with Kevin and that should provide some backcourt chemistry. He also adds collegiate experience to our roster. If he can replicate his numbers from several years ago, he will make an immediate impact in the Peach Belt Conference."
Coker volleyball announces 2020 schedule
HARTSVILLE, S.C. — The Coker University volleyball team has released its 2020 schedule for its second season under coach Travis Nead on Tuesday.
The Cobras open the season against Wingate in South Atlantic Conference play on Sept. 8, before traveling to USC Aiken for two matches on Sept. 12. The Cobras are then on the road for three straight matches at Lenoir-Rhyne (Sept. 18), Mars Hill (Sept. 19) and Francis Marion (Sept. 22) before returning home for Homecoming weekend to host Catawba (Sept. 25) and Queens (N.C.) (Sept. 26).
The regular season wraps up on the road at Catawba (Nov. 13) and at Queens (N.C.) on Nov. 14.