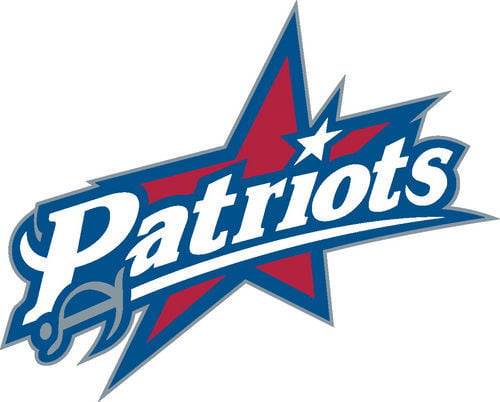 FLORENCE, S.C. — Francis Marion University women's tennis coach Garth Thomson has announced the signings Camryn Cassetori of Plains, Pa.; Viktoria Leth of Gothenburg, Sweden, and Nargiza Yakhyaeva of Dushanbe, Tajikistan.
Cassetori is a product of Pennsylvania Leadership Charter School (PALCS) and Holy Redeemer High School. A three-time All-Conference selection, she won the 2018 District II 2A doubles championship, while reaching the semifinals in singles play. She was the first district/state qualifier in school history, and she earned team most valuable player recognition on three occasions.
Yakhyaeva is a graduate of Lyceum for Gifted Students.
"Camyrn will add much-needed depth to our squad," Thomson said. "She had success in Pennsylvania both on the tennis court and in the classroom. She has been committed the last year to improving her tennis game and thus earning a spot to play in our top six. Her coach has told me how hard she has worked on her game and that she will be a wonderful addition to the FMU program.
"Nargiza and Viktoria should both play at the top of the lineup, as both ranked highly in their countries. Former Patriot All-American Dilshod Sharifi recommended Nargiza and has told me only good things about her and her tennis game. Viktoria should also strengthen the top of our lineup. She is a quality person, a good student, and has had strong junior tennis results."
Francis Marion lost four seniors off last season's squad that finished its abbreviated season 7-4.
Coker women's basketball adds four transfers
HARTSVILLE, S.C. — Coker University women's basketball coach Shannon Johnson announced the addition of four transfers to the program in Valicia Demeritte, Alivia Koenig, Ahlea Myers and Je'Nya Wilder.
Demeritte comes to Coker from Florida State College at Jacksonville. As a freshman, she averaged 7.0 points, 3.0 rebounds and 1.0 assists per game. As a sophomore, she contributed 8.0 points, 4.0 rebounds and 2.0 assists per game.
She was also a Mid-Florida Conference Second Team All-Conference selection.
"Valicia is a very athletic player and will play numerous positions," said Johnson. "She's a leaper and will be able to rebound with great success. She's a smart defender and her quickness will allow her to guard multiple players."
Koenig comes to Hartsville from Urbana University. As a freshman, she appeared in 20 games and averaged 16 points, 12 rebounds, eight assists and one steal.
Koenig scored over 1,300 points and drained 249 three-pointers during her career for the Bluffton High School Pirates. She earned All-Northwest Conference First Team honors all four years and was tabbed the conference's Player of the Year as a senior while averaging 12.8 points per game to lead the Pirates to a co-NWC title.
"Alivia is a quick and scrappy player," said Johnson. "She will bring us depth at the point guard position. She will stretch the floor with her three-point shooting range. She's very crafty and energetic on defense."
Myers comes to Coker from Charleston Southern University. As a freshman, she earned Big South Freshman of the Week honors on Dec. 3, 2018, after a career-best 16 points at Georgia.
She was a three-sport athlete at Hammond High School, where she led her team to the 2018 state title while also being named the 3A Player of the Year. She is also the school's most recent 1,000-point scorer. For her high school career, she averaged 14.3 ppg, 4.8 rpg, 3.4 apg and 2.9 spg.
"Ahlea is a true point guard with the ability to score in many different ways," said Johnson. "Her ball-handling skill will create opportunities for herself and others. She's a hard-nosed defender and will help us push the tempo on offense."
Wilder comes to Hartsville from Indian River State College, where she earned the Pioneer Pride MVP Award and also earned First Team All-Conference honors a season ago.
Wilder went to IRSC from Central High School where she averaged 12.0 ppg, 7.1 rpg, 1.6 apg and 2.1 spg. She was named the team's MVP in 2016-17 and 2017-18. She was voted the team's top defensive player, and also garnered a First Team All-Region selection in 2017-18.