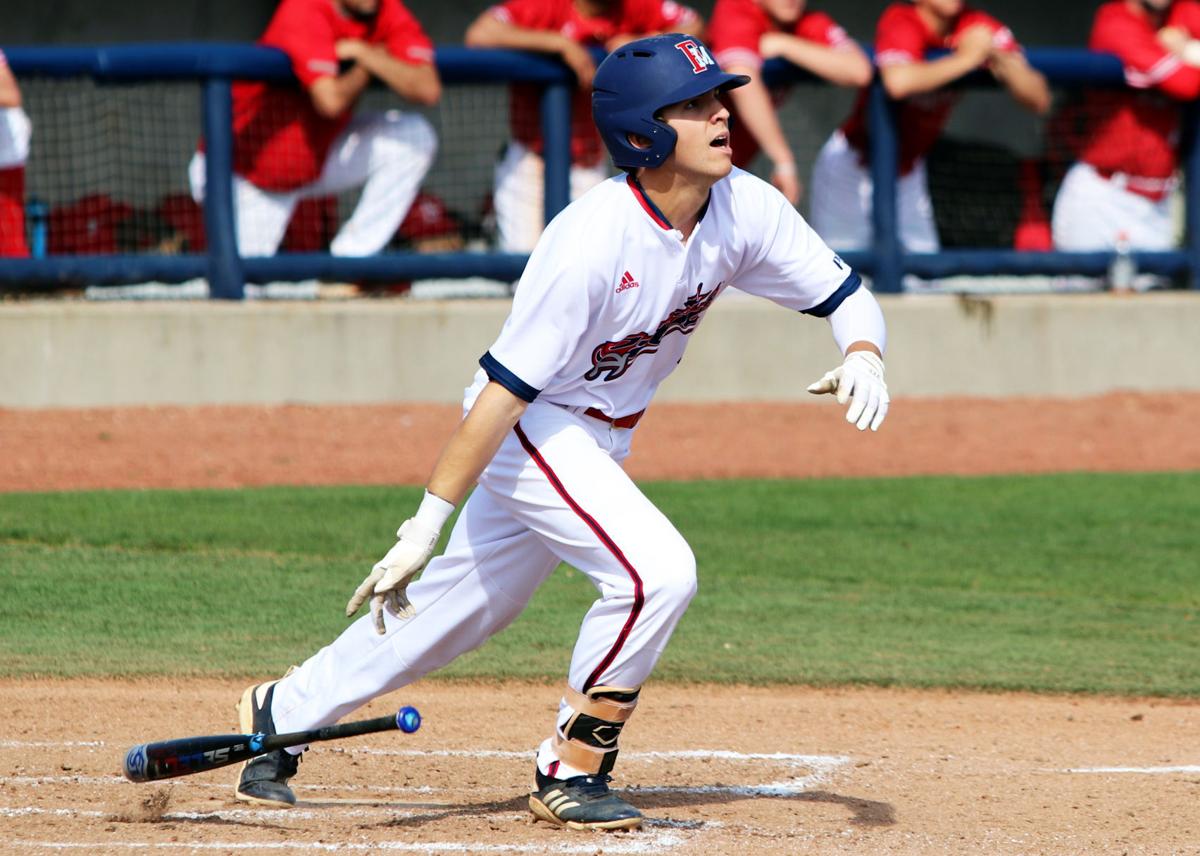 FLORENCE, S.C. — Will Hardee is keeping busy these days, and luckily for him, most of his work still occurs on or around a baseball diamond.
That didn't seem like much of a possibility at one point after the COVID-19 pandemic not only cut short his sophomore year at Francis Marion University, but took away his summer gig when the Florence RedWolves announced they would not field a team this season.
Fortunately, opportunity knocked — and wound up knocking twice.
Hardee received a call from Stephen Dill, the Florence Blue coach of the junior independent baseball team, asking if he'd be interested in assisting him this season on the bench.
It was an opportunity Hardee, the former SFHS and Florence Post 1 standout, couldn't pass up.
"I was all for helping him out," Hardee said. "I enjoy being out there with the current South Florence baseball players — just kind of giving back to them like they gave to me. I really enjoy it."
Coaching hasn't been at the forefront of Hardee's mind while he's still in the midst of his playing career, but he did know that it would likely be a part of his future.
"I've coached their travel ball team before, but never like a junior team that was trying to win a state championship," he said. "I've always wanted to coach; I know I want to coach after I get out of college and all of that, but I'm excited to be able to start now."
So far, the biggest difference has been accepting the fact that he has much less control over what happens during games from the dugout than he does on the field, Hardee said.
"I can't do anything about the way they play the game," he said. "I can try to teach them the best way to play it, but it's not like I can go out there and hit for them and throw for them. So, I'm just getting used to trying to teach them what I know and communicate that as best I can."
It's a tough process at times, Hardee said, since he's known most of the players for several years now and he's only a few years older than most of the ones he coaches.
"We're getting there, and I hope we can continue going on like that," he said.
Coach Dill, who was a pitcher throughout his career, works a lot with Florence Blue's staff while Hardee's big focus has been on the hitters and fielders, he said.
His role there has also opened his eyes to a few things he's been able to take on the field the past few weekends in his other summer job — playing baseball for the Gamecock Summer League.
Former Post 1 teammate Zay Paul asked Hardee if he'd be interested in joining the area league, and he was more than happy to get a few swings in since the junior league plays during the week.
"I hit mostly, but I actually threw two innings a few weeks ago," Hardee said. "I had a good outing, but that was just for fun. I'm not getting back into pitching."
Getting some meaningful swings has been rewarding after having so much time off, he said, and he's even taken some of his own coaching advice into the batter's box.
"Just last week, we were talking about something I've always had a problem with," Hardee said of his tendency to hold his hands too high. "I was playing in a game last weekend and I actually caught myself doing it again. That was something that just blew my mind — I was trying to teach them not to do it and I'm still doing it.
"If I hadn't told them about it, I never would have caught myself doing it."