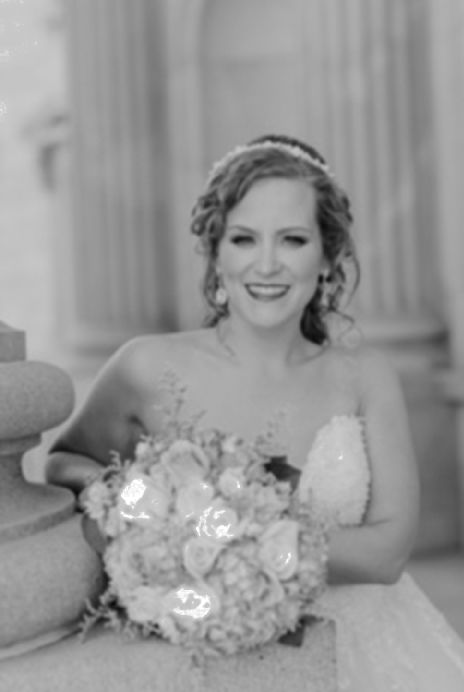 Margaret Hamer Floyd and Jordan Chandler Lesesne, both of Columbia were married Friday, June 26th at 5 o'clock in the afternoon. The ceremony was held at The Basilica of Saint Peter in Columbia with the Very Reverend Canon Gary S. Linksky, V.F. officiating. A reception followed at The River Road and Jasmine House and Gardens.
The bride is the daughter of Mrs. Betty G. Floyd and the late Mr. Robert Hamer Floyd of Marion, S.C. She is the granddaughter of the late Mr. Laurens Wilson Floyd of Dillon and Mrs. Anne Floyd of Pawleys Island and the late Mrs. Margaret Hamer Floyd and the late Mr. and Mrs. Thomas Gunn, Sr. Margaret is the great-granddaughter of the late Mr. and Mrs. Brown McCallum Hamer (Louise Haynesworth) of Hamer.
The groom is the son of Mrs. Karen Mead Lesesne of Columbia and Mr. Richard Allen Lesesne of Florence. He is the grandson of the late Mr. and Mrs. Harold Mead and Mr. and Mrs. Charlie Windham.
The bride was escorted by her brother, Robert. Maid of honor was Elizabeth Floyd, sister of the bride. Bridesmaids were Brittany Page, L.A. Mendoza-Walthall, Jillian Geraghty, McKenzie Skinner and Kaitlyn Skinner. Special wedding coordinator was Mrs. Rion Skinner. Brad Campbell served as best man. Groomsmen were Robert Floyd, Rick Lesesne, Brandon Derrick, John Kearse and Glen Skinner.