Hosting an open-air movie night is a great way to spend your time with your loved ones. This guide will help you create the perfect atmosphere and set the mood for your night. Some backyard cinema essentials include:
This screen offers a simple connection and fast assembly, helping you save on time. This outdoor projector screen is lightweight and portable, making it easy to store and travel with. The high-quality polyester and spandex material that makes up the screen will provide you with sharp and high-resolution images.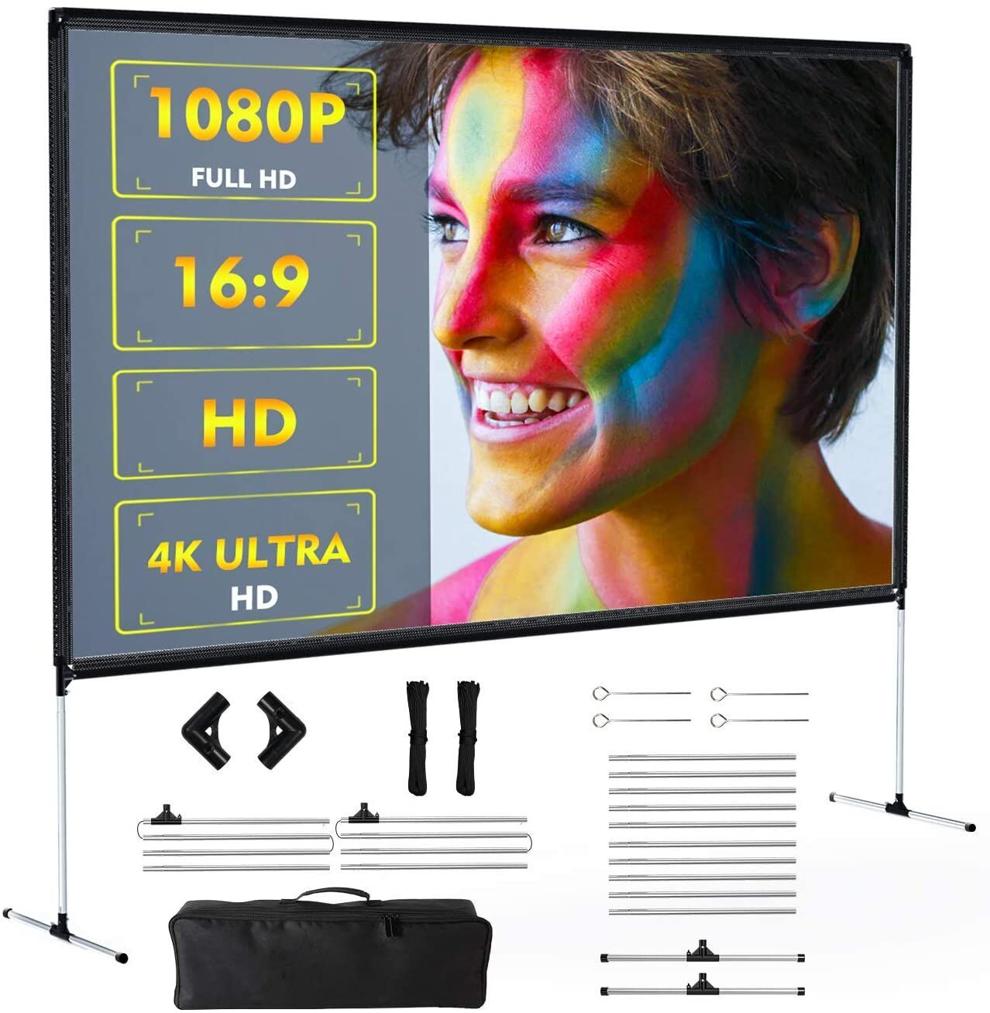 This projector only takes about two minutes to set up, helping you save on time. The brightness is impressive, and the color saturation is perfect, making it clear to see details.
The best thing about this system is that you have the main speaker that can be run on its own and a secondary sub-speaker that is fantastic if you have the cinema outside. In addition, the speakers are lighted, which is perfect for the evenings.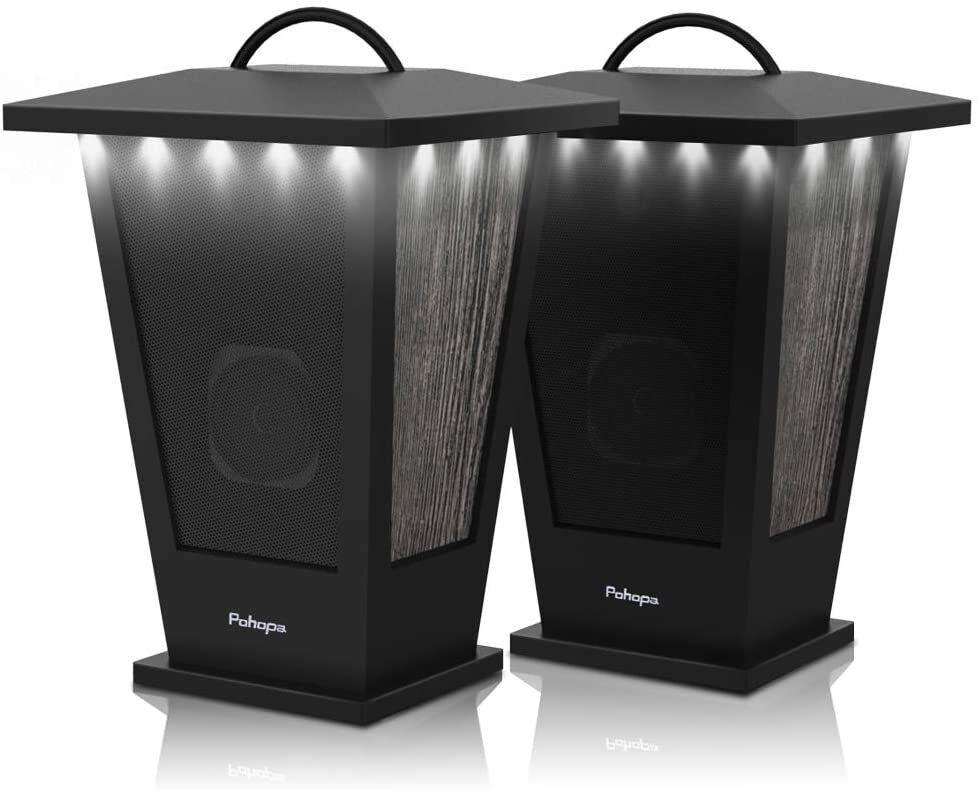 You can sit up straight or lounge back in these chairs. There is a headrest that you can adjust to feel more comfortable. There are also adjustment dials on the side that you can use to lock in the position in which the chair is set; that way, you will not keep on bouncing around.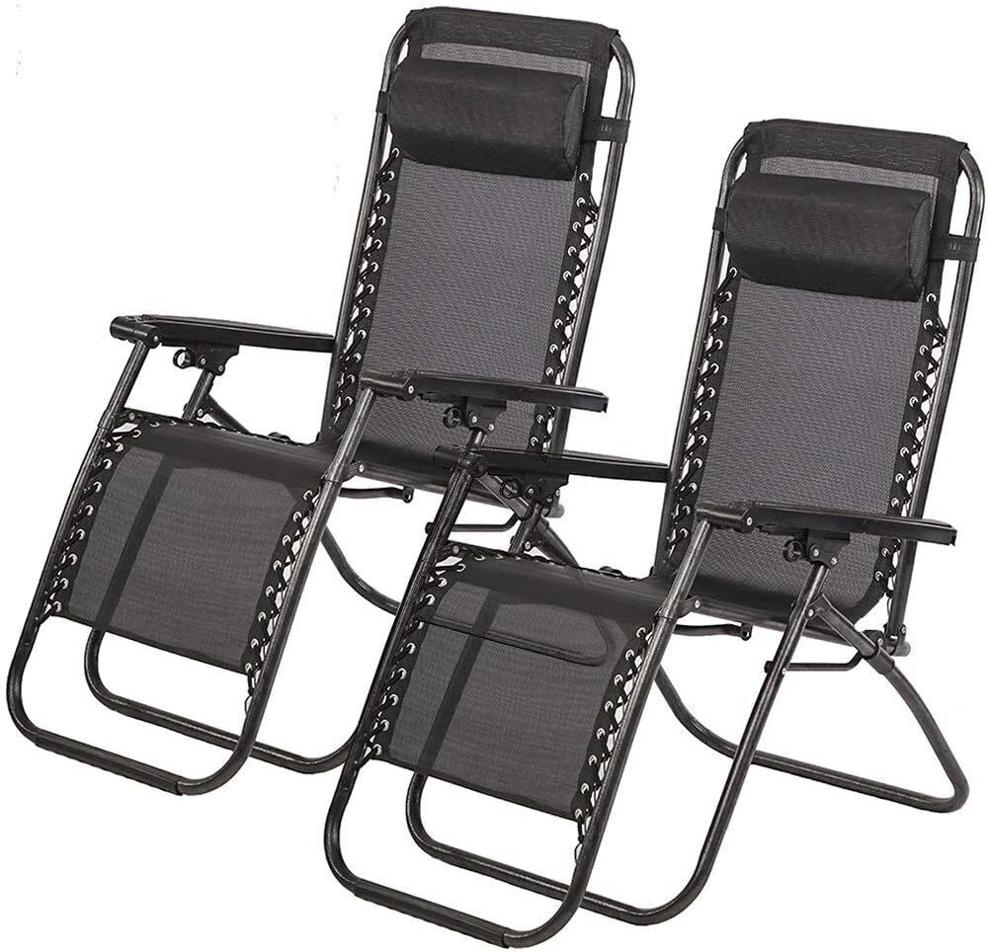 This 10 Gallon side table is a must-have accessory for outdoor events. The table pulls up and locks in. Once you put ice in the base, you can store your drinks and be sure that they will remain cool for a long time. This table has plenty of storage, meaning it can hold up a lot of ice and drinks.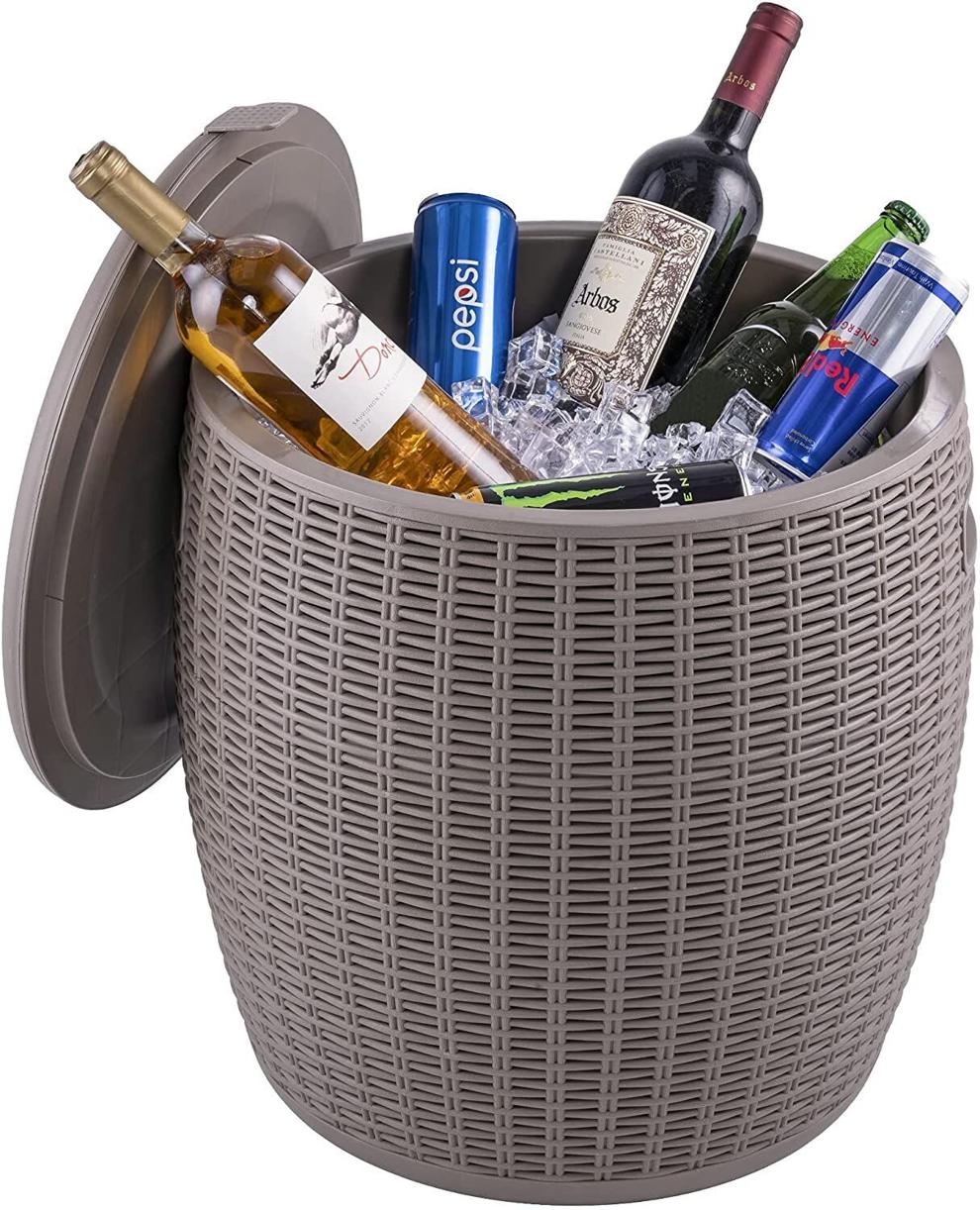 This blanket is extra stylish with a plaid design that never goes out of fashion: It is striking and will help set the tone of your backyard cinema. This blanket is extremely durable made with polyester cording. The material is machine washable, which is a bonus for removing dirt or stains.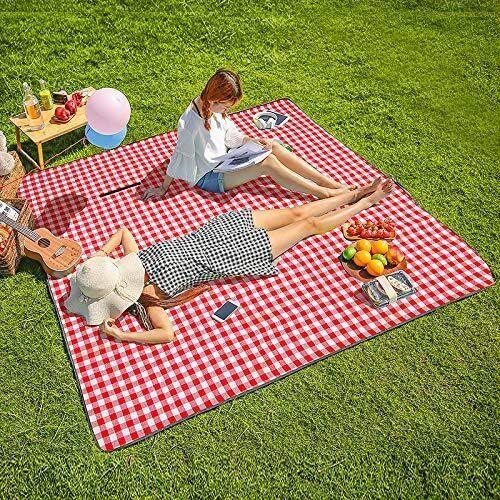 This machine allows you to make popcorn for the whole family since it can pop up 12 cups of popcorn per batch. It is easy to use since all you need to do is preheat for three minutes, measure out your kernels, and pour them into the top of the popcorn popper. The swirling airflow in the chamber ensures that there are fewer unpopped kernels.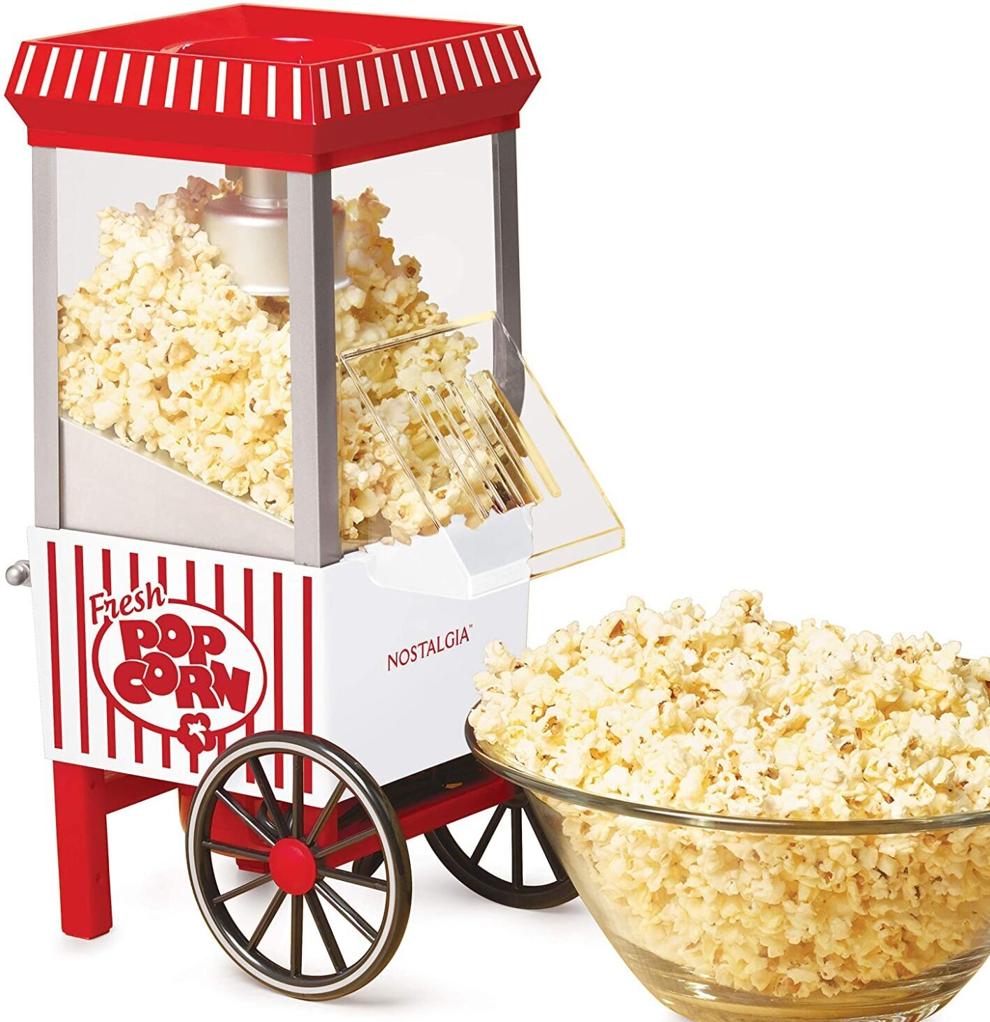 This machine is safe and easy to use. All you need to do is preheat for about three minutes and put a scoop of cotton candy sugar into the extractor head. You do not have to wait for long because the whole candy-making procedure only takes minutes.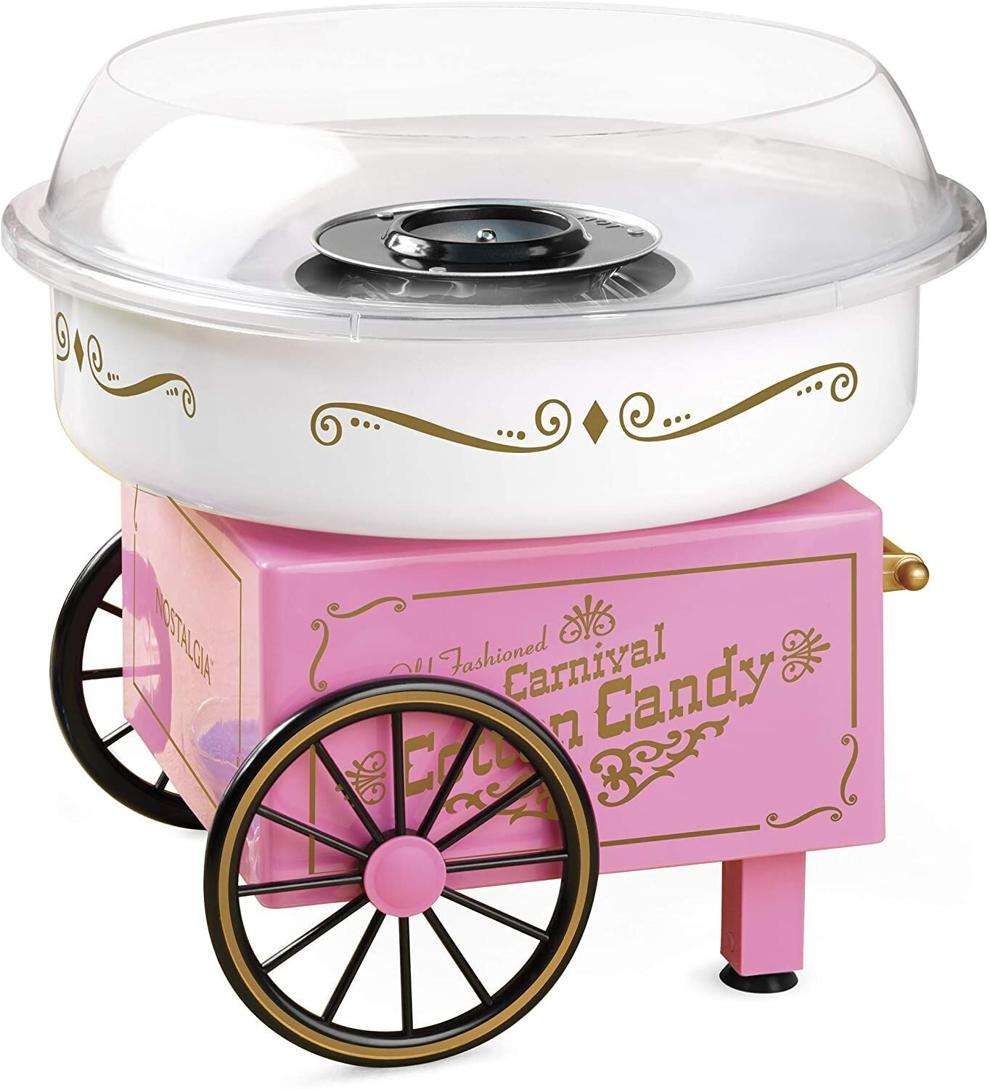 You can cook up to a 12-inch pizza in only minutes. The oven comes with a thirty-minute timer that lets you know when your food is ready. The adjustable heat control allows you to set temperatures to your taste.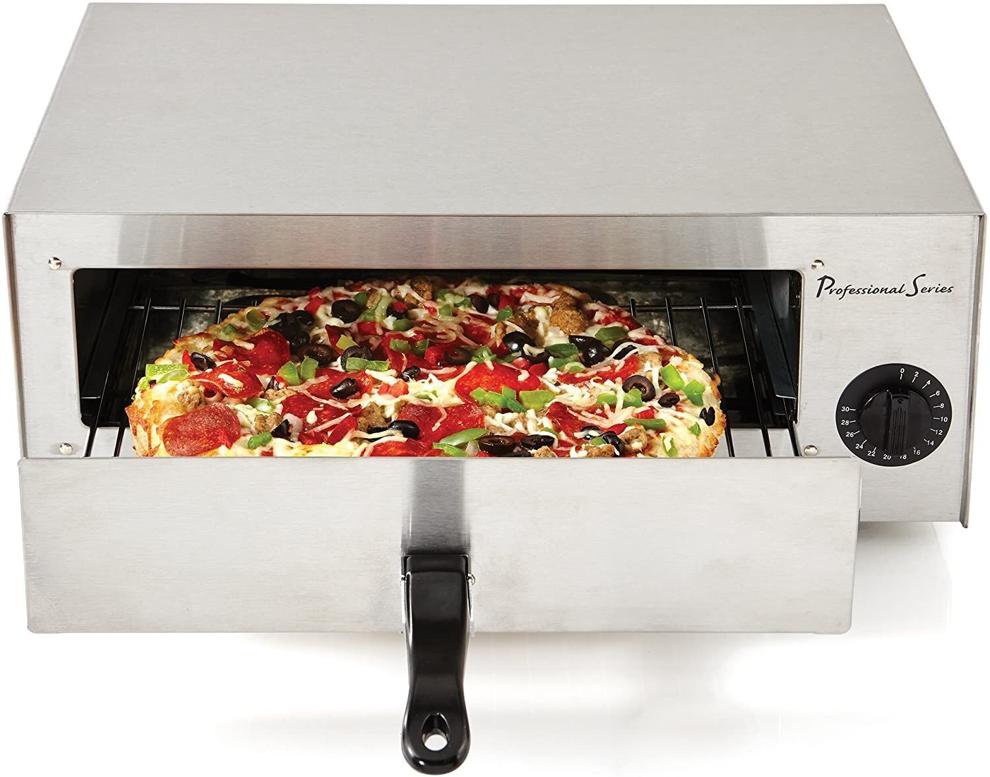 An indoor/outdoor home theatre kit with a SilverScreen technology for high-contrast projections, Savi HD Projector delivers fantastic 1080p presentations, Savi Sound Speakers with adjustable Tripod Stands and a Wi-Fi enabled Streaming Device is what you need to host a backyard cinema event.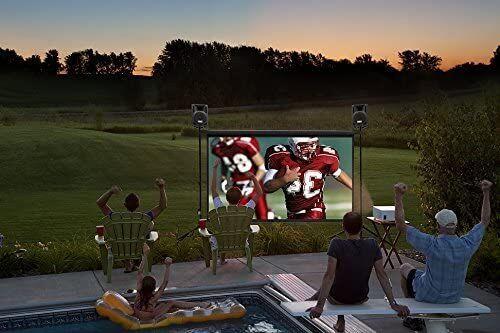 Get the above products to make your backyard cinema events memorable and fun.
We hope you enjoy the products we recommend. We may receive a commission if you purchase a product mentioned in this article.