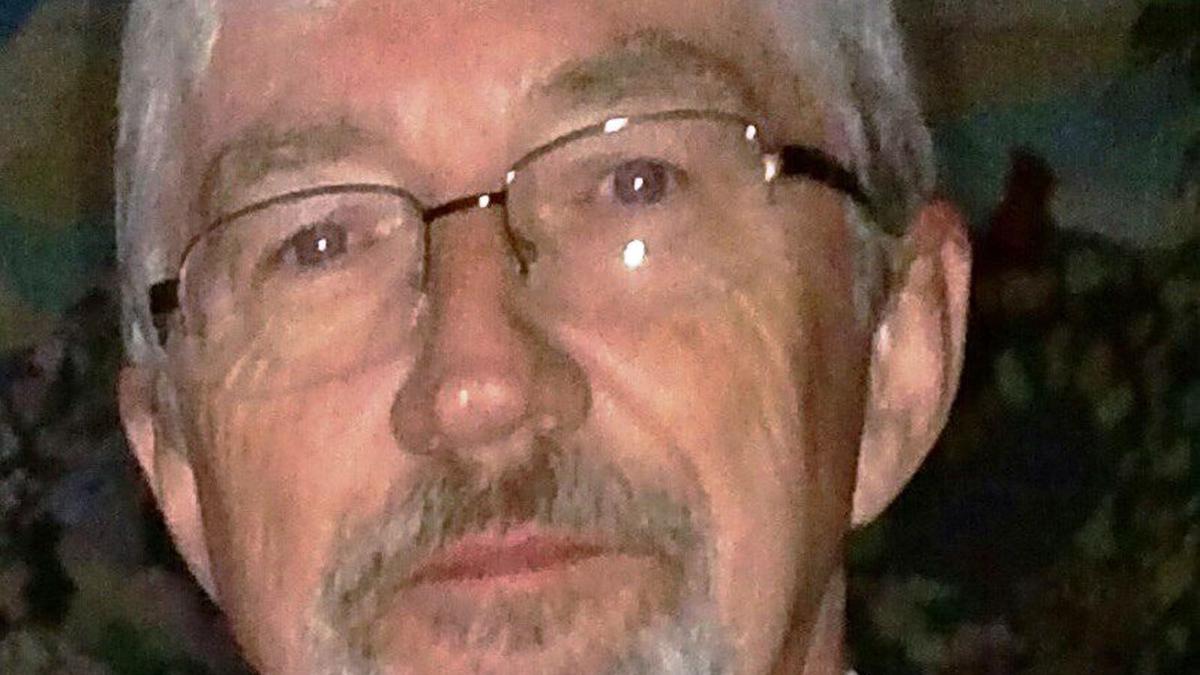 March is a busy month filled with birthdays, springtime and several special days: holidays/solemnities; Lenten fish fries; daylight savings time, beginning on the 14th; St. Patrick's Day on the 17th, the Solemnity of St. Joseph on the 19th; The Solemnity of The Annunciation of the Lord on the 25th; Palm Sunday on the 28th; and Holy Week begins.
Today, I would like to engage in a Solemnity that some people are not too familiar with: the Solemnity of St. Joseph.
As you recall, St. Joseph was the husband of the Virgin Mary and the adoptive father of Jesus. We have all seen the depictions of Baby Jesus with his mother Mary and Joseph. We know that the angel instructed Joseph to take Mary as his wife shortly after she became pregnant by the Holy Spirit. We know that the angel instructed Joseph to take his family out of Israel to Egypt.
We also know that Jesus left his family and went to the temple by himself at the age of 10 or 12, and when his mother and Joseph found him, Mary told him that she and his father (Joseph) were worried about him.
That is the key. That is what I am writing about today. And, this day of St. Joseph is observed in the Catholic Church, the Lutheran Church and the Anglican Church on March 19th.
On Dec. 8, 2020, Pope Francis announced to the world a "Year of Saint Joseph," in honor of the 150th anniversary of the saint's proclamation as Patron of the Universal Church. The pope has brought about this special year so that "every member of the faithful, following his example, can strengthen their life of faith daily in the complete fulfillment of God's will."
By making this proclamation, the Pope hopes that all of us will get to know St. Joseph in more detail. Pope Francis says, "Each of us can discover in Joseph — the man who goes unnoticed, a daily, discreet and hidden presence — an intercessor, a support and a guide in times of trouble."
The pope goes on to say, "St. Joseph reminds us that those who appear hidden or in the shadows can play an incomparable role in the history of salvation."
The pope reflected, in his apostolic letter, on the fatherly attributes of St. Joseph, describing him as beloved, obedient, creatively courageous and accepting as well as tender and loving. The pope also wants everyone to know that Joseph was a working father, an experienced carpenter.
Over the years, the church has given St. Joseph the title, "A guardian of the mystery of God." Joseph has been named the "Guardian of the Redeemer." The papal message is very clear. It means the manly virtues and way of life of the second greatest saint of all time makes Joseph a perfect model of service and faith to Jesus and His Church for all of us.
The Diocese of Charleston's Father Stan Smolenski, a Baptistine canonical hermit and director of the Shrine of Our Lady of South Carolina, Our Lady and Mother of Joyful Hope in Kingstree, has dedicated much studying and writing about St. Joseph.
Father Stan says, "We can understand St. Joseph's role in today's society by appreciating the contribution he made to the sacred humanity of Christ, and thus, to the mystery of the Incarnation. Studies show the urgency of the role of the father in the manly growth of boys. There is evidence of serious consequences when that is lacking. So, Joseph's responsibility was to support Jesus in developing a sound male identity according to natural law. Mary could give Jesus his physical body, but not his manly identity. That had to come through St. Joseph."
I have a dear Italian friend who would always tell me that for Italians, St. Joseph's Day was much more important than St. Patrick's Day, in part because it was also Father's Day in Italy. For Italians, especially southern Italians and especially those from Sicily, this is a very revered holiday. Sicilians credit St. Joseph for saving them from a large-scale drought by praying to him for help. They asked him for his intercession and the rains came. Spring crops were spared, and the drought ended.
An interesting fact: In Italy, because this holiday is during Lent, the menu for a St. Joseph Day celebration is generally a meatless dinner. Foods containing bread crumbs, and a dish also known as "poor man's parmigiana" are consumed. Because Joseph was a carpenter, bread crumbs are eaten to resemble the sawdust left behind after a day's work in the carpenter's shop.
As I finish my writing, I want to introduce a Catholic organization that recognizes Joseph's importance and his duty as father to Jesus, namely, the Legion of Mary. In fact, they consider St. Joseph the First of their Legion Patrons. The Legion states that St. Joseph's caring was reliable and constant, vital and necessary, and possessed of parental intimacy. Joseph is second in influence with Jesus, only to Mary. We need to remember not only was Joseph the father of Jesus but he was also a faithful disciple of Jesus.
As Pope John Paul II said, St. Joseph is "the Just Man."
Bob Cox is a deacon at St. Ann Catholic Church in Florence. Contact him and other board members at fvboard@florencenews.com.
Bob Cox is a deacon at St. Ann Catholic Church in Florence. Contact him and other board members at fvboard@florencenews.com.