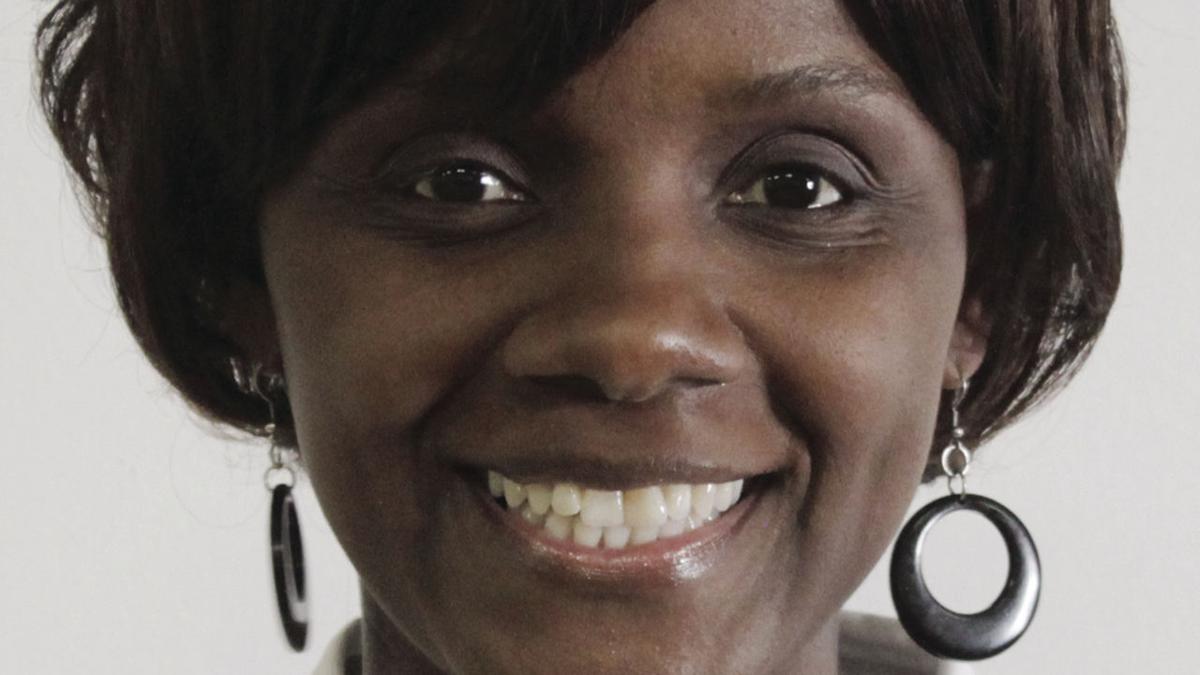 Wow! As I reflected upon what this column would be about, I was quickly reminded of the significance of this weekend in my own life.
Four years ago today, I received that dreadful news no one wants to hear. Some of you have been reading my columns since then, so you know what I am referring to. Today is the day my dear Michael, my husband, my soulmate, my companion and best friend, died suddenly of a severe heart attack. I can't believe it's been four years, because in so many ways, it still feels like yesterday.
In addition, Monday will mark the one-year anniversary of the day my baby brother's life was taken in a senseless act of violence.
My husband and my baby brother were the two most important men in my life, so these are heavy burdens to bear, but if I were to be transparent, I am still carrying them.
I still carry the sense of pain, confusion and emptiness associated with the loss of my husband. There is a void that will never be filled.
I carry the sense of anger, hurt, frustration and disappointment of losing my baby brother, who was very much a part of me in every sense of the words.
And, yes, along with all of those emotions, I also carry my faith. I am still standing because of my faith!
We often hear people talk about faith, but I wonder how many of us really have faith. I mean, what is faith anyway?
The Bible defines faith as "the substance of things hoped for, the evidence of things not seen"(Hebrews 11:1 KJV). Merriam Webster defines faith as "allegiance to duty or a person." My pastor defines faith as "acting like it is so, even when it isn't so, that it might be so."
But I define faith as an acronym that simply means, "For all I trust Him."
During the passing of my husband and my brother, I believe were it not for my faith, I would have crumbled. I remember when my husband died, people said, "She has to be in denial, because she's doing too well. … She's too calm … She's too joyful. … She's not crying enough. …"
But all of that was by their standards. I was simply walking in faith.
Although I continue to carry many emotions associated with losing my loved ones, my faith remains intact. Faith plays a major role in my life, and whether you know it, it plays a major role in yours as well.
You see, when I think of faith, I think of it as an attitude or a mindset. I think of it as belief in something or someone greater than you or me, who can do what nobody else can do.
With that in mind, let me ask you to ponder this thought: Where is your faith?
People like to say, "He will never put more on you than you can bear," but I have not read that. My Bible tells me that there is nothing too hard for God and that I can cast all of my cares upon Him, because he cares for me and He will sustain me (1 Pet 5:7; Psalm 55:22). God's desire is that we trust Him to help us to carry our heavy loads.
We are living – and some are dying – as we endure the trials and tribulations of a nation that is not at rest. We are experiencing a "test of our faith" in the face of COVID-19, police brutality, senseless acts of violence and racial inequality. We are losing loved ones, jobs and our self-worth. We are operating in fear of the unknown. We are in an election year, and many people have already decided that they will not exercise their right to vote. Why? Because there is a lack of faith. We don't trust in man, and we don't trust in God. Cast your vote and trust that God's will is going to be done!
It does not have to be that way. In the midst of all of that is happening in the world, there is a God who is concerned about each of us, and this is the time to tap into that God. May I encourage you this weekend as I reflect upon my own challenges? These past four years have not been easy, but I have walked by faith! You, too, might be carrying burdens, but you don't have to do it alone. Take your eyes off of the pain, discomfort, uncertainty and trials of this life and put your eyes on God. This is a scary time, but fear not, you are not alone. Have an attitude of faith. Decide today that, "For ALL I Trust Him," and I promise you that He will go beyond all that you can ask or think!
You've got to have F.A.I.T.H!
Michelle M. Law-Gordon is the pastor of Open Door Baptist Church and a lifelong member of New Ebenezer Baptist Church in Florence. She is a member of the Morning News' Faith & Values Advisory Board. Contact her and other board members at fvboard@florencenews.
Be the first to know
Get local news delivered to your inbox!