The following article is an associate of Okanjo, an affiliate marketing agency that helps us monetize our content. Products sold through the links in the article below allow us to receive compensation and keep producing great content. 
---
With fall around the corner, temperatures cooling, and leaves starting to turn our favorite colors of orange, it is time to open up our closets, push our summer clothes aside, and dust off the jackets banished to the back of our wardrobes. 
We are now in October and we can clearly see the changing in seasons. There are more leaves on the ground, the morning air is feeling a bit more crisp, and our local retailers are already starting to pull out the Halloween decorations. 
If you live in a place that experiences all four seasons, you know that as the year progresses your wardrobe takes on a seasonal shuffle. Graphic tees are traded in for long sleeves and we often find ourselves both too hot and too cold as we make that awkward transition from summer to fall. With a drop in temperature we tend to put on more layers, but too many layers or a bulky sweater during this time of year just feels uncomfortable. Being that we are now in the fall season, it is a good time for one of those light jackets.
Assessing your autumn attire might lead you to realize that your jackets are looking worn or you might be missing something from your weekly rotation. Perhaps it is time to get that rain jacket that you tried on three different times last year but left the store with. Or maybe shirt jackets have been catching your eye lately. Whatever the style may be, there are a lot of options on the men's jacket market and to make that search a bit easier we have pulled together 10 jacket choices that will get you excited for the cooler weather. Save that winter coat for December and throw on a jacket this fall.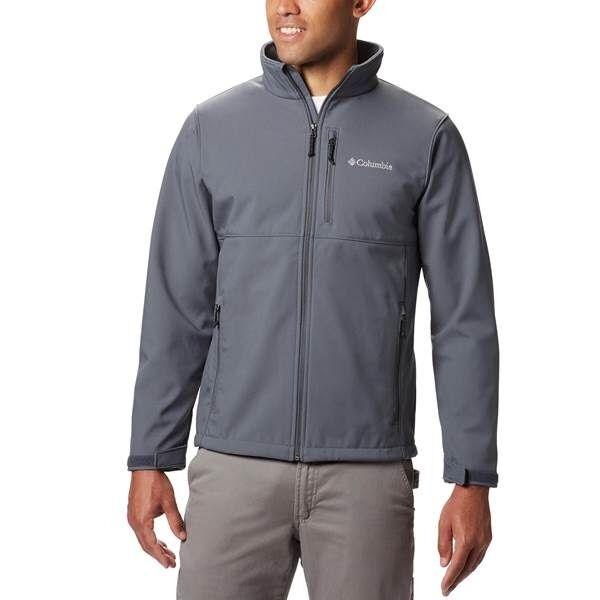 This softshell jacket maintains the same toughness as an everyday work jacket while incorporating a sleek and fashionable style. The Ascender Softshell Jacket is a functional jacket that can be worn with layers underneath and over the jacket itself without discomfort or bulkiness.
water/wind resistant
front zipper closure with abrasion resistant chin guard
modern classic fit 
A waterproof, yet breathable, rain jacket designed with front flap zipper flap protection and armpit vents to help rid of excess heat. While best suited for rainy days, The North Face Venture Rain Jacket's sleek look and design will make it easy for you to wear it on a daily basis.
water/wind resistant
armpit ventilation
adjustable cuffs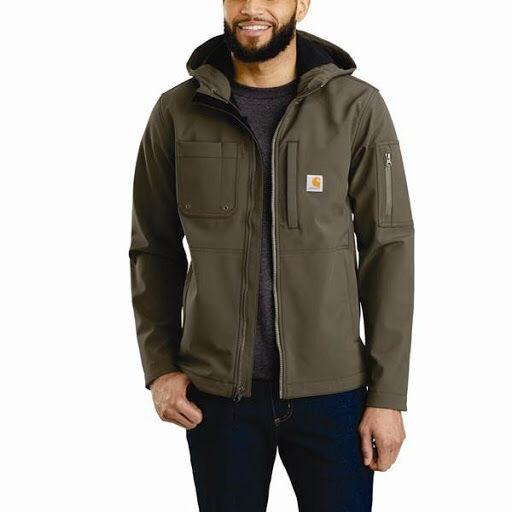 An extremely durable and stylish jacket that can easily be layered both over and under. The Carhartt Men's Rough Cut Hooded Jacket is perfect for regions that have a bit more rain and are a bit cooler. This tough jacket is made with interior grid-textured fleece attached to the exterior stretch fabric for easy mobility and insulated warmth.
wind/water resistant
stretch technology
zipper closures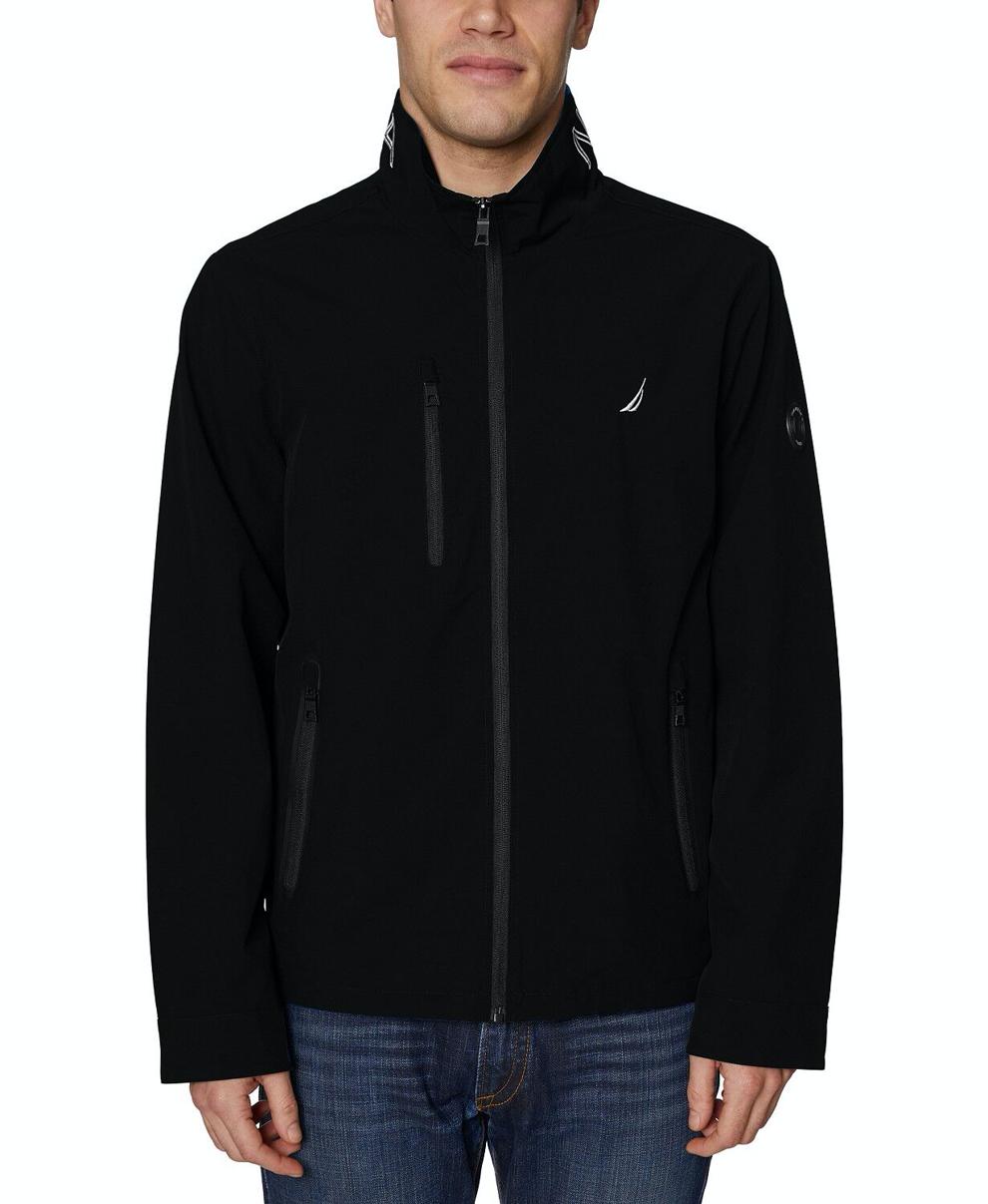 An incredibly light jacket that will not only protect your body but will stretch with it as well. The traditional design of Nautica's Stretch Performance Windbreaker makes it easy to wear in both professional and casual settings. This type of jacket is great for a brisk morning or those windy evenings.
lightweight
water/wind resistant
stretch fabric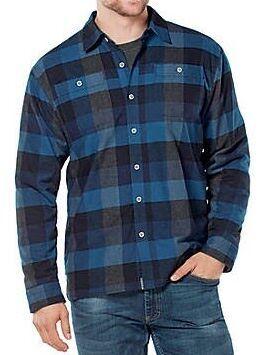 For this coming fall, if your regional weather permits, a simple flannel shirt jacket is a popular option for men. Flannel shirts are perfect for the autumn season; year-in and year-out flannels tend to trend during the crisp season of fall. The Flannel Shirt Jacket is produced with an internal micro-fleece to help keep you warm while minimizing bulk and keeping its fit.
lightweight
micro-fleece lining
under $100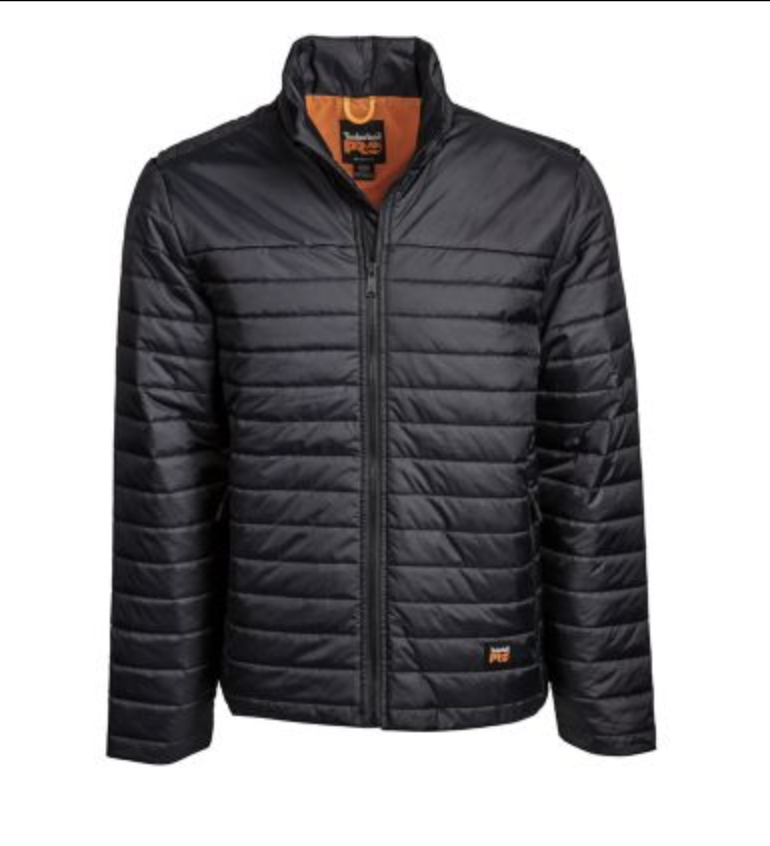 An insulated jacket designed for both the office and the construction site. Timberland's Baluster Insulated Jacket incorporates a quilted nylon lining that will keep you warm while the rugged exterior cotton canvas will keep you protected. An extremely versatile jacket that will not only look good but last as well.
water resistant
sturdy front zipper closure
adjustable sleeves and bottom hem snap closures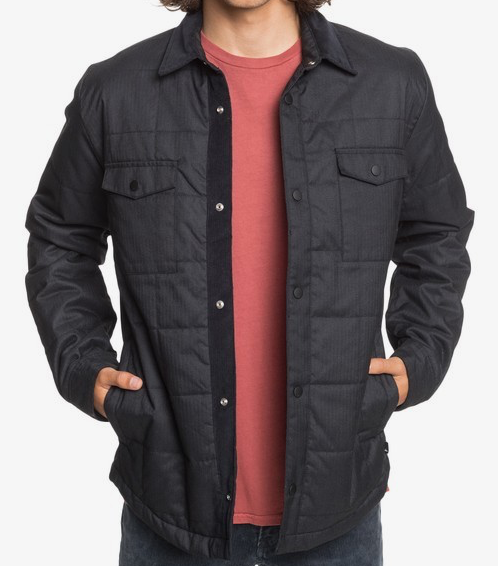 A quilted overshirt can be quite handy once the temperature outside begins to fall. The lightweight and insulated design will allow you to easily take it off and store it if the temperature rises or zip it up and put on another layer without it feeling bulky or uncomfortable. The Quicksilver Quilted Overshirt is perfect for those somewhat cool, somewhat warm, days in between summer and fall.
overshirt fit
water resistant finish
snap buttons
Denim jackets are fall classics. The ASOS Denim Jacket will not only keep you warm but it will also warrant compliments from your coworkers and peers. A lightweight denim jacket that can easily come off and be packed away. The lightweight denim design will not weigh you down and will keep you from overheating.
lightweight
functional pockets
under $75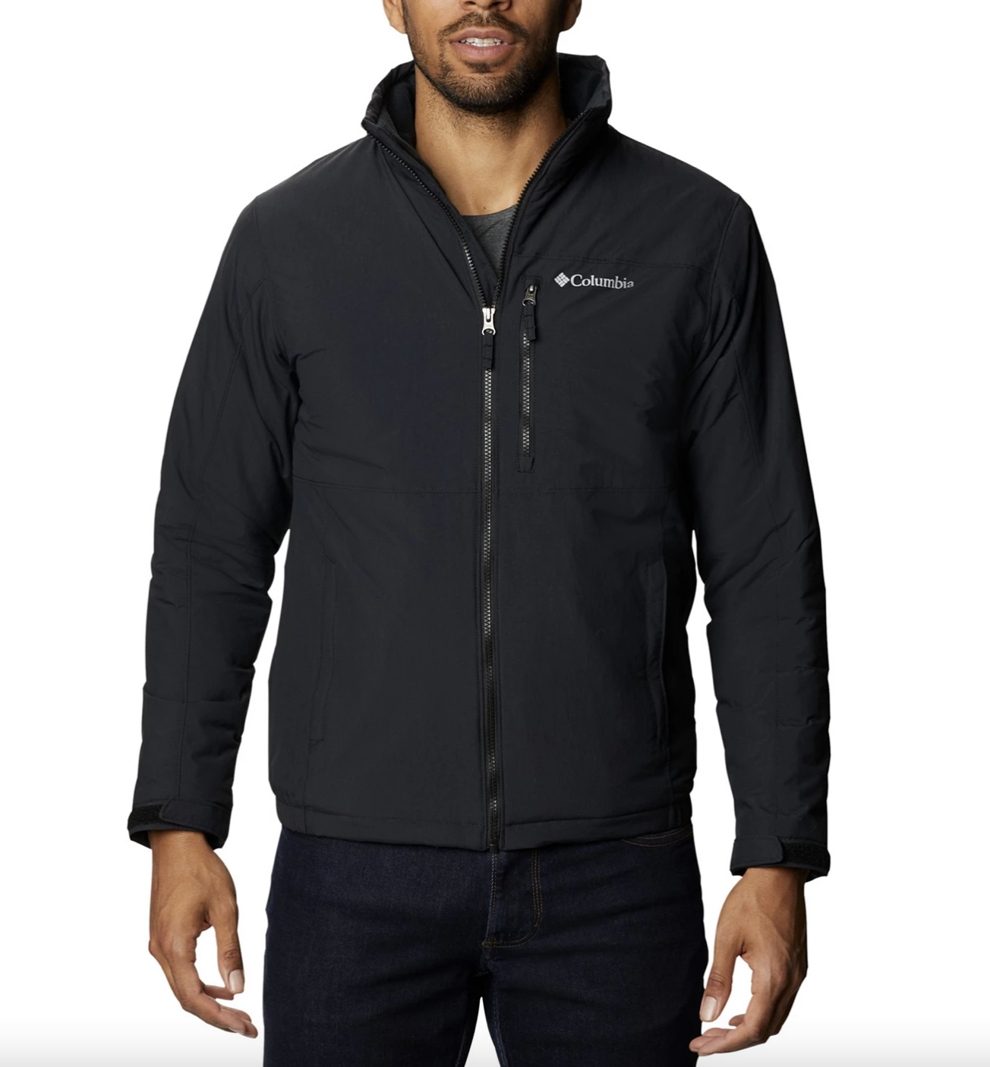 The utility jacket by Columbia is a crowd favorite. This jacket incorporates style, functionality, and durability all in one lightweight jacket. The lightweight design of Columbia's Utility Jacket allows for easy storage if you decide to take it off throughout the day or a comfortable fit if you decide to put on a few more layers. The four flap pockets on the front face of the jacket allow for easy storage of essentials and a hands-free capability.
lightweight
water resistant
100% polyester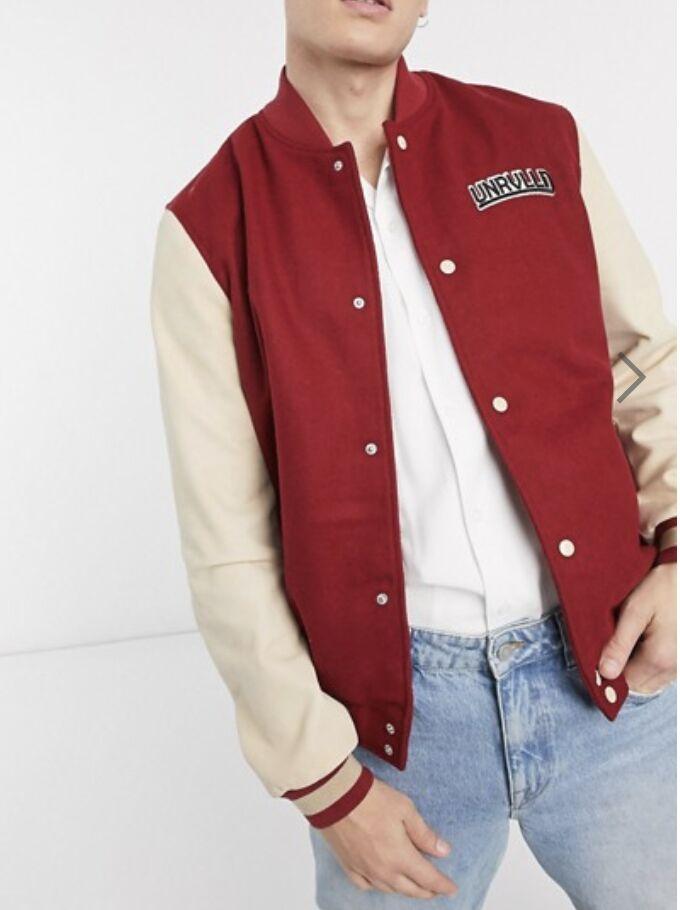 A highly fashionable "throwback" jacket for the fall. The varsity jacket utilizes the form of a bomber jacket while incorporating its own sense of style and flair. The tan leather sleeves and matte red polyester body of the ASOS Varsity Bomber Jacket will keep you warm and maintain the flash in your wardrobe rotation.
100% polyester body / 100% leather sleeves
true to fit
logo embroidery