Apple unveiled four new iPhones, a new Apple Watch and new iPads on Tuesday during a virtual media event held from California.
The new smartphones -- the iPhone 13 mini, the iPhone 13, the iPhone 13 Pro and iPhone 13 Pro Max -- don't include any groundbreaking design changes or features, at least compared to last year's 5G announcement. There was no portless iPhone and no under-display touch ID. Neither was there Apple's once classic line: "one more thing."
Instead, the event marked a return to basics for Apple, with predictable improvements that included better cameras, longer-lasting battery and faster processing on its devices. Still, there were some pleasant new additions, including a jaw dropping storage option for the Pro models and a new Portrait mode for shooting videos. And, contrary to some rumors, Apple made upgrades without raising the base price of its various models.
The stakes were high for Apple heading into the event. The iPhone continues to be a major revenue driver for the company and remains central to its ecosystem of products. The event also comes amid some uncertainty: A US judge ruled last week that Apple can no longer prohibit app developers from directing users to payment options outside the App Store. The company is facing antitrust scrutiny from regulators in the US and abroad. And Apple recently confronted weeks of controversy for its approach to combating child exploitation.
On Tuesday, Apple attempted to move past that. Here's a closer look at what was announced:
iPhone 13 Pro and iPhone 13 Pro Max
The higher-end iPhone Pro line was arguably the highlight of Apple's event, at least among the iPhones. The 6.1-inch iPhone 13 Pro and 6.7-inch iPhone 13 Pro Max feature Apple's new, powerful A15 Bionic chip, which Apple said is the "fastest CPU in any smartphone." It will give the iPhone improved machine learning capabilities, such as real-time video analysis and the ability to analyze text in photo.
The Pro devices pack a five-core CPU with 50% faster graphics -- an upgrade that will appeal to many gamers -- as well as a bright Super Retna XDR display with a faster refresh rate, an all-day battery life and an option for one terabyte of storage, doubling the prior maximum storage capacity.
The camera system got a solid refresh, too. It comes with a new 77 mm telephoto lens with 3 times optical zoom, as well as new wide and ultrawide cameras.
The Pro and Pro Max start at $999 and $1,099, respectively. (The iPhone Pro Max with one terabyte of storage costs $1,599.) The phones come in graphite, gold, silver and sierra blue. The entire new iPhone line will start shipping on Friday, September 24.
iPhone 13 and iPhone 13 mini
The 6.1-inch iPhone 13 and 5.4-inch iPhone 13 mini come with the same A15 Bionic chip as the Pro line. It also has a dual-camera system, which is arranged diagonally, and features longer-lasting batteries. Apple said the iPhone 13 will last 2.5 hours longer than the iPhone 12 and the iPhone 13 mini will go 1.5 hours longer on a single charge.
Other updates include a more efficient display, a new 5G chip, and a tool called Cinematic Mode, which is like the popular Portrait mode feature but for videos.
The iPhone 13 mini will start at $699 for 128 GB (more storage for its base model than ever before) and the iPhone 13 will cost $799, starting with 128 GB. The smartphones come in five new colors: pink, blue, black, white and red.
iPad and iPad mini
In somewhat of a surprise, Apple showed off updates to its iPad and iPad mini line. Under the hood, the 10.2-inch iPad features a powerful A13 chip with 20% faster performance than the previous model. Apple says it's now 3 times faster than a Chromebook.
The updated iPad comes with a new 12MP ultrawide camera with Center Stage, which uses machine learning to adjust the front-facing camera during FaceTime video calls, and more accessory support that works with the first-generation Apple Pencil. It also supports a True Tone feature that adjusts the screen's color temperature to ambient lighting.
The 8.3-inch iPad mini now comes with smaller bezels, more rounded corners, upgraded cameras on the front and back, Apple's Liquid retina display, USB-C support, magnetic support for Apple Pencil, an updated speaker system, and new colors, such as pink and purple.
The full-size iPad costs $329 for 64GB storage -- double the storage that typically ships on an entry-level iPad. For schools, the device costs $299. Pre-orders start Tuesday and shipping begins next week. The iPad mini starts at $499.
Apple Watch Series 7
Apple unveiled the new Apple Watch Series 7, a slimmer device with a wider screen than its predecessor. The new watch has a display that is 20% larger than the Series 6. It can display 50% more text and also has a full keyboard that you can tap or swipe to type out text messages.
The Apple Watch Series 7 starts at $399 and will be available later this fall.
Get smart: 8 ways to boost your home's tech intelligence
Simplify cooking with a smart oven‌
This is one of our favorite new tech developments: smart gadgets that take the hassle out of cooking and deliver high-end meals at the perfect temperature.
A smart oven is a must because it combines the simplicity of an Instant Pot with a touchscreen interface, healthy recipes and heating technology that knows exactly when everything is ready. The game-changer here, however, is the versatility that smart ovens bring: They can handle fish, meat, pizza, veggies and breads — and produce incredible results. Make frozen meals and processed food a thing of the past.
Use a smart garage door opener‌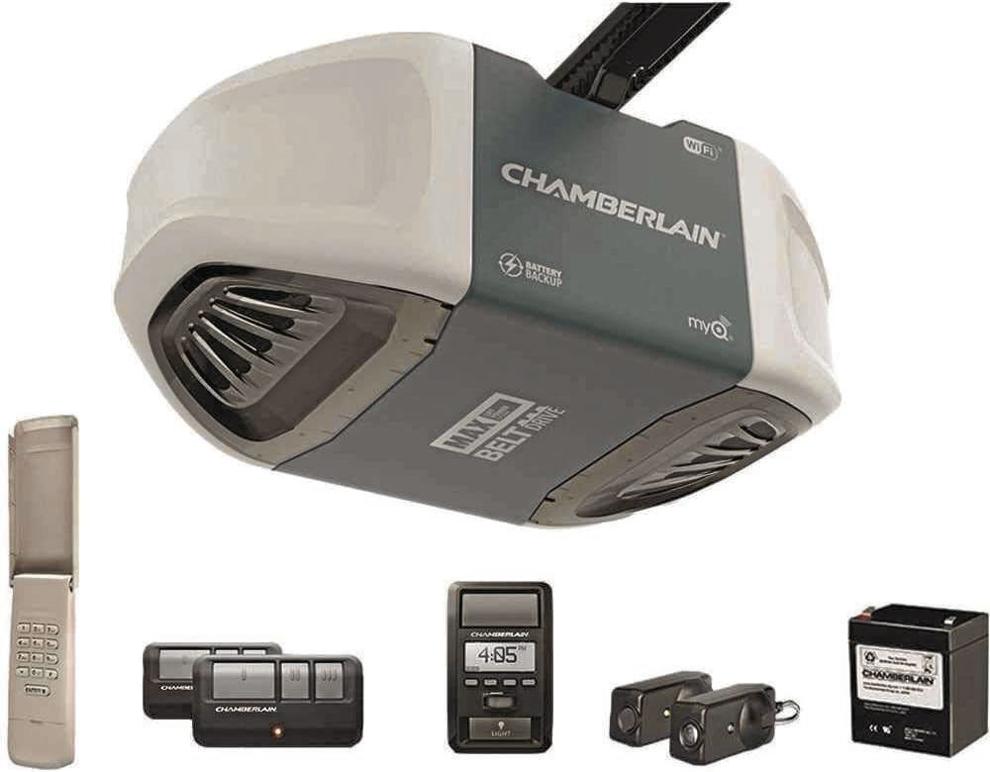 A smart garage door opener might not sound like a big deal, but there's nothing quite like the feeling of your garage door automatically opening up to greet you when you get home. Sure, the added security is nice: You can set your garage to automatically close if you accidentally leave it open, or even open it from your smartphone if you need to let someone in while you're away.
But the best part is seeing your garage open as you approach or watching it close behind you as you drive away. (Pro tip: Installing or replacing a garage door opener isn't exactly trivial, so we recommend working with a qualified contractor when upgrading.)
Upgrade to smart plugs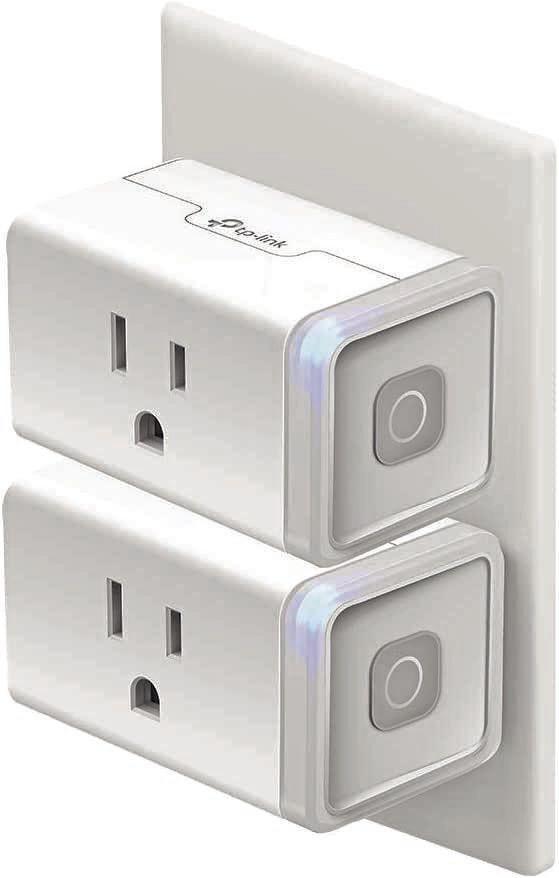 If you're interested in setting your lamps up with some smart lighting but you're not keen on smart light bulbs, you can use smart plugs and control your lighting from your phone or use voice commands with a digital assistant. Smart plugs are the perfect way to make sure your lamps are included in your lighting scenes, and they make it easy to set up voice-activated routines. Our favorite starter routine: setting it up so when you say, "Alexa, I'm home!" all of your lights turn on.
Get a robot vacuum‌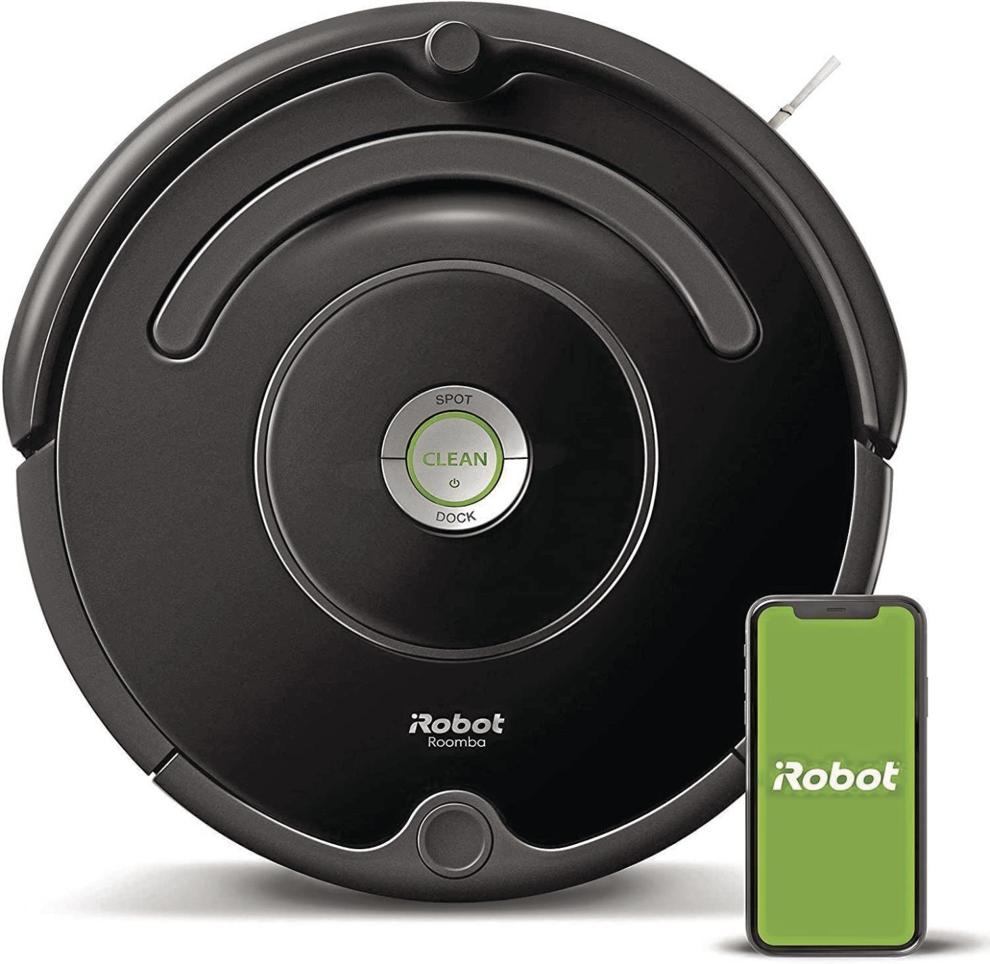 This one is a no-brainer: Smart vacuums are affordable and handle everything from mopping to animal hair on their own. There are dozens of different models available, many designed for specific use cases, so even if you've got an unusual layout or pets that shed a ton, there's a robot vacuum out there for you.
Stay organized with a kids' smart speaker‌
If you've got kids, consider getting them a kids' smart speaker. You can use it to help them manage their daily routines with alarms and reminders while supporting their learning with educational apps.
Kid-friendly smart speakers also come with built-in peace of mind: They include filters and parental controls, so you can curate their experience based on their age or needs. They're plenty of fun, too (yes, Alexa will fart if you ask) — but our favorite feature? They keep kids off screens.
Make life easier with a smart assistant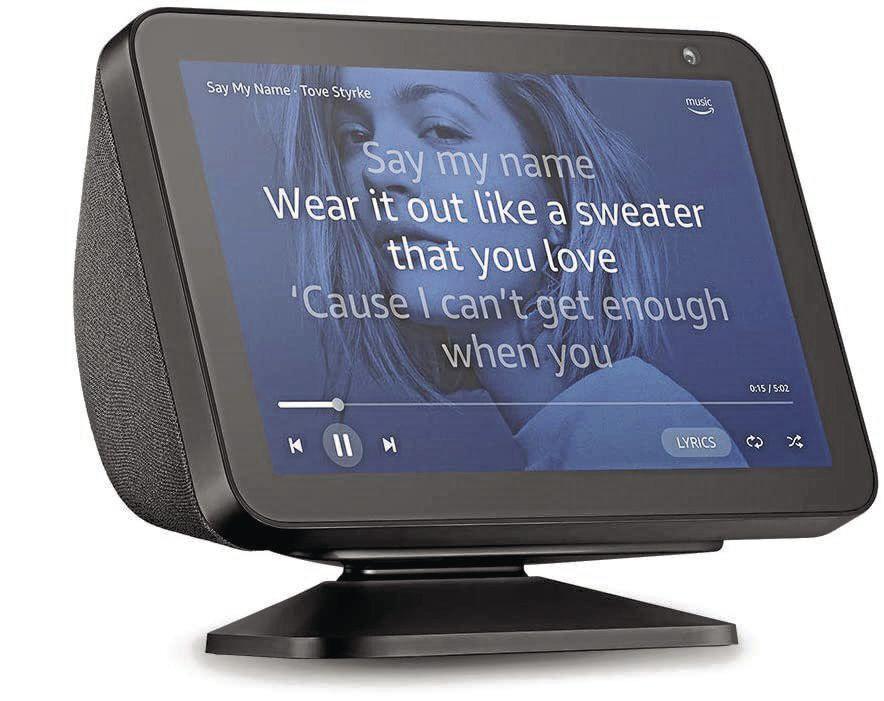 Smart speakers are great, but if you like to cook, or you need a dead-simple, hands-free way to have video calls with friends and family, you'll want to get one with a screen.
Smart assistants with screens take the experience a step further: You can ask for recipes and get step-by-step video cooking walkthroughs, or instantly chat with a loved one face-to-face. All you have to do is use a voice command to ask. Truth be told, our favorite thing about smart assistants is how they fit in anywhere: Most people use them in their kitchens or on their nightstands, but we wouldn't blame you if you wanted one in every room.
Close curtains from anywhere with a smart curtain motor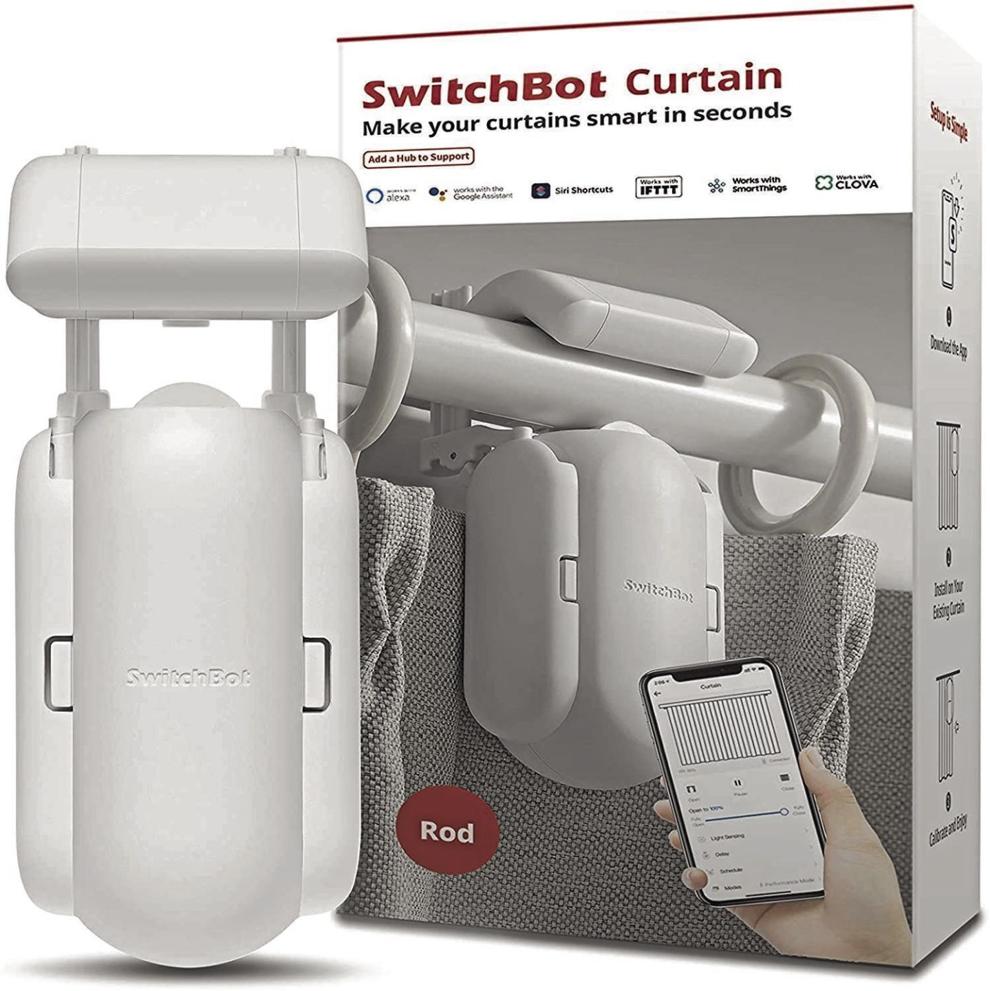 ‌While you can already buy motorized curtains, most are incredibly expensive, require their own remote controls and must be purchased with window coverings themselves. Now, smart curtain motors are changing everything: They're affordable, easy to set up from your smartphone and work with your existing curtains so you don't have to completely redecorate.
The smart tech on board is where it gets cool: For example, with the right smart assistant, you can create an automated routine to automatically close your curtains at sunset and open them at sunrise, which will likely save you money on heating and cooling bills.
Customize your lighting with color smart bulbs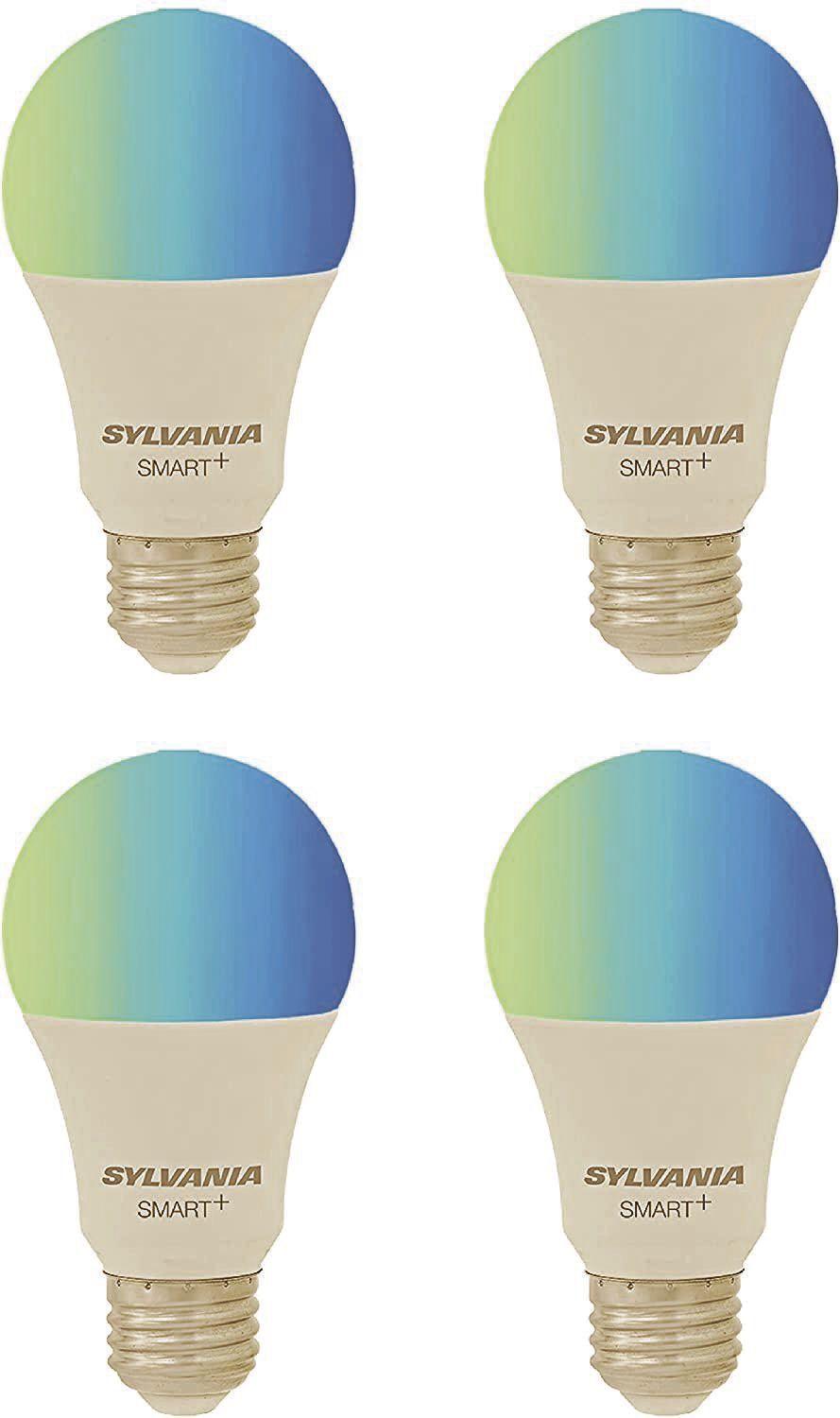 Smart bulbs that can change color are fun for everyone, no matter what age. You can use them to turn a room haunted-house red for Halloween or bring a party to life with active patterns that continually change. There's really no limit to the number of scenes you can create, and they're also perfect for scheduled routines.
Set your lights to cool, soothing tones, or use vibrant colors to change the look of a room entirely. Dial in new scenes from an app, or use a smart assistant to change the lights with voice commands. (Pro tip: If your WiFi network has a guest network, connect your smart home devices to that instead of your primary network so they don't interfere with web speeds to your more important devices.)
Jaime Vázquez is a writer for BestReviews. BestReviews is a product-review company with a singular mission: to help simplify your purchasing decisions and save you time and money.