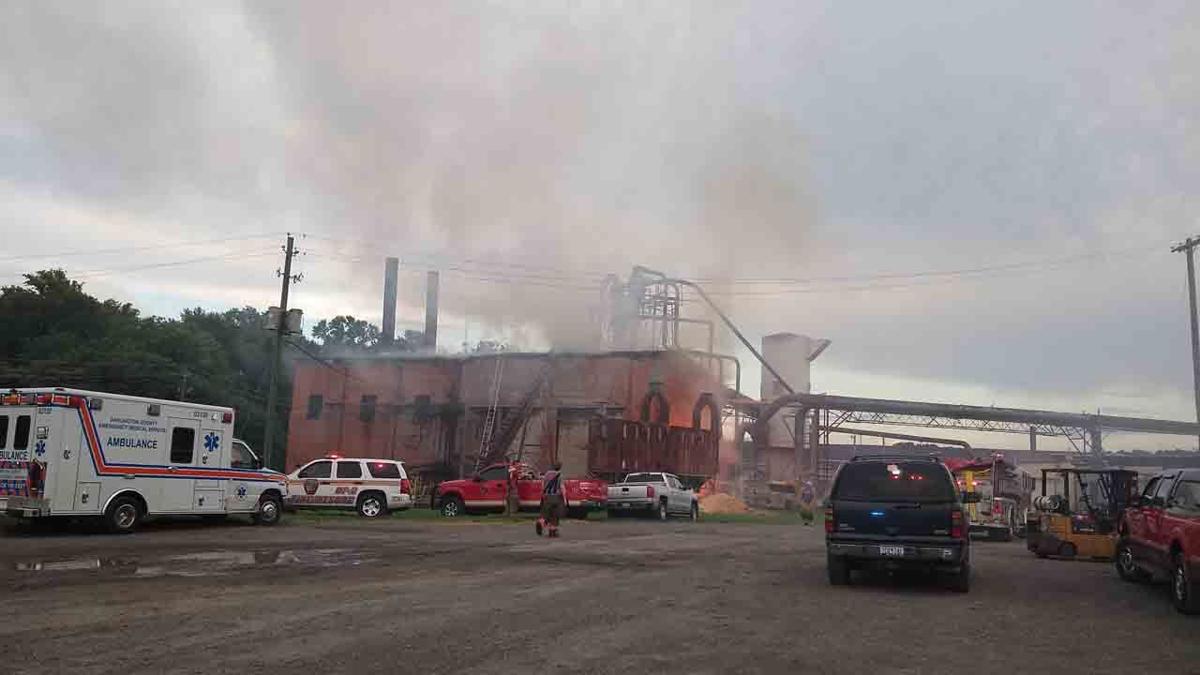 DARLINGTON, S.C. -- A fire in the fuel room for one of Darlington Veneer's two boilers Wednesday night kept Darlington and Darlington County firefighters busy.
No injuries have been reported.
The fire at a sawdust storage area at Darlington Veneer was reported anonymously at approximately 6:40 p.m. when the night watchman saw smoke, said plant manager Rich Smothers.
Darlington firefighters were quickly on the scene of the mill at the intersectin of Avenue A and and 4th Street and then joined by Palmetto Rural, Darlington County and Hartsville firefighters in mutual aid.
Smothers said that the fire had been contained to the saw dust room in the boiler plant and that mill workers were working with firefighters to get the sawdust out into the open where it could be wet down and extinguished.
The plant, which also has a natural gas fired boiler as well, had been burning saw dust today, Smothers said.
Darlington Fire Chief Pat Cavanaugh said firefighters could be on scene most of the night extracting and extinguishing sawdust.
Firefighters at the scene were supported by Fitness World and Bible Church, both of which sent water and sports drinks to firefighters.
Smothers said that one shift at the plant could be affected by the fire because of the fuel storage room is connected to the dust collection system in that area of the plant.