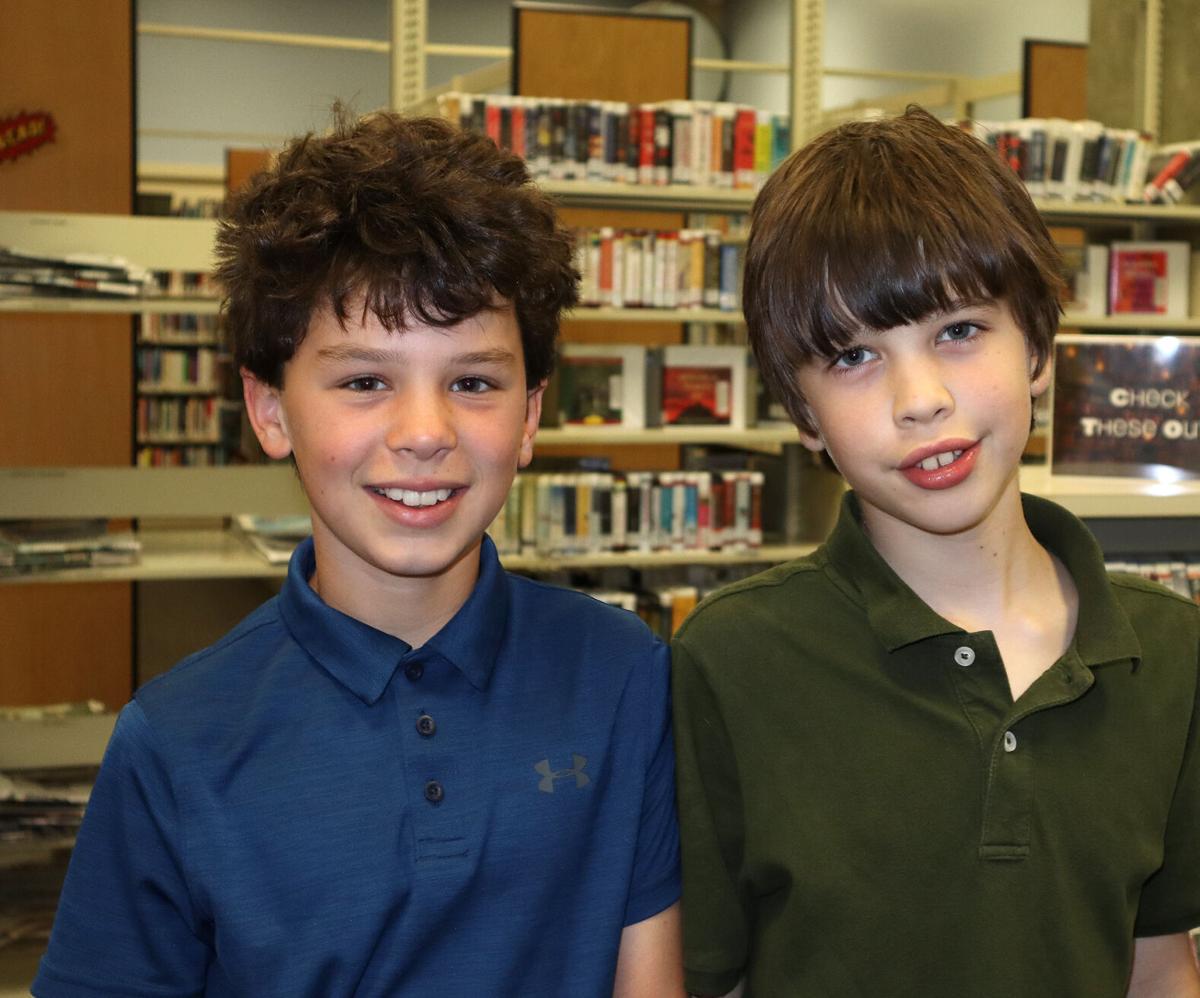 HARTSVILLES, S.C. — Two homeschooled fifth-graders have from Hartsville have won a national competition for their invention.
The young inventors Alex Ingram, 10, and William Dorsel, 11, are the elementary-level winners of the Thomas Edison Pitch Contest, sponsored by the Edison Innovation Foundation.
The two saw a hole in the pet accessories market and seized the opportunity to invent a pet accessory to fill that need, according to the contest website.
The students said the idea came about because one of them wanted a small pet.
They said GPS trackers exist for big pets like dogs and cats, but none exist for small pets like lizards or ferrets. They said these small pets can easily get lost in the house.
To keep the small pets from getting lost permanently, William and Alex invented a small animal tracker that will light up and make sounds, so that you can find them anywhere in the house, from under the dining room table to under a pile of clothes in your bedroom. Then they entered their invention in the Thomas Edison Pitch Contest where team Micro Makers (Alex and William), Pine Trees Academy, South Carolina (homeschooled) took first place in their age division.
The first step was to enter a video about their invention. From the videos, three finalists were chosen in each of the three levels of competition — elementary, middle and high school.
"We were one of them," William said. "The final was a Zoom."
Finalists were chosen from 205 teams representing 546 students from 24 states and four countries in the elementary, middle school and high school levels.
The awards were presented on May 19 during Zoom finals. It was the 11th year of hosting this competition, and the second year it was hosted digitally.
The fifth-graders pitched their invention ideas to an expert panel of judges consisting of education professionals, Edison experts, and technical/business experts to win 3D printers, science kits, and other fun prizes for their schools.
They had to answer questions from the judges after their presentation.
"Each judge could ask one question about the presentation," William said.
He said one of the questions was "What is your marketing plan?"
They said the contest was all about the pitch.
The students said they entered because it sounded like a fun thing to do.
"I was surprised that we got selected to be in the finals," William said.
"William came up with the idea," Alex said.
William said he looked online to see if anyone had invented his idea and no one had.
The Thomas Edison Pitch Contest was created in 2010 to showcase and encourage students, beginning in elementary school, to show innovation and entrepreneurship, according to its website. Students submit their ideas to win prizes and sharpen their persuasive skills.
Alex said they are already revamping their invention to make it more efficient.
Alex has invented a custom PCB current board to contain the wires. He had to learn a new software program for this, his mother said.
Alex said his favorite subject is engineering. William likes to read, but math is his favorite subject.
Alex is the son of Marty and Glenn Ingram, and William is the son of Whitney and Danny Dorsel.
"We are very proud of them," Marty Ingram said.