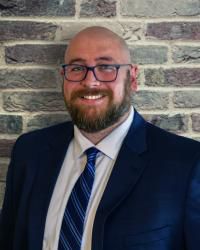 Serving is something that not everyone is called to do, but we are so thankful for the people here in Hartsville who do feel led to serve our residents and visitors alike.
The city of Hartsville is blessed to be filled with so many employees, volunteers and organizations that step up to make Hartsville the best small town with a big heart.
Serving the people of Hartsville does not always mean that you have to sign up to be a police officer or firefighter (although we are accepting applications for both).
Today, I want to talk to you about other ways that you can serve the city that maybe you haven't thought of. The city has boards, commissions and committees that serve as a connection between citizens and our city staff and elected officials. There are a total of nine boards, committees and commissions that are accepting applications.
This is a great way to directly get involved in the decisions that are made for the future of our city. You can apply for these on the city's website, hartsvillesc.gov. The application can be found under the Government tab.
In addition to getting involved in your city government, there are plenty of nonprofits in our area that are always looking for volunteers. The Greater Hartsville Chamber of Commerce has a list of nonprofits in our area listed on their website hartsvillechamber.org in the Member Directory tab. This is a great way to browse through the list to see what nonprofits in the area may best fit your interests.
Hartsville also is very fortunate to have a wide array of service organizations that are frequently serving our community in numerous capacities. We have well established civic clubs such as Rotary, Kiwanis, Lions and Pilot that are connected with other clubs across the state. There are other clubs that cater to groups or special interests, such as the Women's League of Hartsville, Hartsville Young Professionals and Toastmasters. This list does not even begin to name the organizations and churches across the city making a difference.
I invite you to get involved in some way by serving this city. Serving is the best way to make a difference in the Hartsville that you want to see for future generations. Together, we can all make a difference!
Daniel Moore is Hartsville's city manager.