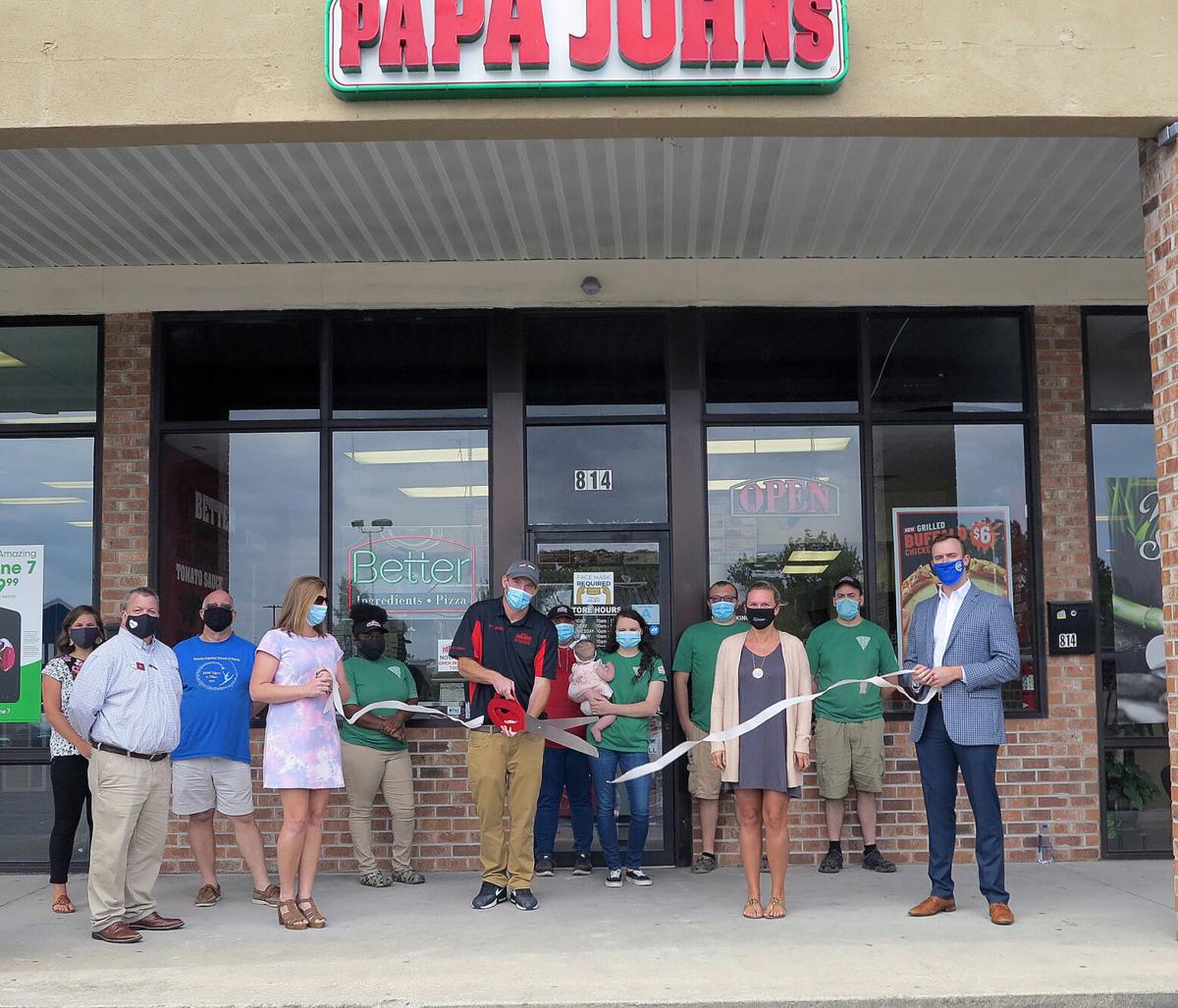 HARTSVILLE — Papa John's in Hartsville has reopened and celebrated with the Greater Hartsville Chamber of Commerce with a ribbon cutting on Sept. 16.
Chris Johnson said he bought the restaurant on June 3. It had been closed since Dec. 24, 2019. Johnson said he had some difficulty getting open because of the coronavirus pandemic but finally opened for business on Aug. 27.
Papa John's is strictly takeout and delivery.
Papa John's specializes in pizza and wings with several bread sides and desserts.
"Business has really been good," Johnson said.
This is his second Papa John's location. He opened his first one in July 2019 in Indian Land in Lancaster County.
Johnson and his wife, Karisa, live in Monroe, North Carolina. They have four children.
Johnson said he is 37 years old and has done a lot of things in his career but owning a pizza restaurant has been the most fun. He said it has allowed him to meet a lot of people.
"Before I bought my first store last year, I worked at corporate for Papa John's," Johnson said.
As a restauranteur, Johnson said, he was just able to give three people their first job. He said there is a lot of satisfaction in what he does.
Johnson said he is the general manager. He has 24 employees working at the Hartsville store, four managers — Shaquavia Davis, Thomas Horne, Weston McCracken and Teresa Jordan.
"We are happy to be where we are," Johnson said.
He said he is glad to be a member of the Greater Hartsville Chamber of Commerce and plans to become active in the community through Papa John's.
Hours are Monday through Thursday 10 a.m. to 11 p.m., Friday and Saturday, 10 a.m. to midnight and Sunday 11 a.m. to 11 p.m.
To place an order, call 843-309-3024.
Face masks are required for entering the establishment.
Papa John's is at 814 S. Fourth St. in Hartsville.
Be the first to know
Get local news delivered to your inbox!