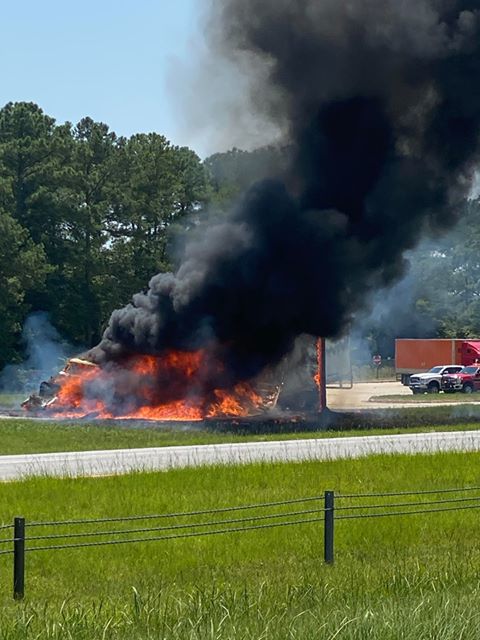 LAMAR, S.C. — A truck loaded with cardboard caught fire Sunday afternoon and burned at a truck parking area on Interstate 20 in Darlington County.
Darlington County firefighters responded about 1 p.m. to the fire at the eastbound truck parking lot at mile marker 129, near the Lamar Exit, on Interstate 20, said Molly Odom with the Darlington County emergency management.
Pictures from the scene indicate the truck, and its load, were a total loss.
Odom said there were no injuries reported as a result of the fire.
Firefighters from several Florence County agencies responded in mutual aid.
As of 4 p.m., Odom said, firefighters expected to be on site for a while longer as they continued to extinguish the fire.
Be the first to know
Get local news delivered to your inbox!