FLORENCE, S.C. – A Florence physician was arrested on Monday, Aug. 22, on charges of bank fraud and filing a false police report.
Lloyd Charles Miller Jr., a doctor employed with First Choice Healthcare in Florence, filed a report with the Florence Police Department stating that his bank account was compromised, according to Lt. Mike Brandt.
Miller, 62, alleged that a large sum of money was missing from his account, so he informed his bank of the of the loss and was refunded the money, according to Brandt. Brandt would not disclose the exact amount of money Miller claimed to have lost.
An investigation followed and detectives discovered that Miller had "made the transactions he had claimed were fraudulent."
Miller was arrested at 10:38 a.m. on Monday and released less than three hours later on personal recognizance bonds. Miller could not be reached for comment on this incident.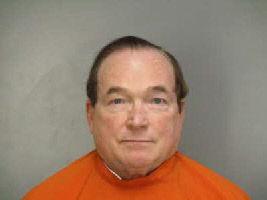 Locations
Be the first to know
Get local news delivered to your inbox!