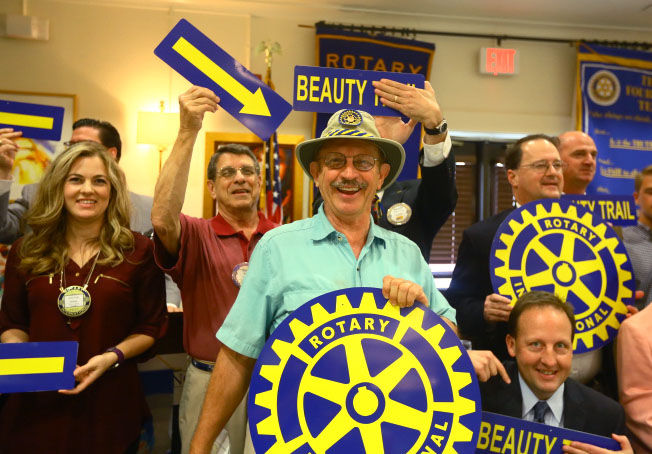 FLORENCE, S.C. – The Florence Rotary Club's Beauty Trail is getting a bit of a facelift before its opening on Sunday.
The club is ready to place more than 50 new signs along the 10-mile trail to welcome visitors as spring finally has arrived.
The trail features elegant homes and a variety of local plants and flowers. The trail is a showcase for local azaleas, yellow jessamine, dogwoods, wisteria and more.
Tommy Taylor, chairman of Rotary's Beauty Trail committee, said Hurricane Matthew hurt the trail last year, but things are back on track and the new signs will call attention to that fact.
"We had a lot of trees and plant life destroyed during the hurricane, and the collision of spring and winter last week killed a lot of flowers," Taylor said. "Looking at it now, most everything is in bloom. We invite everybody to enjoy the symphony of spring."
The trail is a 10-mile drive, or walk, through some of Florence's prettiest and most historic neighborhoods, and it has been open since 1940. Taylor said it's the only such Rotary Trail in the world.
"It's unique to Florence," he said. "We're excited about it, and we think everybody should check it out."
The trail will be open from Sunday through April 30. it is free to walk, drive, jog or bike.
Maps of the trail and accompanying CDs are available at Pee Dee Tourism, the Welcome Center in Dillon, the Florence Convention and Visitor's Bureau, the Florence County Museum, the Greater Florence Chamber of Commerce and he Taylor Garden and Gift Shop.
Be the first to know
Get local news delivered to your inbox!