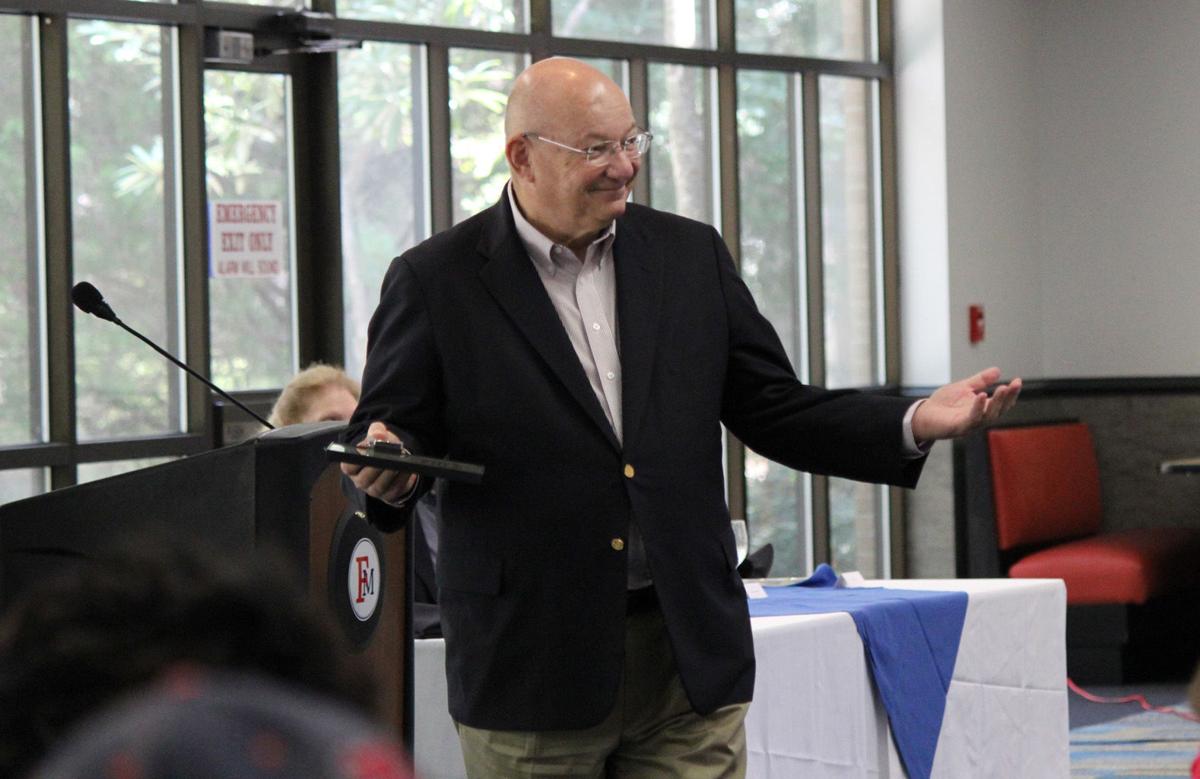 FLORENCE, S.C. – Francis Marion University and Coker College once again are ranked among U.S. News & World Report magazine's top regional universities and colleges in the South.
FMU is listed at No. 33 among 46 public schools in the South, and it is tied for No. 84 among 146 regional universities overall. The South region includes 12 states.
The Citadel is the No. 1 public school in the South, and it ranks No. 3 among regional universities overall.
Coker is rated at No. 6 among 113 regional colleges. That's up 14 spots from last year. At No. 5, USC-Aiken is the only South Carolina college ranked higher.
The 2017 edition of U.S. News & World Report's "America's Best Colleges," one of the oldest of the dozens of college rating sites on the Internet, is available now online. The information also will appear in the magazine's print editions later this month.
FMU has been a regular member of the top-ranked Regional Universities for more than decade. Coker is ranked for the 21st consecutive year.
U.S. News ranks colleges and universities in all its categories using data that reflects academic excellence, or another aspect of university life, such as alumni giving. It also includes a simple rating of each university by its peers throughout higher education. FMU's rating by its peers climbed slightly this year. Most other measures remained the same. The U.S. News & World Report ranking formula gives greatest weight to academic reputation.FMU President Fred Carter says the ranking confirms FMU's commitment to providing a quality education for its students.
"We expect to be a part of any ranking of superlative universities," says Carter. "Our faculty is committed to educating our students and preparing them for future success. A ranking like this serves as confirmation."
The U.S. News & World Report rankings are divided into categories. FMU is classified as regional university, a school that provides a full range of undergraduate majors and master's programs. There are 658 universities listed as regional universities, which is the largest of all the magazine's categories. Each of the regional universities is ranked against peers in their geographic region. Only a portion of the universities in each region are rated as a "Best College." Some are not ranked at all.
Coker's high ranking this year was influenced by a continuing overall impressive performance, including increases in its graduation rate and peer assessment score.
"This year's jump from 20th place to No. 6 in the South is a testament to our dedicated faculty and staff, engaged students, and active alumni," Coker College President Robert Wyatt said. "We recently launched the college's new strategic plan, and I am confident that our renewed focus on academic innovation, adult education, student preparedness, and campus culture will support even more positive growth in the years ahead."
U.S. News & World Report has been providing education rankings since 1983. The 2017 edition includes data on nearly 1,400 colleges and universities, gathering data from and about each school in up to 15 areas related to academic excellence.
U.S. News defines a regional college as an institution that focuses almost entirely on the undergraduate experience and offers a broad range of programs in the liberal arts and in fields such as business and education.
The regional college rankings are split into four geographical regions (North, South, Midwest and West) representing a total of 334 colleges. The South region includes colleges from Alabama, Arkansas, Florida, Georgia, Kentucky, Louisiana, Mississippi, North Carolina, South Carolina, Tennessee, Virginia and West Virginia.