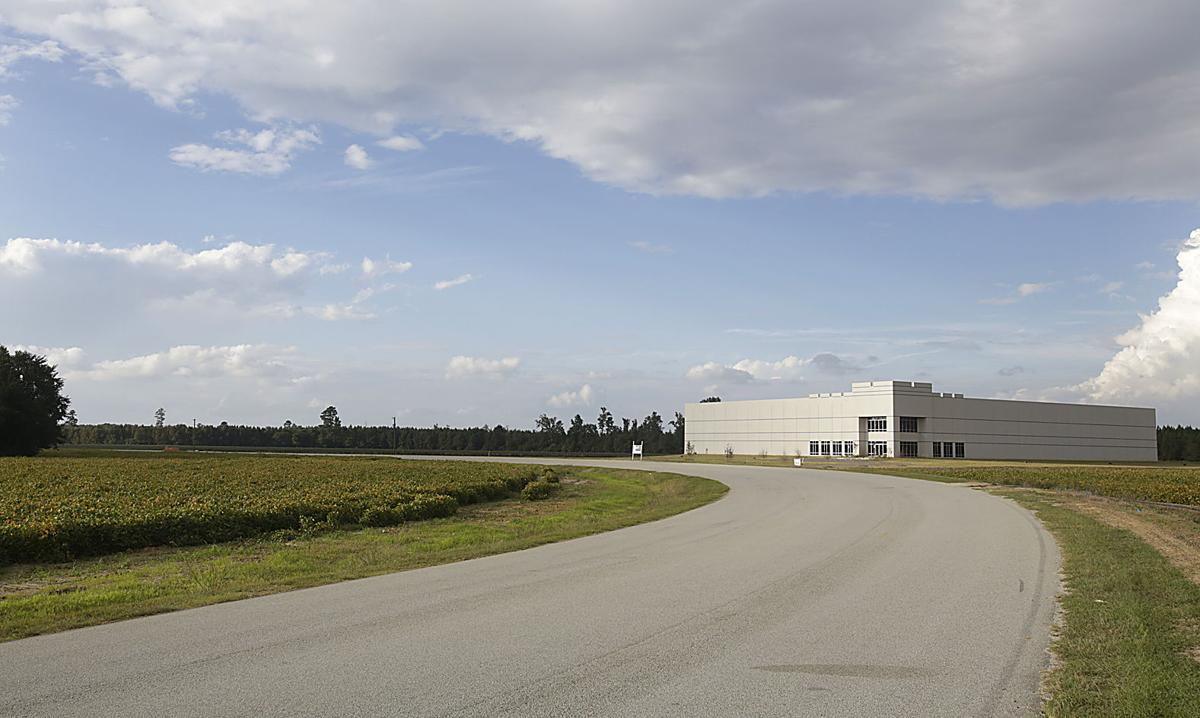 DILLON, S.C. – Wyman-Gordon, a leader in advanced manufacturing for the aerospace and power generation industries, announced today that it will bring 400 jobs and invest at least $115 million to Dillon County over the next five years.
The company, a leading producer of complex forgings and high-performance nickel-based alloys, said via a news release that its newest facility will house multiple, post-forging operations ranging from heat treating to machining.
Construction is expected to start by year's end, with production anticipated in late 2015. The plant is expected to serve customers in the aerospace and power generation end markets in the United States, Europe and Asia.
"We were attracted to the overall business environment in South Carolina," said Greg Paolini, vice president and general manager at Wyman-Gordon, a precision Castparts Corp. company. "Our new facility (in Dillon) will be located in the center of a rapidly growing aerospace sector with easy access to highways, ports, and, most importantly, many of our customers."
The operation will sit on 60 acres in the Northeast Industrial Park and will include an already constructed 50,000 square-foot spec building.
"It is a great day for the aerospace industry in South Carolina as we celebrate Wyman-Gordon and their decision to create more than 400 jobs in Dillon County," Gov. Nikki Haley said in a statement. "It's no secret we are becoming a magnet for the aerospace industry, and investments like this one only add to our growing momentum."
For nearly a year, Dillon County officials have been trying to entice Wyman-Gordon to come to the county. County council vice chair Harold Moody said the announcement represents a great team effort by everyone.
"We have anything the bigger cities can offer now, like Interstate access, rail access, major gas and electric lines at the park," Moody said. "It's just a great moment for Dillon County and will be a game changer. Let's hope it continues to pay off in the future."
Wyman-Gordon was founded in 1883 and was acquired by Precision Castparts Corporation (PCC) in 1999. It operates facilities in the Czech Republic, England, Mexico, Scotland and the United States. PCC is a Fortune 500 company with more than 160 manufacturing locations and more than 29,000 employees. It manufactures large, complex structural investment castings, airfoil castings, forged components, aerostructures and highly engineered, critical fasteners for aerospace applications.
Northeastern Strategic Alliance (NESA) Executive Director Jeff McKay, said the Wyman-Gordon project is much bigger than the borders of Dillon County.
"There will be folks employed there from all across the region and will have a tremendous impact," he said.
He said having the site already certified and the 50,000-square-foot spec building were crucial in luring Wyman-Gordon. The site has approximately 400,000 square feet total capacity.
"When companies come looking, they want to know all their questions are answered and there are no surprises," McKay said. "Time is money, and you're reducing their time to market substantially when they can come in and know all the due-diligence site work has been done."
Wyman-Gordon will coordinate activities with readySc for the hiring and training of the Dillon workforce.
"We could not be happier with Wyman-Gordon's decision to invest in Dillon County and the state of South Carolina," said Bobby Hitt, state secretary of commerce. "Thanks to extraordinary effort and collaboration between the state, counties and economic alliances, the advanced manufacturing industry is booming in The Palmetto State. Welcoming dynamic companies like Wyman-Gordon to South Carolina strengthens our global reputation."
Dillon County lands 400 aerospace jobs with Wyman-Gordon