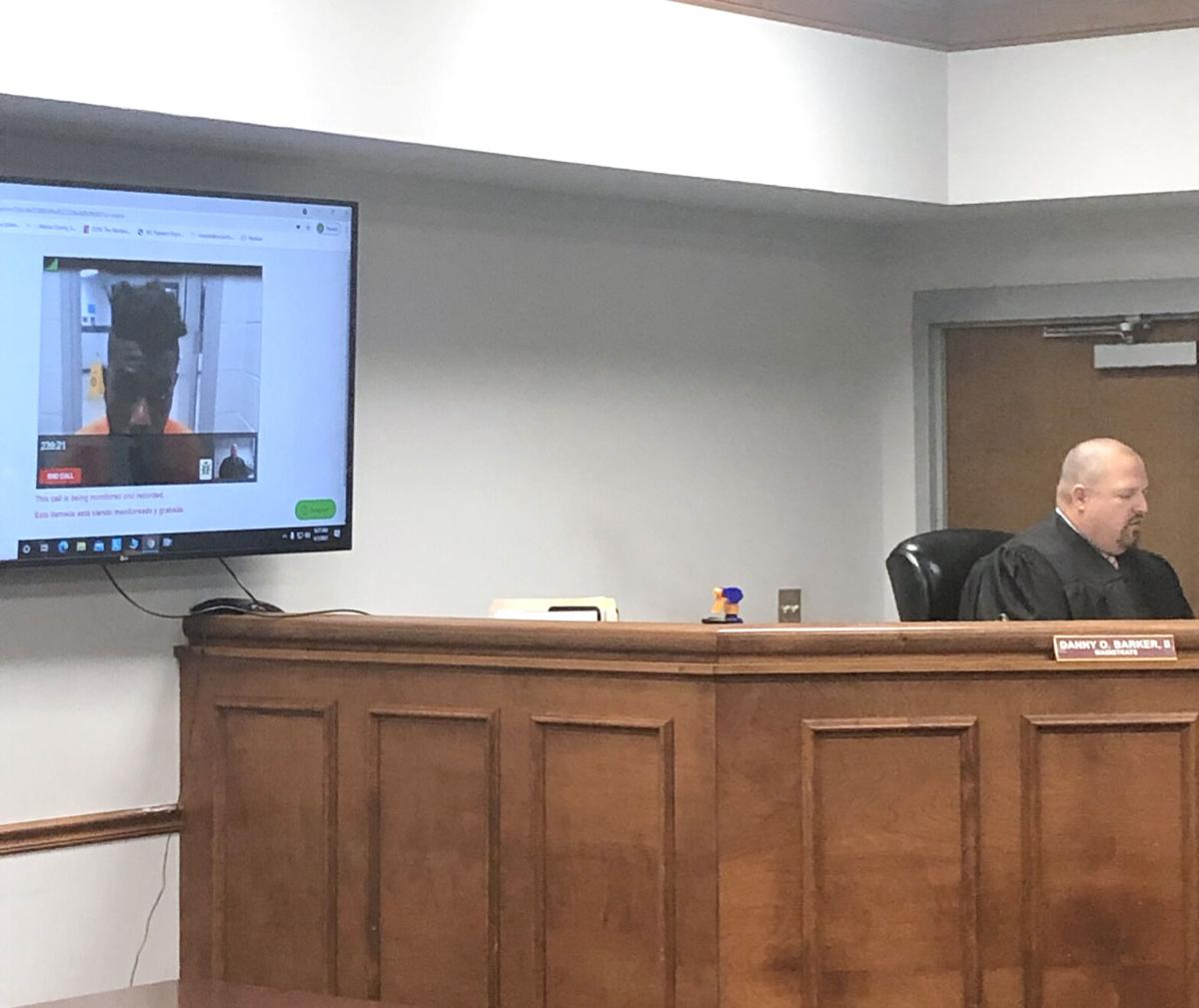 MARION, S.C. – Marion County Magistrate Judge Danny O. Barker II. denied bond for a Marion man arrested for the murder of a missing 80-year old woman Thursday.
Dominique Davonah Brand, 29, of Marion, is charged with murder, kidnapping, possession of a firearm by a felon and possession of a firearm during the commission of a violent crime. He appeared in front of the magistrate and members of the victim's family.
"This is one of the most heinous crimes that I have experienced," Barker said. "I find that you are a danger to this community."
Brand was arrested Wednesday on charges of kidnapping and murder of 80-year-old Mary Ann Elvington. Her body was located in the Zion community Monday after a search that started after she was reported missing out of Horry County Sunday. Her white 2012 Buick LaCrosse was found unoccupied at a location on Bobby L. Davis Boulevard in Marion.
The judge ordered Brand to remain in custody based on evidence, warrants, and extensive criminal history until he appears before a circuit court judge.
Marion County Sheriff Brian Wallace said it was law enforcement's position that bond be denied on all charges.
"It was a violent act and one of the worst I ever seen," Wallace said.
Wallace said the investigation is still ongoing but was thankful for the help from multiple jurisdictions and neighboring agencies.
"We've been working on this since Sunday and during that time we've had boots on the ground," he said. "We still got a lot more work to do. I would say in my career this is one of the most horrible crimes that I have seen based on the circumstances and based on the evidence."
Wallace said he is praying for the family's peace, comfort, faith and hope.
"This will be a long process and it will take some time but we are committed," Wallace said.
Elvington is a longtime school teacher that also taught Sunday School classes and served as her church vacation bible school director. She is the mother of three children and grandmother of five. Siblings, Margret "Margol" Elvington, Harold Elvington and Hughes Elvington spoke during the hearing despite mourning the loss, grieving in real-time and trying to hold back tears.
"She taught us about life and she taught us the difference between right and wrong," "Margol" Elvington said. "She was a lady."
Harold Elvington said his mother was a giving person.
"We just want to thank the local law enforcement and everyone working together to find mama and catch the guy," he said. "We just want justice done but the main thing is we want people to know that our mom was a good Christian lady. She didn't deserve this but we know God is working and he is going to bring peace to this family."
Hughes Elvington said he was thankful for the response from the community.
"It just makes you feel great to realize so many people are concerned and will to do anything for our family," he said. "We just thank God for all of the support."
Harold Elvington said the family has received calls from people they didn't know their mom made an impact on their lives.
Brand's next court appearances are set for May 4 at 9 a.m. and July 1 at 9 a.m. He faces 30 years to life or possibly the death penalty.
He was released from prison in 2018, serving time for a rash of burglaries a decade ago.
Brand was name "Most Wanted" by the Marion Police Department and arrested Haw River, N.C., just east of Greensboro nearly three-week manhunt in October 2011.
According to a police department report, Brand was accused of committing more than 20 burglaries, larcenies and incidents resulting in malicious damage to property. Some of the places in Marion allegedly victimized by Brand, and others working with him, included Nick's Meat & Grocery, George's Electronics, Revelation Ministries, Fox Field, the Door of Hope Church and other businesses along U.S. 76.
In 2008, Brand was arrested by city officers and has been arrested several times since.