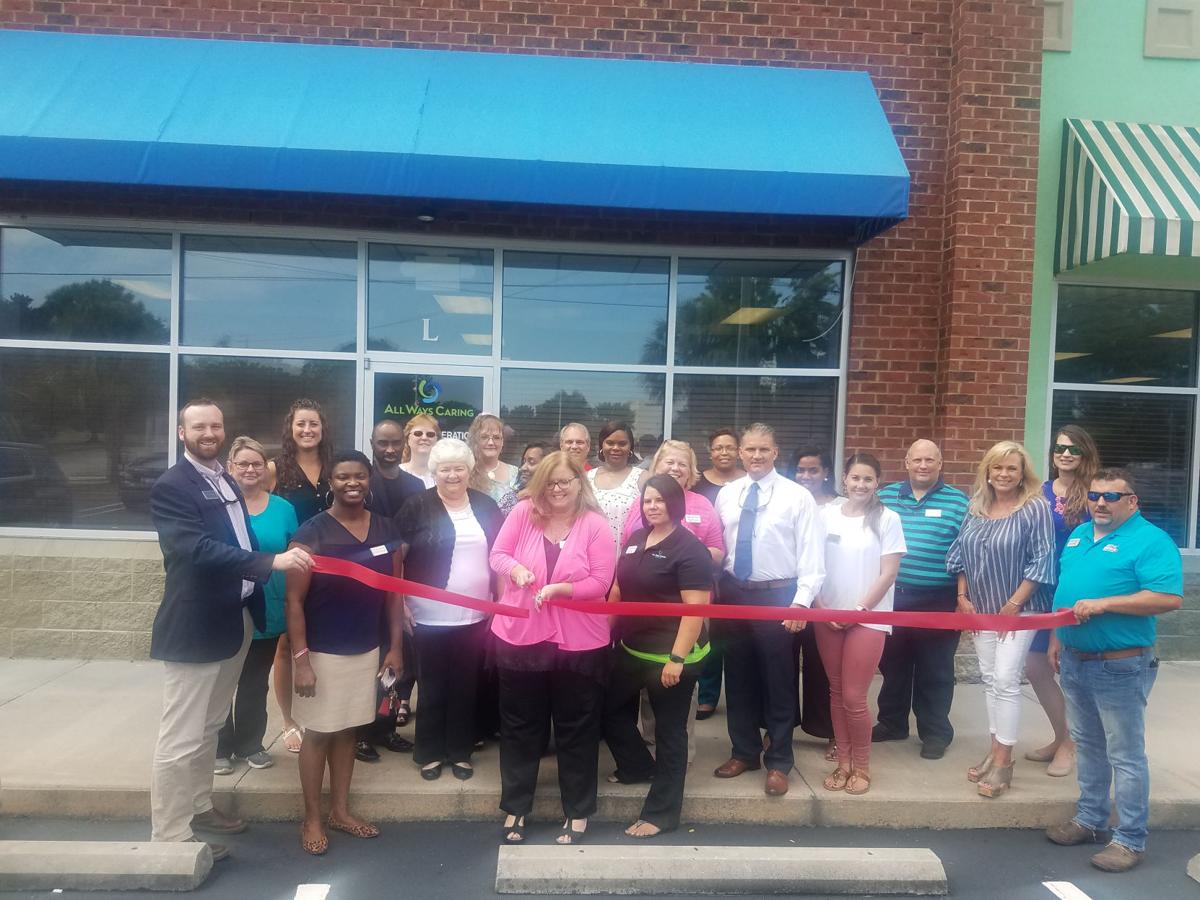 FLORENCE, S.C. – All Ways Caring HomeCare is rebranding and to let people know more about its transition it joined the Greater Florence Chamber of Commerce. A ribbon cutting was held on Thursday morning at 960 Pamplico Highway.
Formerly ResCare HomeCare, All Ways Caring HomeCare is part of the BrightSpring Health Services.
Molly Hawkins, branch manager, said All Ways serves 11 counties in the Pee Dee area with nine branches in South Carolina. It provides home care in 24 states.
Hawkins said the health care provider offers private-duty, veterans, and community long-term care, as well as disability and special needs care, workman's comp and family-support voucher care.
She said All Ways joined the chamber to work in the community and let people know it is in the community.
"The name change reflects the transformation of the home care organization which has been providing services for more than 20 years as ResCare HomeCare," according to an announcement from BrightSpring. "All Ways Caring HomeCare will offer care for more than 20,000 individuals across the country, delivering quality, compassionate and highly individualized care and support that helps seniors stay at home – all while maximizing their dignity, privacy and independence."
"We are so excited to introduce All Ways Caring HomeCare," said Rexanne Domico, president of home health and neurotherapy. "As home health care needs evolve, we're creating the best operating model in the industry to enhance the quality of care we provide."
All Ways Caring has the capability to offer short-term care, seasonal help and long-term care, Domico said.
"We care about our patients," Hawkins said. "They are like extended family."
For more information, contact Molly Hawkins at 843-629-0794.