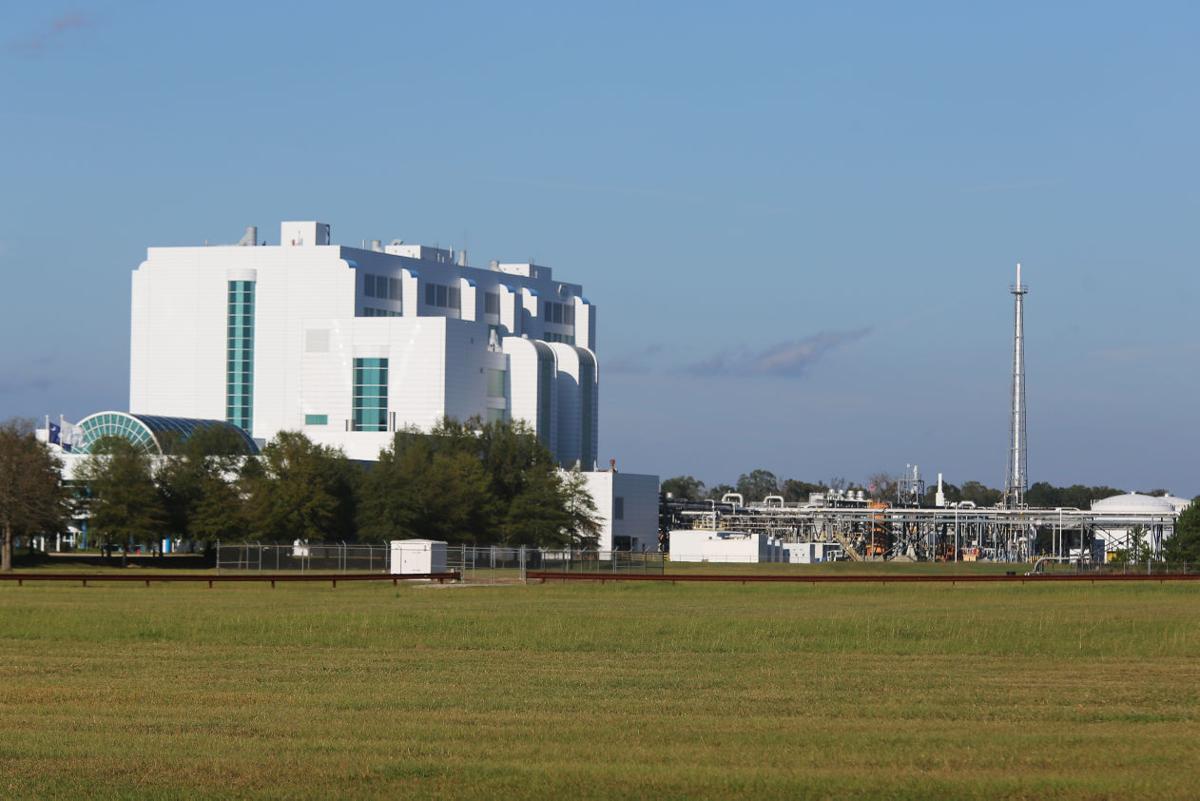 FLORENCE, S.C. – Roche Carolina Inc.  plans to close its Florence plant by 2019, but production will continue as usual until then, a company official said Thursday.
Last fall company officials announced a restructuring as the Switzerland-based concern sought a buyer for the 300,000-square-foot Florence facility, which then employed 270 people.
On Thursday, Pete Mazzaroni, the company's head of communications, said employees were updated in May that neither a buyer nor a contract manufacturing organization had been found.
"We were not able to do that," he said.
He also said employees were told in May that a plant closure or a "ramp-down" is scheduled by the end of 2019, or a year later than the company had previously estimated.
The workforce now totals about 220, he said, following a "reduction and restructuring" that occurred after the November 2015 announcement. Company officials said then that a pending divestment of facilities in Florence, S.C., Italy, Ireland and Spain was in the works as a corporate decision was made to transition to smaller volumes with higher potency drugs.
Xeloda, an oral chemotherapy drug, is one of the main products made at the Old Marion Highway plant, along with reagents for Mircera and Pegasys, which are used to treat kidney disease and hepatitis C, respectively.
Right now the facility's workforce "stays here," and it's "business as usual" until the end of 2019, Mazzaroni said.
"We're focused on keeping our plant organized and running safely," he said.
Phil Adamson, president and site head, said Thursday that plans are to keep the workforce intact as production continues.
"Production will run until the end of 2019," he said, and will require "a very vast" majority of employees "all the way through."
"We do not anticipate any large adjustments before then," he said, noting that plans are to "decommission the site" once production ceases. Similar moves are being made at the three sister plants in Europe.
Employees were updated Thursday on the timeline to provide clarity and offer the "positive news" that production will go on, he said.
While a reputable buyer is still being sought, "our past history," and "the most recent due diligence" shows "the probability is unlikely," he said.
"Obviously we remain practical and open" to a sale of the plant, he said.
Florence County Economic Development Partnership executive director Joe W. King said Thursday he still feels good "that we and Roche will find a buyer" before the plant closes.
"I just don't see them shuttering that nice facility," he said. "But sometimes corporate mentality is totally different from the way I think."
Records show the company owns two primary properties: 6173 and 6175 Old Marion Highway. All told, the property and facility are worth at least $3.6 million, excluding equipment, and span 884 acres.
"We still have time to find somebody," King added.
Be the first to know
Get local news delivered to your inbox!