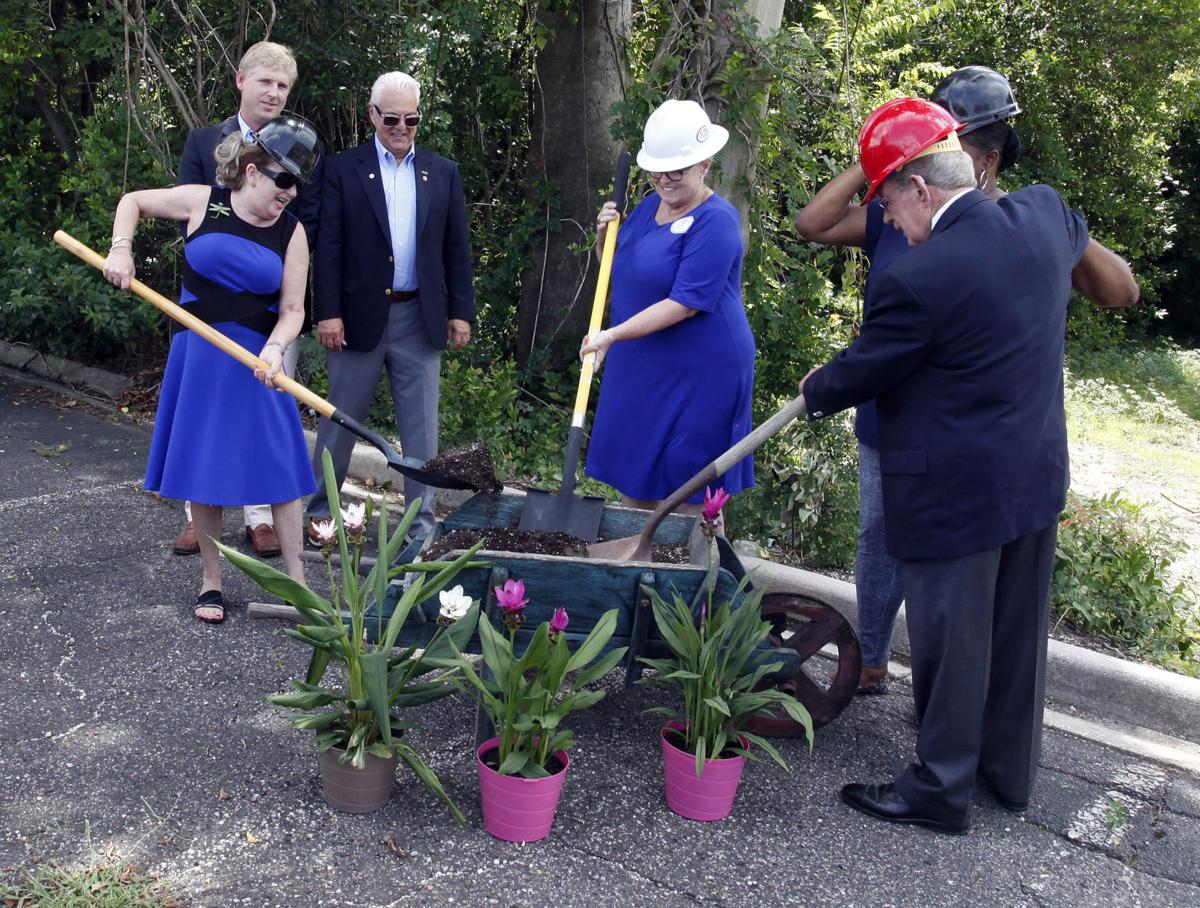 FLORENCE, S.C. – People who have been treated for mental illness but still require assistance will soon have a new place to call home.
Soil from inside a wheelbarrow was shoveled to the ground Wednesday afternoon to mark the groundbreaking of Anchor Lane, a townhouse complex.
Anchor Lane is the latest townhouse project of Mental Health America of South Carolina. According to its website Mental Health America, South Carolina has a three-pronged mission: advocacy for those suffering from mental illness, education of the community, and providing assistance to those suffering from mental illness.
"We just really have accomplished a lot in the past few years," said Joy Jay, the executive director of the Mental Health America of South Carolina. "This is one of the things that we're so proud of."
Jay read a thank-you letter from a patient whom she had helped in the past. Jay said she was recently going through boxes at her home because her 102-year-old aunt was moving in with her and came across the letter.
"It says, 'Dear Ms. Jay: My name is Joe,'" Jay read. "'I used to live in a storage building. I have lived on Clayton Street behind the dumpster. I have a bed now. I don't know why God picked me to move into Terry Village.'"
Terry Village is one of Mental Health America of South Carolina's apartment complexes. It is in Orangeburg.
"'I have friends now," the letter said. "'I have people who care about me. I feel safe and happy for myself. I love you for doing this. Your friend, Joe.' "
"I think that's what this is all about," Jay said. "It truly is."
S.C. Sen. Hugh K. Leatherman also spoke at the ceremony. He remembered that Shirley Imbeau started coming to his office two years ago and would not give up on the project. Leatherman helped secure $1.8 million in funding for Anchor Lane. He added that Anchor Lane would be a great thing for the city of Florence.
Leatherman, a Republican, is the president pro tempore of the South Carolina Senate and is chairman of the Senate Finance Committee. He represents Senate District 31, which includes most of Florence County and two small pieces of Darlington County.
"I can't say thank you enough to Sen. Leatherman, who has made this project possible, but really this was Shirley's [Imbeau] idea, her inspiration," Jay added in her speech. "Her family inspired her to do this, and we just can't say enough thank-yous to her."
"We're really excited about getting this project going," Imbeau said. "Everybody here, I'm sure, knows someone here with mental illness. And we know that some people are able to carry on as if nothing much has changed. They're able to carry on with their lives, and they do really well. That's wonderful."
Some people, according to Imbeau, need more than the counseling and the treatment already available.
"There needs to be some place for them to live — some place for them to feel at home — where they can have just an underlying foundation of support," Imbeau said. "That's what Anchor Lane is for."
Plans for the new community include the construction of four townhouse residences. The Living Room, one of the areas to be constructed, will be for those living there to gather and participate in group activities and meetings. There will also be oversight in medication, housekeeping and making sure the residents are involved in work, school or volunteering.
"What we're mostly interested in is making it a welcoming place for those who live there and just a place where they can feel anchored to their home," Imbeau said. "[The residents] will be able to have what they need to pursue the goals that everybody deserves a chance at."
It is not yet known when the new facility will open.