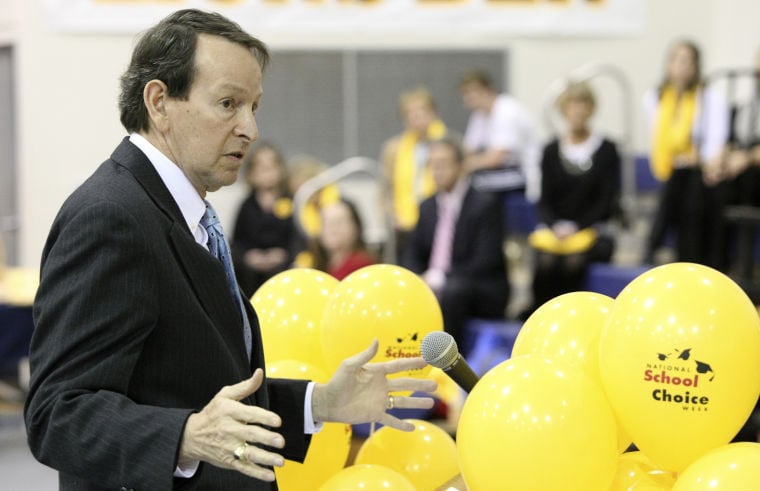 FLORENCE, S.C. – The state's top education official took time out Thursday to promote school choice at The King's Academy during National School Choice Week.
South Carolina Superintendent of Education Mick Zais said he has high hopes a school choice bill will be passed in the General Assembly this year.
Zais said all children should have the right to the best education for their child. "No child should be forced to attend a failing school. One size does not fit all in education. Low-income families deserve the same right as high income families to choose the school of their choice. True school choice means we don't fund districts and we don't fund schools. We fund students," Zais said.
The bill would give tax credits to parents who home school or attend private schools. It would also give tax credits for donations to nonprofit scholarship programs. A bill last year passed in the House but died in the Senate. State Sen. Larry Grooms, R-Berkeley, introduced the bill in the Senate late last month.
More than 50 supporters, including S.C. Rep. Phillip Lowe, R-Florence, attended the school choice rally at the private school in Florence.
Lilda Rockwilley, who home schools her son, said taxpayer money is not spent well in public schools. "I just feel like my son isn't using those tax dollars in public school. It's incredible to me how much we spend on public school students and very little of it makes it to them," she said.
National School Choice Week is an independent public awareness campaign designed to generate support and demand for school choice.
Mike Hiltibidal, The King's Academy head of school, said, "We believe more choices are going to raise the quality of all students' education. The need is there but until we have more rallies like this and bring it to the forefront, nothing will happen. Choice and the competition that comes from choices will improve education overall."
There are more than 3,000 school choice events planned across the country this week.