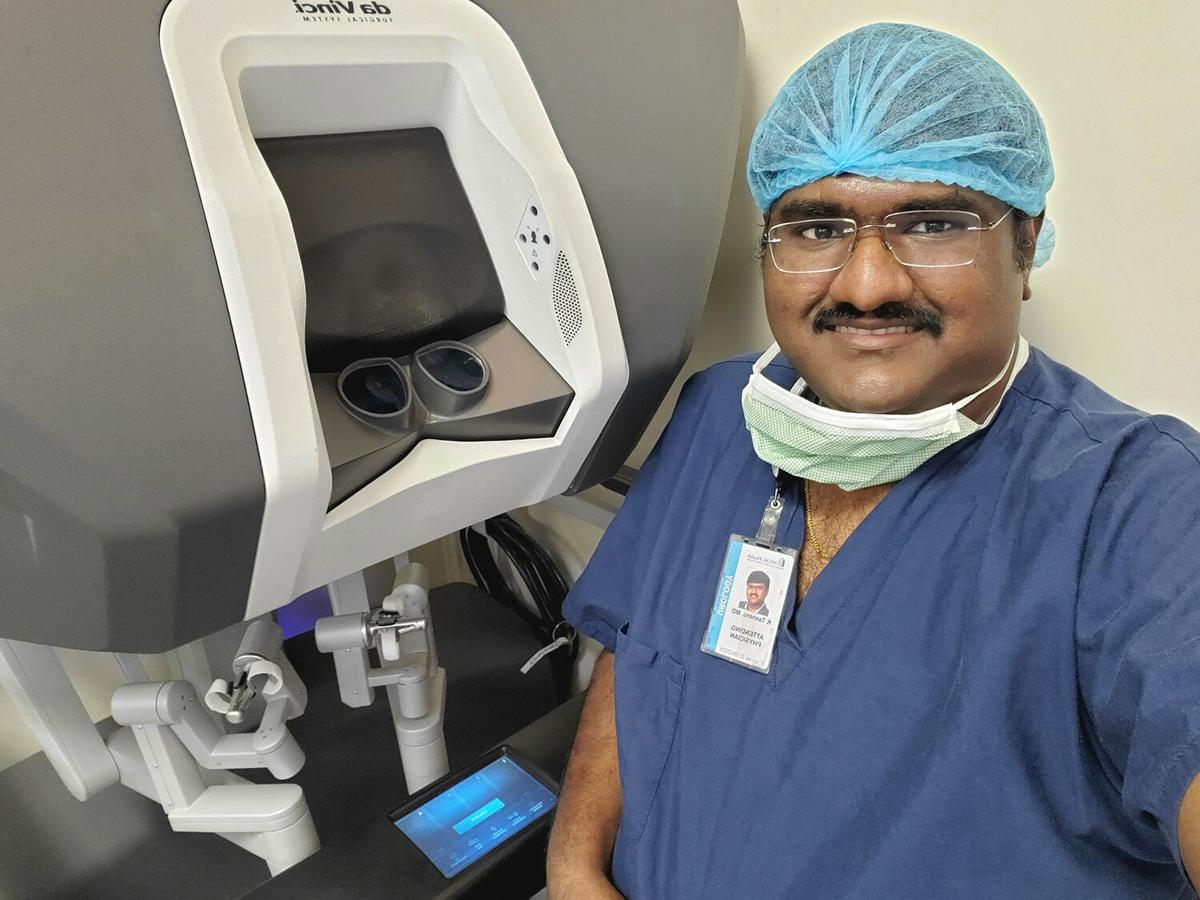 Prostate cancer is the second most common cancer in men in the United States. Approximately 1 in 9 men will be diagnosed with prostate cancer during their lifetime.
The prostate gland and seminal vesicles make the fluid for semen and reside in males just below the bladder and above the rectum. Prostate cancer develops due to the development of abnormal cells.
What causes prostate cancer?
The risk of prostate cancer increases with age. African Americans are at higher risk for prostate cancer. Men with a family history of prostate, breast and ovarian cancer are at increased risk of disease. Being overweight is also considered a risk factor for prostate cancer.
Signs of prostate cancer
Depending on the stage of prostate cancer, the symptoms can range from no signs at all to symptoms such as blood in urine, dull pain in the pelvis, trouble passing urine, poor urine flow, urine frequency, weight loss and bone pain.
Detecting prostate cancer and stages
A digital rectal exam (DRE) is first done to check for any abnormalities in the prostate. A prostate-specific antigen (PSA) test can also be used to detect prostate cancer early. A higher PSA value suggests something is wrong with your prostate, and a definitive diagnosis is made by performing a prostate biopsy. Based on these tests, prostate cancer can be categorized these three ways:
Early stage: The cancer has not spread beyond the prostate.
Locally advanced: Cancer has spread only to nearby tissues outside the prostate.
Advanced: Cancer has spread outside the prostate to other parts of the body, such as lymph nodes, bones and other parts of the body.
Treatment of prostate cancer
Depending on the stage of prostate cancer, treatments include active surveillance (keep following with regular tests), radical prostatectomy (removal of prostate by surgery), radiation or hormonal therapy.
Robotic surgery
Urology is one of the earliest medical specialties to adopt robotic surgery. It is very helpful in performing complex surgical procedures in difficult-to-reach areas and near critical areas with precision.
A variety of urological procedures can be performed using robotic surgery like prostatectomy (prostate removal), nephrectomy (kidney removal), partial nephrectomy (removal of a tumor from the kidney and leaving behind the normal kidney), cystectomy (urinary bladder removal) and pyeloplasty, ureteric stricture, etc. (urinary tract reconstruction).
Surgeons operate using precision instruments with magnification to navigate near vital structures like blood vessels and nerves. This causes less damage, and surgeons can sit to perform far longer surgeries due to less physical fatigue compared to standing.
It's a completely different experience with robotic surgery. It's better for patients and their families, surgeons and hospitals.
Patients undergoing traditional "open" surgeries have large incisions requiring a lengthy recovery for several months. Those undergoing robotic surgery require a smaller incision, experience far less pain, less blood loss, recover faster, have shorter hospital stays and return to work more quickly compared to open surgery.
Dr. Karthik Tanneru is a urologist at MUSC Health-Urology at MUSC Health-Florence Medical Center. To schedule an appointment, call 843-673-7525 or go to MUSChealth.org.