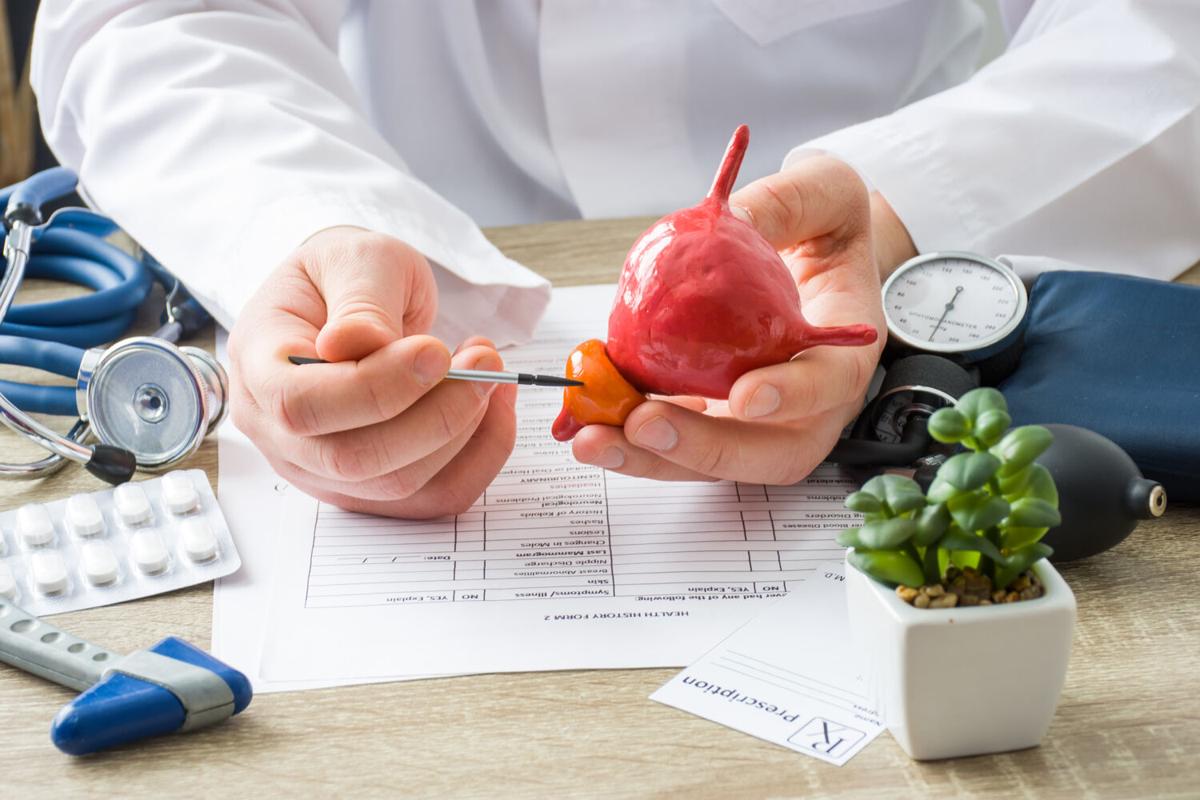 PSA, BPH, Low T. … Every day men are flooded with mysterious and fearsome terms about their health.
One of the most common is BPH, or benign prostatic hyperplasia. In simple terms, it is an enlarged prostate.
According to the American Urological Association, BPH will affect approximately 50 percent of men between the ages of 51 and 60, and up to 90 percent of men over the age of 80.
As the prostate gland enlarges, it can squeeze the urethra and cause symptoms like a weak urine stream or the need to push or strain to pass urine. If untreated or in more serious cases, it might stop urination completely or cause kidney failure.
For these reasons, it is important we talk about this concern and help men know when to seek care.
BPH impacts each man differently, and some men might not experience any major symptoms. For most, first signs are changes in bathroom habits with urination:
• Frequent urination, as often as every one to two hours.
• Weak or slow stream, or stream that starts and stops.
• Feeling of bladder not emptying completely.
• Delay in starting urination, or straining to start.
• Increased feeling of need to urinate.
• Awakening frequently at night to urinate.
Men should seek medical treatment from a doctor if he experiences any of these symptoms to such a degree that it impacts quality of life. A doctor should be seen immediately if there is blood in the urine, pain with urination, burning with urination or inability to urinate.
Diagnosis for enlarged prostate will typically include a thorough medical history, a urinalysis and a physical examination, including a digital rectal exam. The need for other tests such as ultrasounds or imaging scans will be evaluated by the physician and scheduled if needed.
A diagnosis alone of BPH does not necessarily mean treatment is necessary, and all treatment options might not be appropriate for each man's symptoms. It is important for men to discuss with a doctor the most beneficial and effective treatments available and weigh the impact of their symptoms on their daily life.
When symptoms are severe enough to require more than watchful waiting and regular monitoring, urologists might recommend one of multiple treatment options for BPH. These choices include:
• Medications: Oral medications that relax or shrink the prostate or bladder to improve urine flow and reduce bladder outlet obstruction. Some work quickly, while others might take more time to show improvements. Most men respond well to medications to treat their symptoms.
• Minimally invasive treatments: Minimally invasive treatment options are procedures that can be performed but are not surgeries. Some common options are using lasers to eliminate tissue in the prostate; prostatic stents, which are best for patients who might be at high-risk for surgery; and procedures using microwave or radio frequency energy to heat and destroy tissue in the prostate. In most cases, these might offer less bleeding and recovery time, plus shorter hospital stays than surgery.
• Surgical procedures: Surgical treatment for BPH is when removing sections of the prostate is necessary. Surgery might be the most effective relief of symptoms, but as is always the case with surgery, it does involve more risk. Some men also might have other health conditions that make surgery a less favorable option for their care.
While enlarged prostate is the quick definition of BPH, the letter "B" represents an important word we need to remember when discussing this topic: benign. BPH is not cancer and cannot lead to cancer, but men can experience both conditions at the same time. In both BPH and early stages of prostate cancer, men might not have obvious symptoms, so annual physical examinations and regular checkups are essential to combatting both diagnoses.
Ultimately, signs and symptoms of BPH should not be ignored, and men should discuss all treatment options with a urologist. Together, we can decide the best course of action for best health and high quality of life.
Dr. George H. Salama is a urologist who serves patients at McLeod Urology Associates. A native of Egypt, Salama moved to the United States at the age of 5 with his parents who are also physicians. The family commitment to providing care for others continues with Salama's calling as a specialist surgical physician. He is passionate about mission work and exploring future opportunities in medical missions. To schedule an appointment, call 843-777-7555.