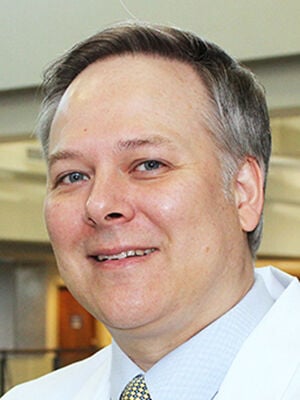 Deciding where to go for health care can be confusing.
What is the emergency department? Emergency departments (or emergency rooms) are typically for people who need emergency care immediately.
What is express care? Express care, or urgent care, is a place for care of health problems that are not life threatening or an emergency. Express care offices are typically open late into the evening to conveniently assist patients.
Don't forget about your primary care provider. A primary care provider monitors your health throughout your lifespan and provides preventative health care like immunizations and screenings.
Some examples of conditions or situations that can safely be treated in express care might be colds, sinus infections, influenza (the flu), canker sores, cold sores, skin, eye, eyelid and ear infections, minor headaches, minor burns, mild low back pain, head lice, tick bites, sexually transmitted infections, athlete's foot, diaper rash, eczema, ingrown toenails, jock itch, ringworm, rosacea, shingles, skin irritation, diarrhea, constipation, acid reflux, motion sickness, cough, sore throat, emergency contraception, birth control medication, bladder infection, sports physical, school physical, Department of Transportation (DOT) physical, minor laceration repair, sprain or strains, X-rays, pregnancy tests, tuberculosis skin test, tetanus vaccination, influenza vaccination and more.
You can always call ahead and discuss what's going on with either facility, but remember, the person you are talking to cannot see you. Generally, if you are able to discuss a problem at length on the phone, then it is likely not an emergency.
Some express care facilities are not equipped to provide in-depth testing. If additional testing is required, the express care provider will assist you. Typically, an emergency room visit will cost more, in time and money, than an express care visit.
An express care visit typically is convenient by definition and is designed to accommodate patients in a shorter amount of time, with some limitations depending on your health care needs.
Jon Peters is a nurse practitioner specializing in express care treatment. He practices at MUSC Health-Express Care-Florence, located at 1925 Hoffmeyer Road, Florence, SC 29501, and MUSC Health-Express Care-Lake City, located at 148 Sauls St., Lake City, SC 29560. For more information, call the Florence office at 843-413-6925 or Lake City at 843-699-9183.
Be the first to know
Get local news delivered to your inbox!