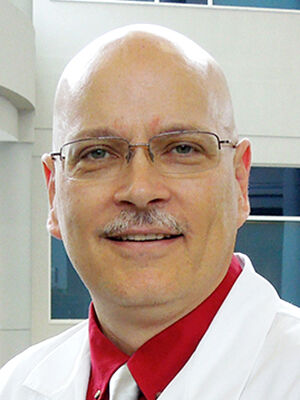 One in four families has a member with a chronic wound. For this reason, it is crucial for us as wound care experts to educate patients, caregivers and other health care providers about chronic wounds and advanced wound care treatment options.
Nearly 7 million people in the U.S. are living with a chronic wound, and the number is expected to grow over the next decade. A chronic wound can be painful, dangerous and scary for patients and drastically affect people by diminishing their overall quality of life and potentially decreasing life expectancy if left untreated.
They are also dangerous and damaging to our health care industry. The cost associated with chronic wounds is more than $50 billion annually, and this affects 14.5% of Medicare beneficiaries each year.
Chronic wounds are a growing problem. The rise in the number of non-healing wounds is expected to rise at a rate of 2% annually over the next decade. An aging population and increasing rates of diseases and conditions such as diabetes, obesity and vascular disease contribute to the growth of chronic wounds.
This is because these affect the ability to heal. If left untreated, chronic wounds can lead to infection, hospitalization and possible amputation of the affected limb. Approximately 30% of untreated chronic wounds result in amputation. Five years after amputation, the mortality rate is 50%.
You might be wondering what a non-healing, also called chronic, wound looks like. It can be any wound that isn't healing within 30 days, or becomes infected.
Wounds that are slow to heal or not healing.
Foot or leg ulcers or wounds.
Surgical wounds that have opened or not healed.
Skin grafts or surgical flaps that are not healing.
Open wounds caused by radiation.
Diabetic foot or leg ulcers.
Leg ulcers related to vein problems.
Leg wounds related to circulation or arterial problems.
Bone infection or infected wounds.
Pressure ulcers or wounds.
Non-healing cesarean or hysterectomy wounds.
Chronic, non-healing wounds need advanced wound care. Join us in our mission to raise awareness about the chronic wound epidemic and the benefits of advanced wound care.
For more information or schedule an appointment, contact MUSC Health Wound Care at Florence Medical Center, 843-674-4570, or visit MUSChealth.org/florence.
Mark S. Pack, MD, FACS, is the medical director of the Wound Care Center at MUSC Health-Florence Medical Center.