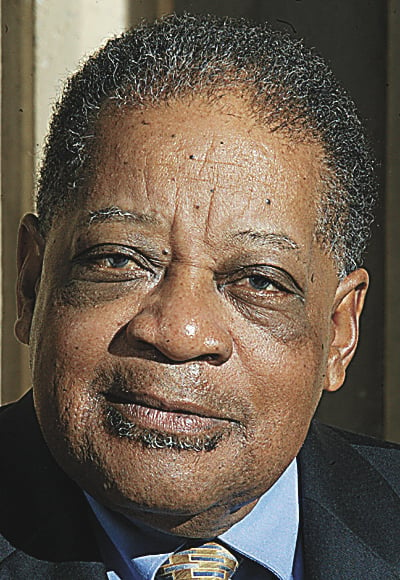 FLORENCE, S.C. – Florence City Councilwoman Pat Gibson-Hye Moore did not realize when she called Billy D. Williams one or two weeks ago that their conversation would be the last time they spoke.
Williams, the representative from District 1 on the Florence City Council from 1988 to 2010, died Saturday at the age of 78.
"Billy was a really nice man," Gibson-Hye Moore said by phone Sunday afternoon. "I think it was last week or the week before, I called him on the phone and he answered and he talked for a minute and he sounded rather weak and he gave the phone to his wife [Anita]."
Gibson-Hye Moore said she told Anita that she would pray for Billy but added that she had no idea that the brief conversation with Williams would be the last time they would speak.
That Gibson-Hye Moore and Williams were even friends might surprise some Florence political observers, because Gibson-Hye Moore often clashed with Williams and the late Ed Robinson on community issues.
But, she said, the two never mixed politics and friendship.
"Often he would come out to my house and we would just talk," Gibson-Hye Moore said. She added that Williams was very generous and made sure to make his contacts, especially those contacts in Washington, D.C., available to her.
She called Williams a man among men.
"Sometimes people didn't realize how much he did to make our community better, not just from some people, not just for black people but for all people," Gibson-Hye Moore said.
Tim Waters said Williams was an icon in the community and added that Williams was a master of bringing money to the city of Florence. He said that Williams worked on funding for the Boys & Girls Club and the Weed and Seed program, among others.
Williams also previously served as the vice president of the Florence Community Development Agency and as chairman of the Florence County Democratic Party. He also served as the mayor pro tempore on the council.
He served as a campaign manager and field director for S.C. Sen. Maggie Glover's campaigns.
She said Florence has suffered a major loss.
"Say what you will, but this O.G., this brother: Billy got it done," Glover said. "And his work will indeed speak for him."
She added that she owed much of her success to Williams and the late William DeBerry.
Florence Mayor Teresa Myers Ervin won election to the Florence City Council over Williams in 2010.
Myers Ervin said she was sorry to learn of Williams' passing.
"With his passing, we also lose a voice who served not only on the council for 22 years but while doing his service he was a strong advocate for community development," Myers Ervin said.
She offered her condolences and prayers to Williams' family.
After leaving the council, Williams eventually became chairman of the board of Pee Dee Healthy Start, a role he held until his death.
Pee Dee Healthy Start Director Madie Robinson said Williams was dedicated and loyal. She added that he learned very quickly about the mission and purpose of the organization and worked with the organization to secure new funding in 2014 when a previous source was lost.
Funeral arrangements have not yet been made final.