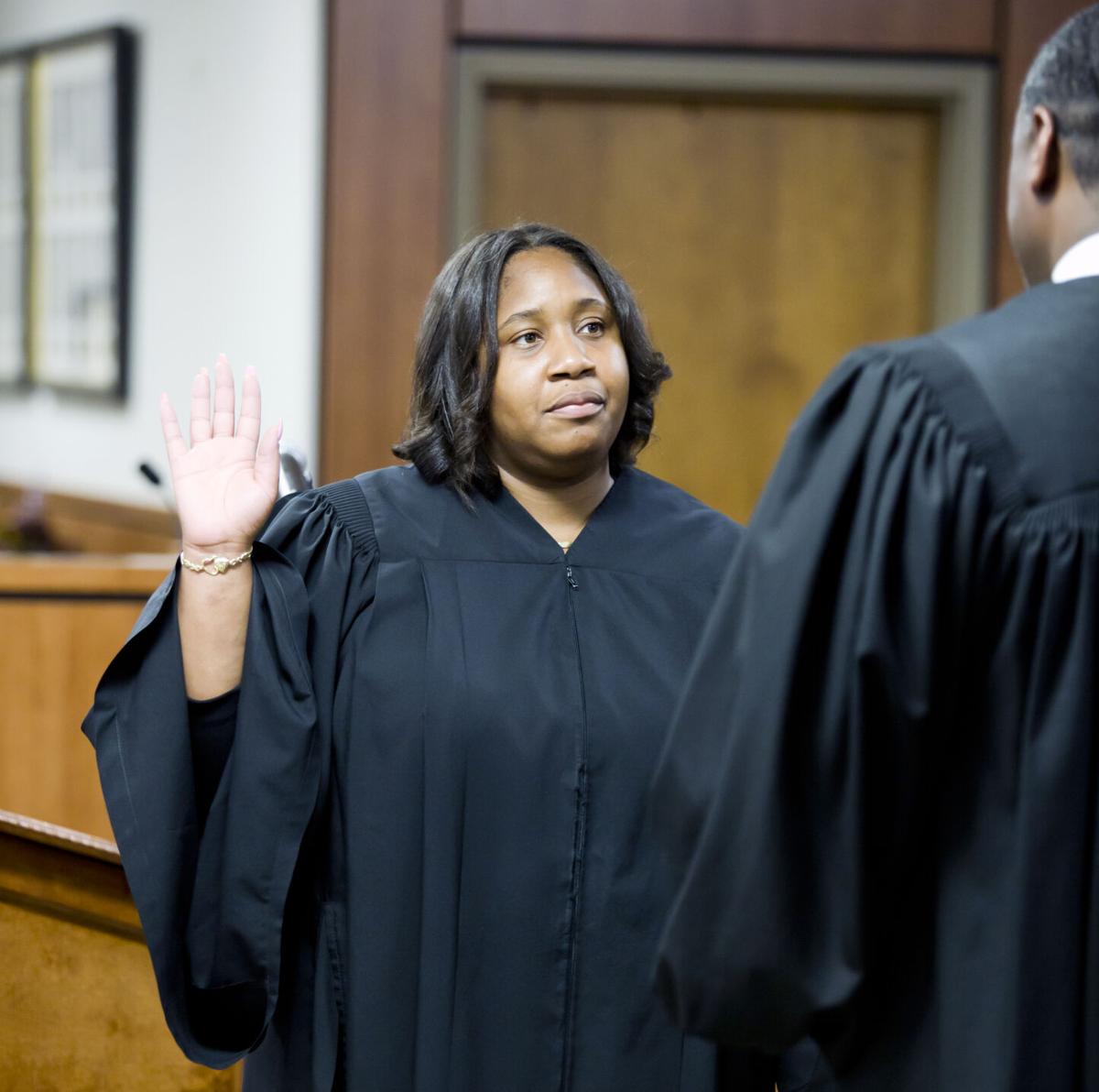 FLORENCE, S.C. – The Florence city judicial bench is now full again.
City Judge Alesha Lewis was sworn in by fellow City Judge Linward Edwards Monday evening in the city council chambers of the Florence City Center.
Lewis was appointed to the city bench by the Florence City Council on July 12 to replace the late Taft Guile Jr.
Lewis was appointed by the council upon the recommendation of the council's judicial review ad hoc committee, led by Councilman Chaquez McCall.