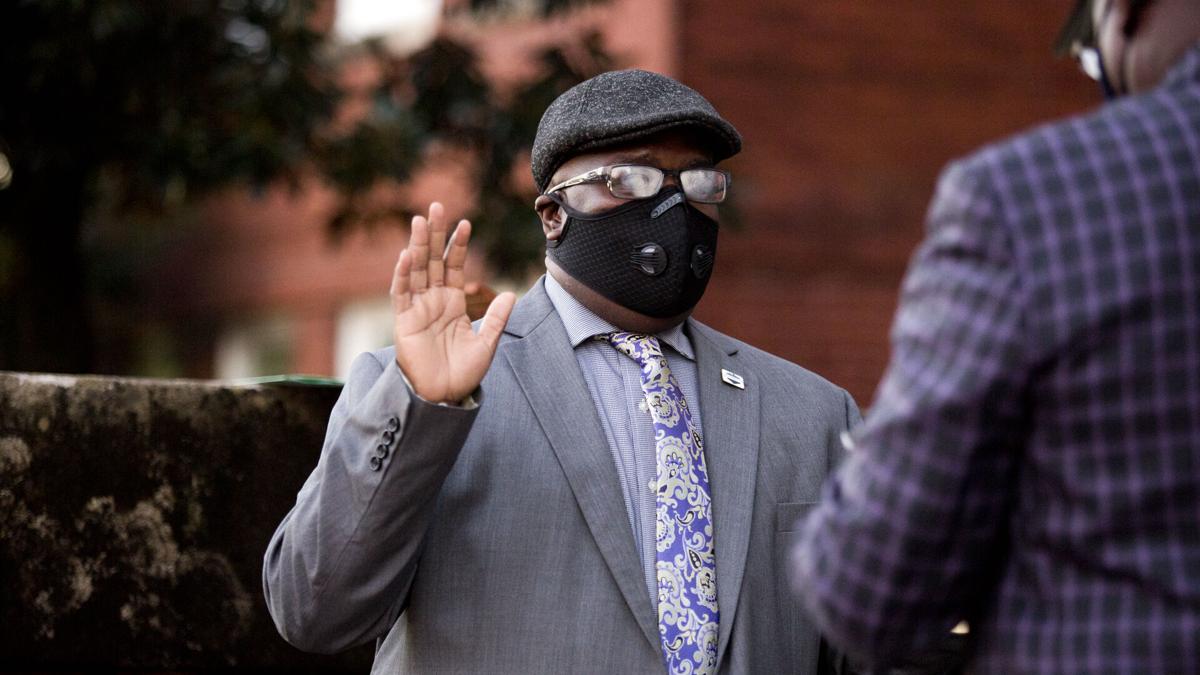 FLORENCE, S.C. — Elder Alexis D. Pipkins Sr., a Florence One Schools trustee, was sworn into another term on the board at a ceremony held Tuesday evening on the steps of the Poynor Adult and Community Education Building.
He defeated Robert V. Gabriel in the Nov. 3 general election, receiving 64% of the votes.
Pipkins' oath of office was administered by Bishop Kenneth J. Swaringer.
First elected in 2000, Pipkins is the longest-serving African American on the nine-member board ahead of suspended Rev. E.J. McIver and John Galloway.
Pipkins also is the second-longest tenured member of the board behind Chairman S. Porter Stewart II.